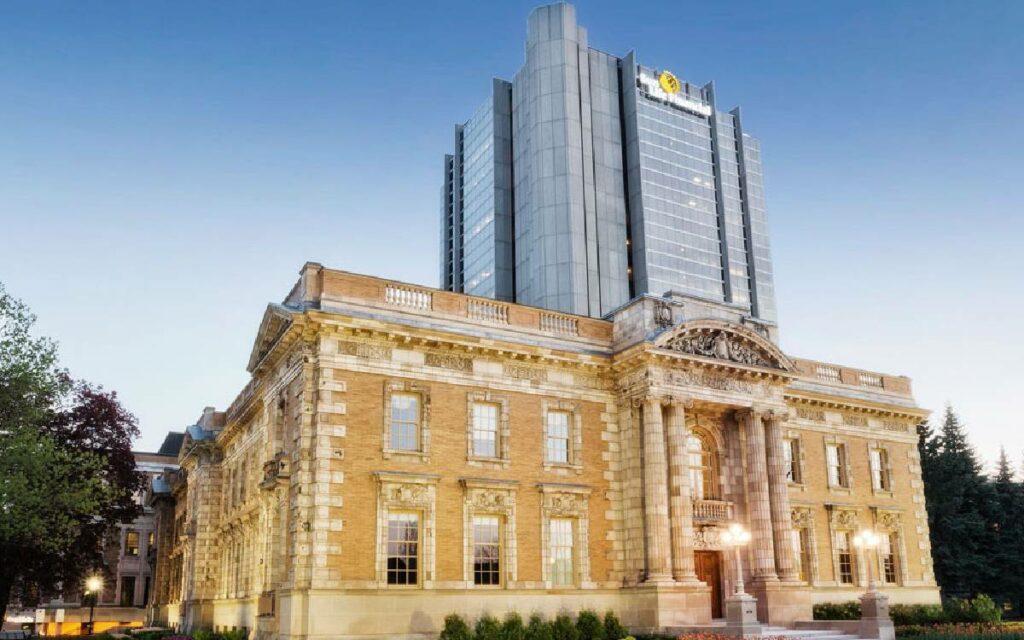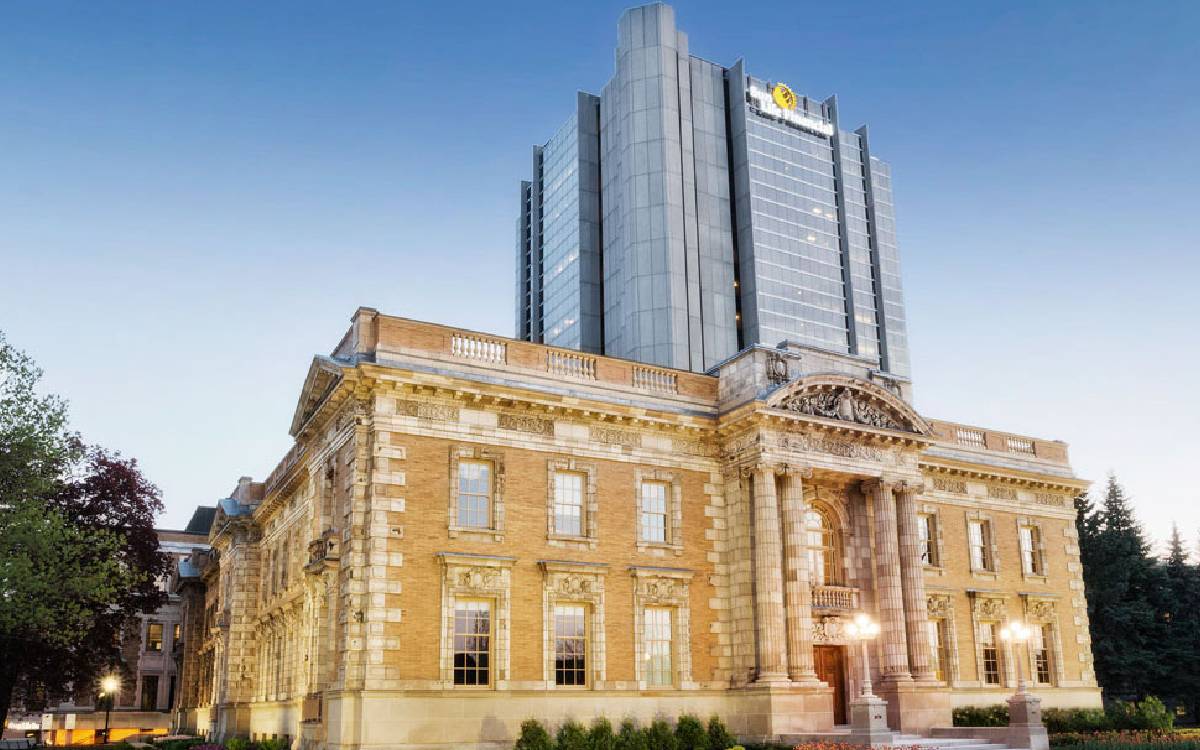 Sun Life Financial Inc's Canadian head office in Waterloo, Ontario. On August 17, Sun Life informed its 12,000 Canadian employees that they need to be fully vaccinated against COVID-19 to return to their offices in Toronto, Montreal, and Waterloo. Sun Life is one of a plethora of employers across North America that have recently come out with return-to-work vaccination policies. Photo credit: Sun Life Financial 
Everything connected to COVID-19 is fast evolving. The issue of public support for and the acceptability of workplace mandatory vaccination and disclosure of/attestation to vaccination status policies are no different. It is a tumultuous time but the public score card reveals that employers are now willing to enter the fray and implement such policies in the face of the challenges being posed by the Delta variant.       
The City of Toronto announced August 19 that all of its employees must be fully vaccinated against COVID-19 by October 30, 2021, with CUPE supporting it so long as the City accommodates human rights concerns. Under this policy's program all employees must provide proof of vaccination status by September 13, 2021 and provide proof of having received their first dose by September 30, 2021.  
As did the TTC, Toronto's Hospital for Sick Children, Holland Bloorview Kids Rehabilitation Hospital, CHEO and RBC. The TTC made COVID-19 vaccinations mandatory for all employees, contractors, and students with the same goal posts of September 13 and October 30. Toronto's Hospital for Sick Children, Holland Bloorview Kids Rehabilitation Hospital and CHEO collaborated to implement vaccine mandate policies that "go beyond the Ontario government directive." Such policies commencing September 7 require all staff, volunteers, learners, and contractors to be fully vaccinated with the exception of those with a documented medical or human rights exemption. RBC advised that it had a mandatory vaccination policy "to work on premise" with the requirement of full vaccination by October 31, 2021.  
Additionally, on August 19 Premier Ford dismissed an MPP from his caucus for refusing to be vaccinated against COVID-19 and implemented a mandatory vaccination requiring all Ontario public sector employees and political staff be fully vaccinated against facing regular testing for returning to their workplaces this fall. The same follows an August 17 public directive for vulnerable Ontarians.        
Prior to Thursday's announcements: Porter Airlines announced August 11 that when it resumes service next month, workers must be vaccinated or present a negative COVID-19 test; Sun Life on August 17 announced it has a mandatory vaccination policy for employees returning to its offices in Toronto, Montreal and Waterloo with the requirement that employees "attest to having received all recommended doses of the approved COVID-19 vaccine at least 14 days prior to first entering the office" (i.e., leaves room for mandating the booster or other shots); and two weeks ago: the federal government announced that it "expected" a mandatory workplace vaccination for federal public sector employees and that federally regulated employers would follow suit; Shopify Inc.'s CEO tweeted that employees meeting up (i.e., not in its facilities) must be vaccinated "because science"; and Google asked that its US employees in its facilities be vaccinated and said it will expand this policy to other regions.  After seeing this wave of mandatory vaccination workplace policies being implemented, employers want to know: "Can I implement a mandatory vaccination policy in my workplace?" and "If yes, can I terminate employees who don't comply with it?"  
While nothing has been legislated to guide employers in their decision making on mandatory vaccination workplace policies and/or mandatory vaccination disclosure or their alternative mandatory attestation to vaccination status policies, given current public support of these policies, more than ever a reasonable and proportionate mandatory vaccination workplace policy will be defensible. 
That leaves us with the consequences for their breach…the elephant in the room: can employees be disciplined and/or dismissed for failing to abide by mandatory vaccination and/or mandatory disclosure of COVID-19 vaccination status/attestation to vaccination against COVID-19 status?   
The answer is: "Yes – subject to limitations".  
While employers cannot force their employees to get vaccinated and/or arguably disclose or attest to their vaccination status, they are not required to continue to employ employees who chose not to follow reasonably implemented workplace policies (i.e., to be fully vaccinated and/or to disclose vaccination status).
It remains the case that employers can let employees go from their employment at any time so long as the termination is not "wrongful" – that is so long as they provide reasonable notice for non-unionized employees and they have not breached any other legal obligation such as the duty to accommodate under the Human Rights Code (i.e., not terminated an employee who cannot get vaccinated against COVID-19 due to religious or medical reasons and not just a personal choice).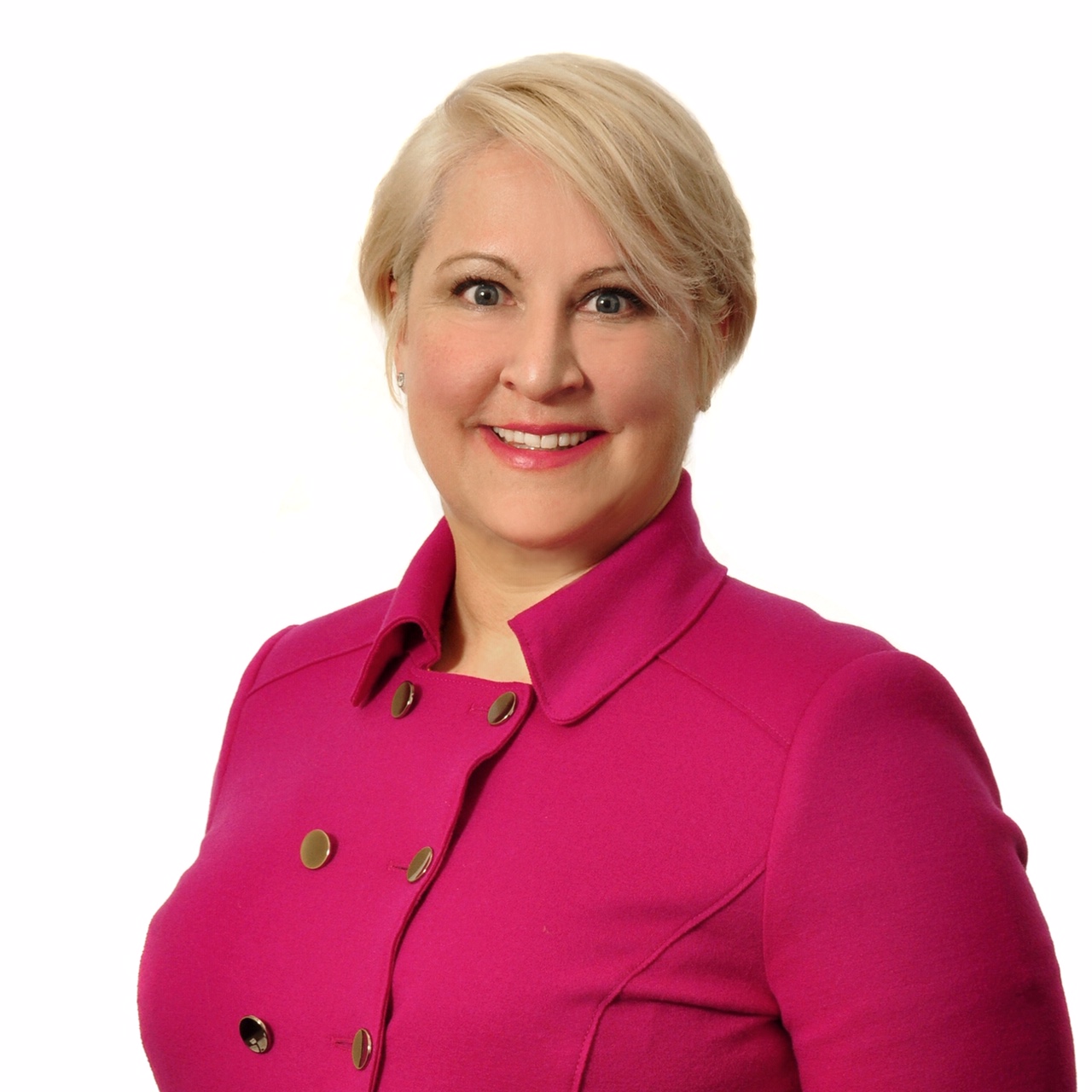 Sheryl L. Johnson brings a proactive, creative, and vibrant attitude to her labour, employment and human resource law practice. Sheryl has extensive experience in representing clients in both the provincial and federal jurisdictions on all matters relating to employment and labour law, including for example construction labour law, employment related civil wrongful dismissal, human rights, and labour board litigation; privacy, governance, statutory and regulatory compliance, and executive compensation matters; as well as conducting workplace training and workplace investigations. Sheryl is also an avid educator and writer, including authoring a bi-weekly business column in The Niagara Independent and the text: Sexual Harassment in Canada: A Guide for Understanding and Prevention. Sheryl enjoys in her free time giving back to the Niagara community. She is a member of the WIN Council, Chair of the Board of Directors for the Niagara Jazz Festival, Vice-President of the Board of Directors for the YWCA Niagara Region, Secretary of Big Brothers Big Sisters of Niagara Falls Board of Directors, a board member of the Niagara Home Builders Association, and a board member of the Women in Construction group of the Niagara Construction Association.
You can connect with her on LinkedIn or contact her at sljohnson@sullivanmahoney.com.