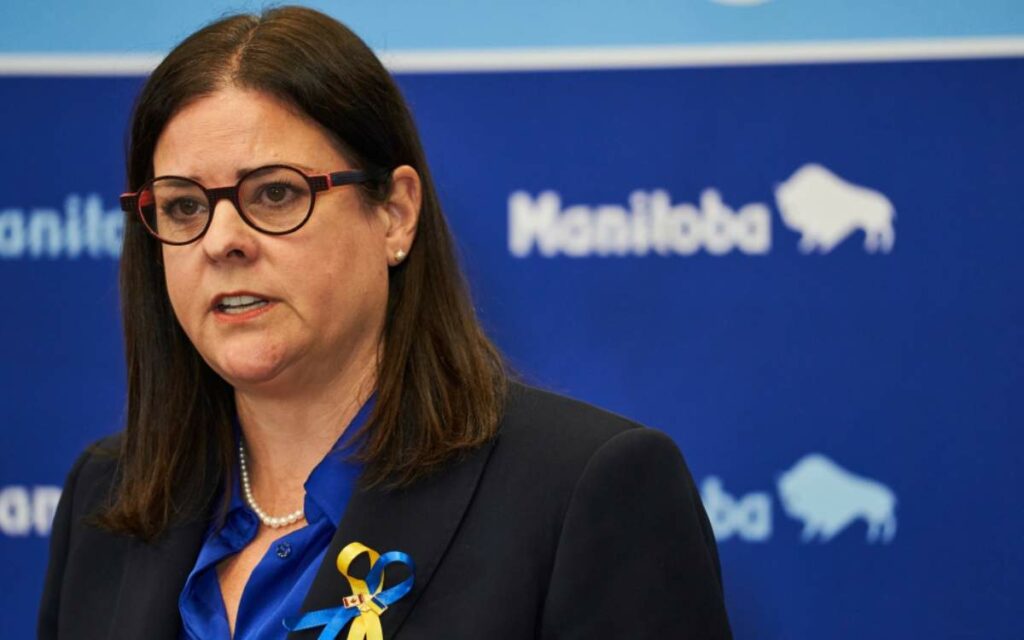 Over a quarter of the governing PC Party caucus is not seeking re-election this October. Opinion polls indicate Manitoba Premier Heather Stefanson (pictured) is one of the least popular provincial leaders in Canada right now. Photo credit: The Canadian Press/David Lipnowski
In recent weeks, a record number of Progressive Conservative Members of the Legislative Assembly in Manitoba have declared their intention not to run in the next provincial election, scheduled for October 3 of this year. Those retiring from politics include a number of Cabinet Ministers and together make up more than 25 per cent of the current PC caucus of 36 members. Although many of the retiring MLAs are in ridings that are likely to continue to vote Conservative, this is still a very large turnover for any political party. 
Manitoba's Premier, Heather Stefanson, won the leadership of the PC party in 2021 and has not yet faced an election as Premier. The previous Conservative Premier, Brian Pallister, won the largest majority government in Manitoba history in 2016 with 40 seats, ending 17 years of NDP government in the province. The Conservatives won another majority under Pallister in 2019, with 36 of the 57 available seats. 
The past few months have seen Conservative fortunes decline in the province, as public opinion polls have shown the governing party to be lagging behind the opposition NDP. These poll results have undoubtedly been a factor in the large number of MLAs deciding not to run again, although of course they all deny that is a reason. Since she became leader in November 2021, Stefanson has made a range of spending announcements, including on health care as well as spending increases for low-income seniors and families to assist with inflationary pressures.  
Despite these moves, Manitobans continue to be dissatisfied with the Conservatives, largely because they are upset with the way the pandemic was handled. Stefanson has kept a relatively low profile in the time she has been Premier. In a recent poll by Angus Reid comparing the popularity of the Premiers, Stefanson ranked at the bottom of the list. 
Manitoba NDP leader Wab Kinew became the first elected First Nations leader of a major party in the province in 2017, following Greg Selinger who had been Premier of the province from 2009 until 2016. Kinew has a controversial past, having been previously arrested for assault and impaired driving. Kinew's NDP are making the usual NDP promises of more spending on health care and education and a continuation of low hydro rates and other affordability measures. The NDP have also promised to balance the provincial budget, but have not as yet specified how that will be accomplished, stating the plan will be outlined closer to the election date. 
There is also a provincial Liberal party in Manitoba which, although they do not usually win many seats, can be a decisive factor in a close race. The Liberals currently hold three seats in the legislature. Recent polls suggest that dissatisfaction with the Conservative government has benefitted the NDP more than the Liberals, bolstering NDP chances in the coming election. 
Across Canada, seven of 10 provinces currently have Conservative governments, including Scott Moe of the Saskatchewan Party which is effectively a Conservative party. Three provinces will be holding elections in 2023 – Manitoba, Alberta and Prince Edward Island, all of which now have Conservative governments. Current public opinion polls suggest that the NDP has a good shot at taking over government in both Manitoba and Alberta, while in PEI the Conservatives continue to have a strong lead. If the NDP were to take over government in both Alberta and Manitoba, it would amount to a significant change in the political complexion of Canada for the next few years. And likely a lot more differences of opinion at future meetings of provincial Premiers.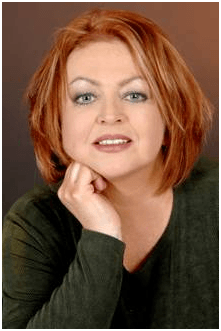 Catherine Swift is President of the Coalition of Concerned Manufacturers & Businesses of Canada (CCMBC). She was previously President of Working Canadians from 2015-2021 & President & CEO of the Canadian Federation of Independent Business (CFIB) from 1995-2014. She was Chief Economist of the CFIB from 1987-1995, Senior Economist with TD Bank from 1983-1987 & held several positions with the federal government from 1976-1983.
She has published numerous articles in journals, magazines & other media on issues such as free trade, finance, entrepreneurship & women business owners. Ms. Swift is a past President of the Empire Club of Canada, a former Director of the CD Howe Institute, the Canadian Youth Business Foundation, SOS Children's Villages, past President of the International Small Business Congress and current Director of the Fraser Institute. She was cited in 2003 & 2012 as one of the most powerful women in Canada by the Women's Executive Network & is a recipient of the Queen's Silver & Gold Jubilee medals.
She has an Honours BA and MA in Economics.