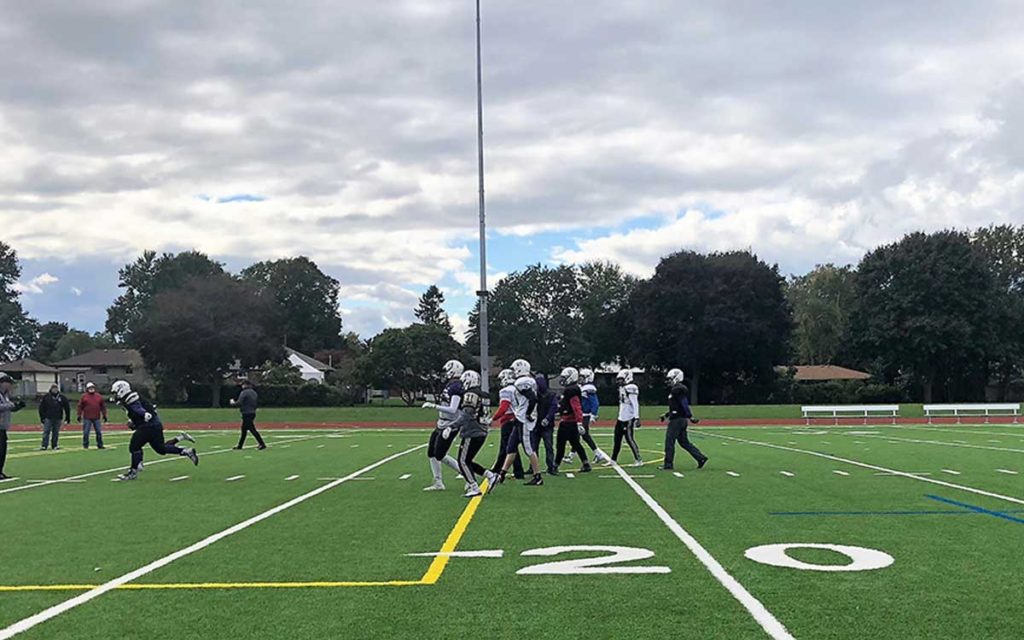 After a rough start to the season, the St. Paul Patriots have bounced back, big time, winning the Niagara Catholic championships. St. Paul will play in the Niagara regional high school championship this Thursday evening. After a slow start and losing its first two games, St. Paul was beginning to lose hope for a successful season. The group, however, was able to bounce back with a strong winning streak. The team advanced to the playoffs and won its championship game last Friday night with an impressive 27-7 score.
St. Paul's opponent, Notre Dame, was heavily favoured to win the game. According to the Canada Football Chat, the Notre Dame Fighting Irish were ranked 28th out of all high schools in Canada. After beating the Fighting Irish, St. Paul now has the chance to win the region. It all comes down to Thursday night's game, where the last two standing teams will battle it out on Kiwanis Field in St. Catharines.
After a muddy game against the Fighting Irish, the Patriots were ecstatic to secure the victory. St. Paul now ranks 32 amongst all high schools in the country.
St. Paul's Devon Schiller-Cleveland rushing touchdown helped lead the Patriots to victory. Players worked hard to create a strong defense, preventing the Fighting Irish from scoring any points. Despite the low scoring match, fans were treated to an exciting game.
When it comes to the Myer Marauders, the team has spent the past week preparing for the upcoming game. Coach Dave Buchanan has done well to develop his players throughout the season. His hard work has paid off, as the team remains undefeated and continues to dominate on the field. Star quarterback Ryan James will lead his team in Thursday night's one game showdown.
Myer is notorious for their strong ground attacks. Jeremiah Nyambiya, running back for the team, will have to be on his A-game when he plays against the Patriots, if the team wants to remain dominant against St. Paul. After winning their game against the Westlane Spartans, the Marauders have continued to stay level-headed heading into this week's finals. Defensive Coordinator Nico Marino has worked hard to create effective plays to use on the field. A perfect pair, Buchanan and Marino work in unison to help advance the team's skills and performance.
Thursday night's one game, winner-take-all showdown will be exciting to watch as two great teams from different districts come head-to-head to compete on the football field.
For more information on the St. Paul Patriots check out: https://www.ncaa.ca/football/.
For more details on the A.N. Myer Marauders head to the athletics page at: https://www.dsbn.org/.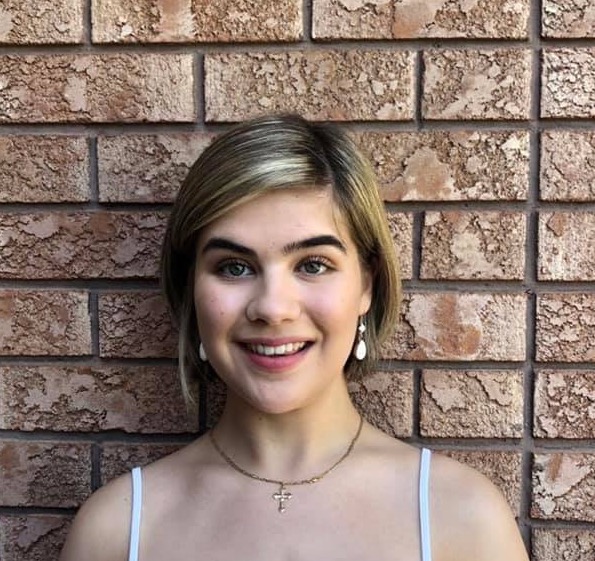 Anne-Marie was born in Niagara Falls and currently attends Carleton University where she studies Journalism. She began writing for the Niagara Independent in her last year of high school. She also writes for The Charlatan, a school newspaper for Carleton University.