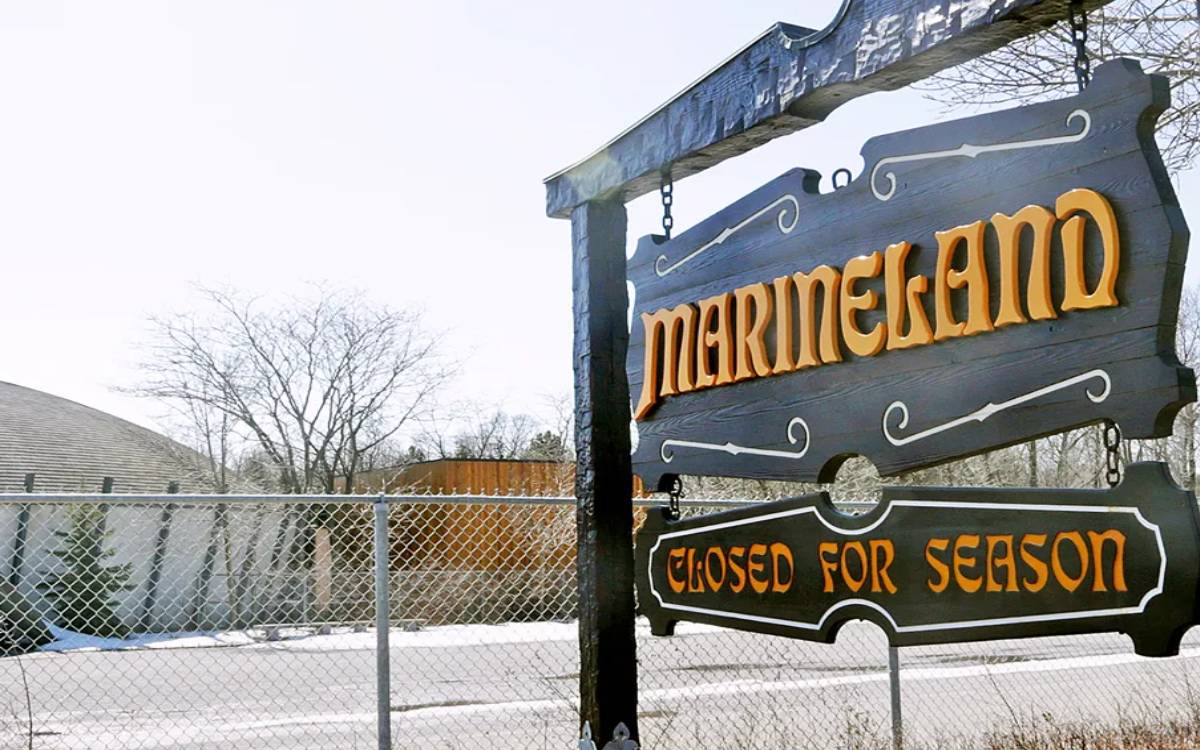 Photo credit: The National Post
On Monday, Dec. 13, Niagara Regional Police (NRP) issued charges against Marineland for use of "captive cetacean (dolphins and whales) for performance for entertainment purposes without authorization". 
The charges came after detectives commenced an investigation into allegations made against the Niagara Falls theme park in October of this year. 
According to the NRP, "during the investigation, it was found that dolphins and whales were utilized for entertainment purposes during the month of August."
For decades, Marineland centered its operations around aquatic performances by a variety of marine mammals. However, in June 2019 the federal government passed Bill S-203. The bill amended the Canadian Criminal Code to ban the exploitation of captive cetacean for entertainment. 
Marineland denies the charges, saying animal presentations were conducted for educational purposes, not entertainment. 
"Our animal presentation contains marine mammals undertaking behaviours they exhibit in ocean environments," the company said in a released statement. "These behaviours are combined with an educational script delivered by Marineland staff, providing a foundation in understanding of these important marine species."
The theme park claims the charges were politically motivated and made by "activists".  
"Marineland understands why ideologically driven activists would file a police complaint, and appreciates the pressure the Niagara Regional Police were put under to lay such a charge. We look forward to the opportunity to defend ourselves in a court of law where the feelings of non-experts are not treated as facts and the truth prevails," said the company. 
"We have anticipated since the passage of S-203 in 2019 that activists would seek to abuse the Criminal Code in this manner and are confident in the lawfulness of our programming."
For decades, Marineland has been subject to numerous protests and investigations stemming from allegations of animal abuse and neglect. Pressure has mounted in recent years since allegations from former employee Phil Demers were profiled in a documentary and subsequently highlighted on platforms such as the ultra-popular Joe Rogan Experience podcast. 
"Marineland notes that this is not the first time an organization has applied unreasonable political pressure to use policing powers against Marineland."
"We regret that the Niagara Regional Police have found themselves in this position," lamented the company, "and anticipate, as happened the last time activists successfully exerted pressure in this way, the courts will find Marineland to be not guilty, as a matter of law."
The investigation by local police that led to the latest charges against Marineland apparently came from complaints filed by the California-based animal rights group 'Last Chance for Animals' (LCA). 
According to the organization, LCA conducted its own undercover investigation of the park this past summer, which it shared with police.
In a statement released by LCA on Dec. 10, prior to the charges being formally filed by the NRP, the group's founder and president Chris DeRose commended the "Ontario police department…for taking the findings of LCA's investigation seriously."
The group allegedly went to the park and took video footage on Aug. 3 and Aug. 9, 2021. 
"The investigation documented dolphins doing flips, spinning, having a 'dolphin dance party' and performing other tricks on command to music in front of a live audience," read LCA's statement. "Beluga whales were also documented being instructed to perform tricks for food in front of park attendees." 
Marineland is set to appear in a St. Catharines court on Feb. 14, 2022.