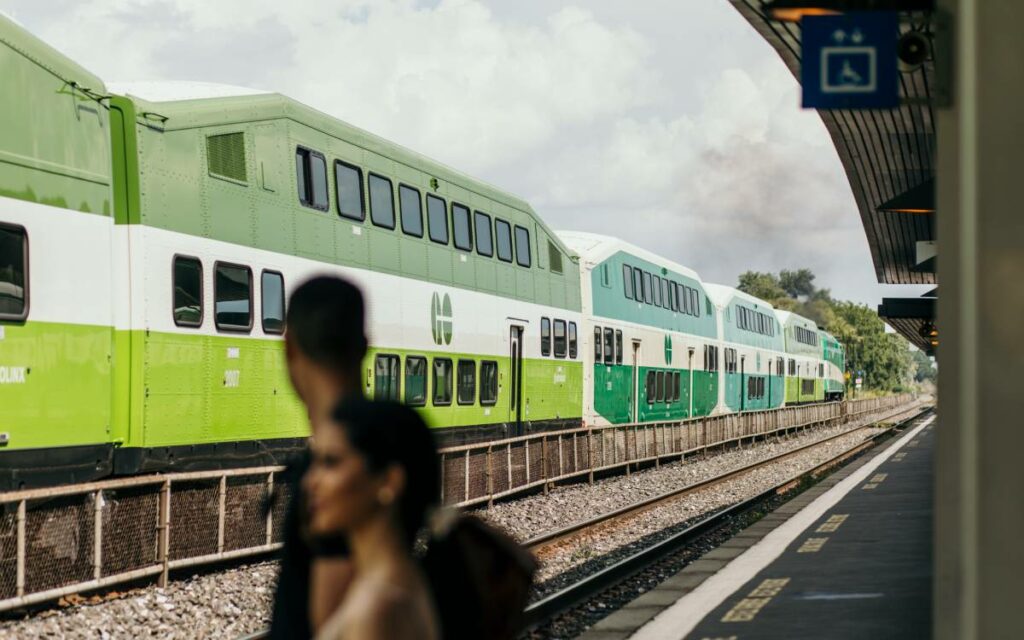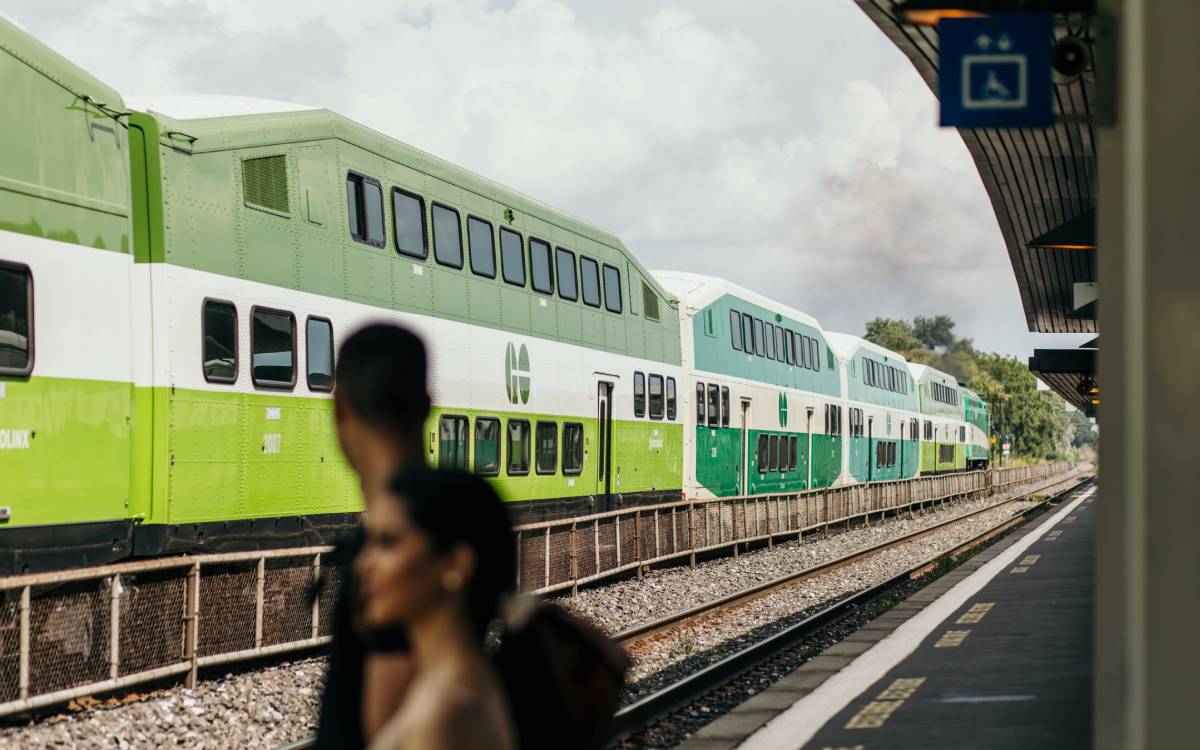 Roundtrip tickets are available for only $25. Three roundtrips will be made each day. Photo credit: Metrolinx 
Weekend GO Train service between Toronto and Niagara Falls resumes this Saturday, May 21. 
Metrolinx will make three roundtrips between Union Station and the popular tourism hotspot every Saturday, Sunday, and holiday Monday.  
Round-trip tickets are available for just $25.
Kids 12 and under ride free. 
"GO Train Service between Niagara Falls and Toronto has been an incredible tool for visitors!", said Mayor of Niagara Falls Jim Diodati. "Being able to zip down to Niagara Falls for a day trip or overnight and enjoy the sights, attractions, trails, dining and hospitality in Niagara Falls is an amazing way to explore all our region has to offer!"
"Welcome back GO travelers!" 
Niagara Parks is continuing its partnership with Metrolinx and the City of Niagara Falls by offering discounted rates for the local hop-on, hop-off WEGO bus service that stops at Niagara Parks sites, hotels, and other major attractions. 
Ticket packages for both the GO Train and WEGO bus are available for purchase. 
"Seasonal GO Train service provides a convenient and affordable transportation option for GTA visitors to once again visit us at Niagara Parks this season," said Niagara Parks chair April Jeffs. 
"We are pleased to continue our collaboration with Metrolinx to pair Niagara GO Train tickets with WEGO bus service to deliver a simple, integrated solution that will not only transport our guests to Niagara Falls, but also provide access to top attractions throughout the destination."
From Toronto, GO Train stops are made at Union Station, Exhibition, Port Credit, Oakville, Burlington, Aldershot, St. Catharines, and Niagara Falls. 
A full schedule of the train services can be found here.