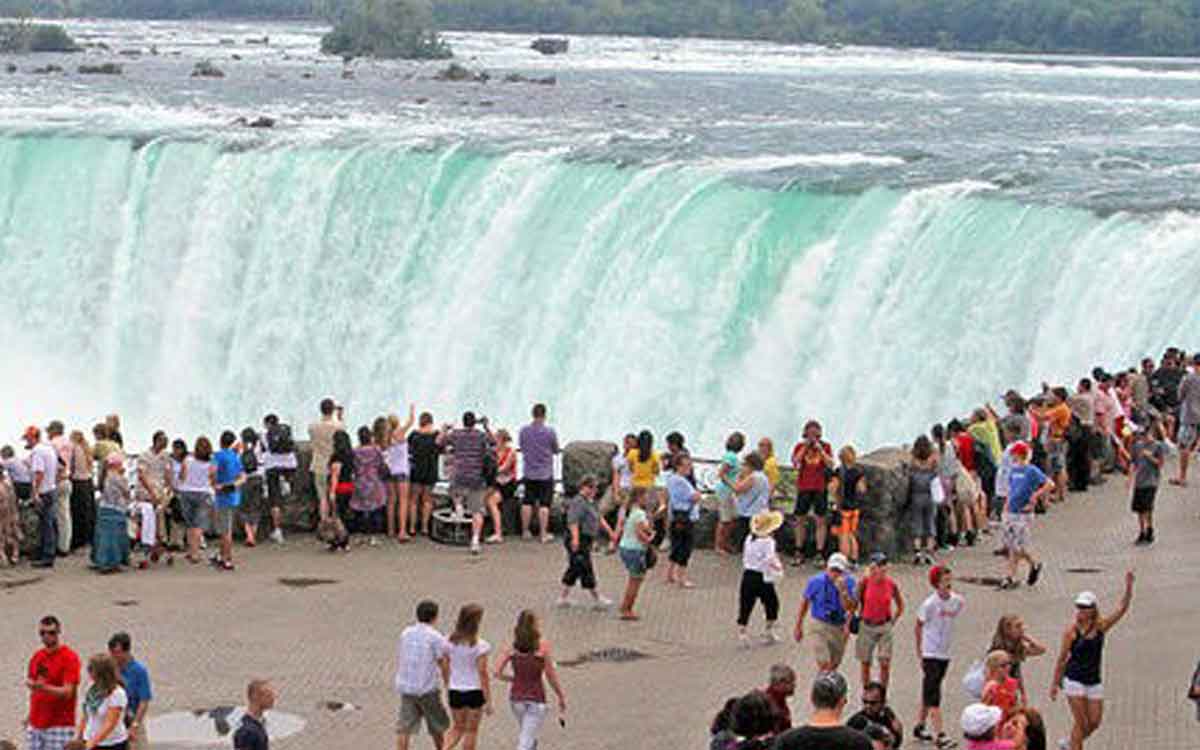 The province's Minister of Tourism, Culture and Sport, Michael Tibollo, was in Niagara yesterday meeting with Niagara's tourism leaders to get their feedback on the government's tourism strategy.
Minister Tibollo was seeking the advice and input on issues affecting the tourism industry. Some of the key points discussed were the role of government in the sector, the industry workforce challenges and regulatory burdens. Ontario's tourism sector has an economic impact of about $34 billion.
Charlie Burland, president of Clifton Hill Group, was one of the tourism leaders in attendance. He said he was impressed that the Minister is taking the time to meet with tour operators face to face. "He gets it," Burland said, referring to Minister Tibollo. Transportation, too much red tape and a labour shortage are the three main issues the tourism industry faces and Burland said the group reinforced that with the Minister. "The Minister said they want to reduce the red tape by 25 per cent and that's good news if you are a business owner," said Burland whose company has been in operation for more than 90 years.
Burland said his jaw dropped at the start of the meeting when the Minister stated three facts about the province's economy: Ontario currently spends $40 million more than it takes in per day; the $340 billion debt is costing tax payers $1.4 million per hour in interest payments alone; and tourism in Ontario represents four per cent of the gross domestic product in Ontario which is higher than forestry, agriculture and mining combined.
According to the region's economic development department, Niagara attracts more than 12 million tourists from around the globe each year. Tourism spending in the region is just under $2 billion annually and has a significant impact on the local economy. It is estimated that every $100 million increase in direct revenue in tourism produces an indirect output of $69 million.
Province-wide tourism is a major economic driver. In 2017, international tourist arrivals reached the highest increase (7%) since 2009. While Ontario has seen recent increases in tourism visits, the Ford government feels there is an opportunity to capture a larger share of international tourism growth.
As part of the consultation process the Ministry is seeking input from: visitors to help determine consumer needs and expectations; students to get their perspectives on future trends and opportunities; and industry stakeholders to gain insight on specific business concerns.  They've also developed five focus areas including: a visitor-first approach, improving the business climate; improving sector alignment; provincial interests and role in tourism; and supporting business and community development.
The government hopes that a new strategy will support a positive business environment that enables tourism businesses and operators to succeed while meeting consumer needs and expectations.
"Ultimately, our goal is to make Ontario known as a 'destination of choice' for tourists and investors," said Minister Tibollo.