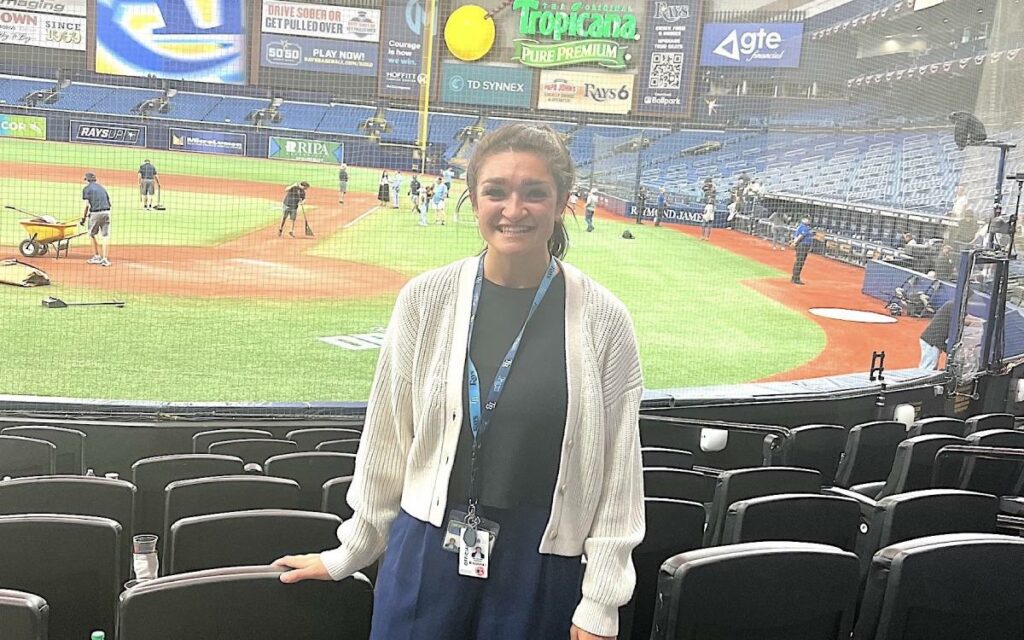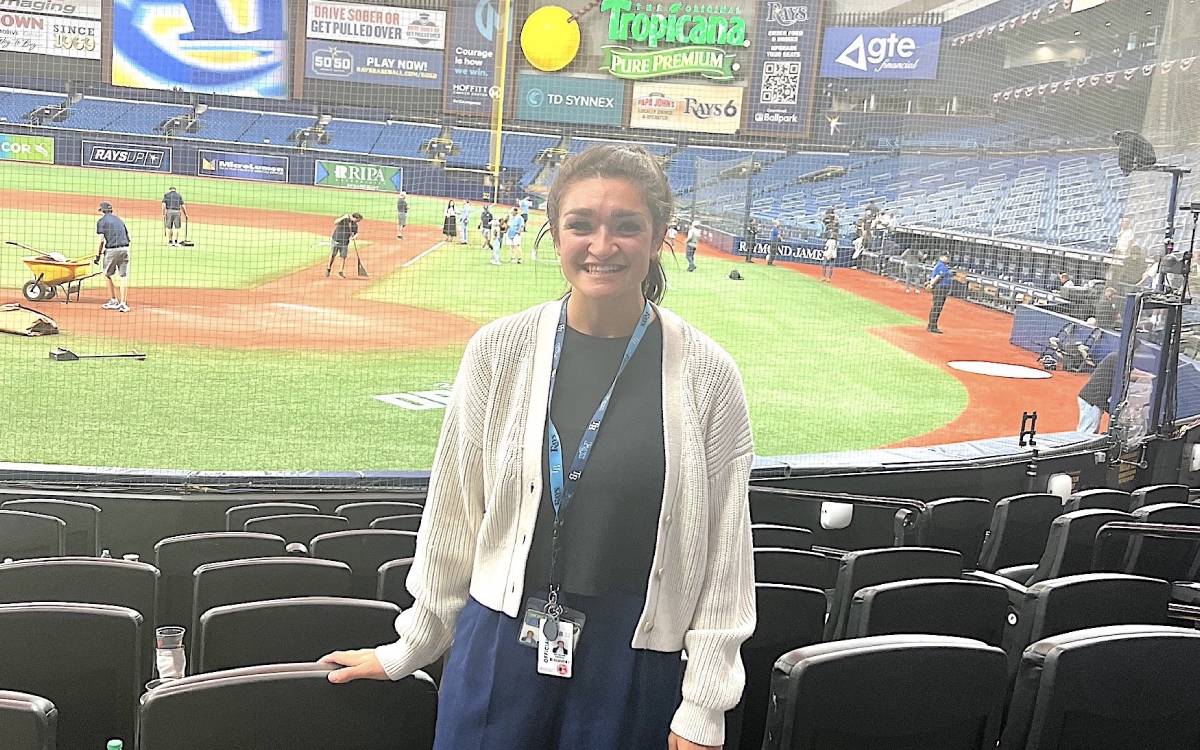 St. Catharines native is an Advance Scout. Supplied photo. 
Analytics and metrics. 
Two words the average baseball fan has heard, but do they understand them?
St. Catharines native Katie Mooradian lives them.
The 24-year-old is an Advance Scout with Major League Baseball's (MLB) Tampa Bay Rays. 
But to know Mooradian's love of sports, and in particular baseball, you'd have to turn the clock back.
"It all began when I was a little kid," said Mooradian. "My mom was a Phys-Ed (Physical Education) teacher, she coached track and field, so she was always bringing me along to all these track meets – even when I was a toddler. 
Her love of sports kind of carried down onto me. She was a huge baseball fan. I spent my summers at the Rogers Centre, I grew up a huge Blue Jays fan. We have even traveled around and watched the Jays on the road. We've both been to all 30 (MLB) ball parks."
The family's love for the sport of baseball even caused a little dispute in the naming of their dog. 
"When we decided to get a dog I was dead set on giving him a baseball name," Mooradian, a Brock University Sports Management graduate, said with a chuckle. 
"Originally I wanted to name him Wrigley, but my parents didn't love that one because they're not huge fans of Wrigley Field, so we thought about it and eventually came up with the name 'Scout', which is kind of perfect because that is my life now."
And scouting is way more detailed than watching a player and reporting back to the team you're working for according to Mooradian, who explains just what an Advance Scout is and does:
"Most of my day is spent studying video. We're always working one series ahead. I am specifically responsible for the position player portion. I study our opponents defense, base running, bunting tendencies, I help with pitch tipping as well.
The Rays are the second major league franchise Mooradian has worked for after a previous stop with the Houston Astros.  
"Every team has specific things that they value the most. I've definitely learned a lot from how the Astros value and look at things, and how we do things here with the Rays. We have literally hundreds of metrics that we use to evaluate players."
Mooradian is quick to say she wants to stay in the game, and has this message for anyone that wants to get involved in sports. 
"I think just don't give up," explained Mooradian. "That's the biggest thing. Getting your foot in the door is the hardest part. Getting that first job with a team, club, or organization you'll learn so much. Making connections. Meet and talk to as many different people as you can, and kind of build your network from there."
So next time you watch a Blue Jays game know that it's more than pitching, hitting and fielding. 
There are literally hundreds of intricacies that someone like St. Catharines native Katie Mooradian and the rest of the scouting world sees.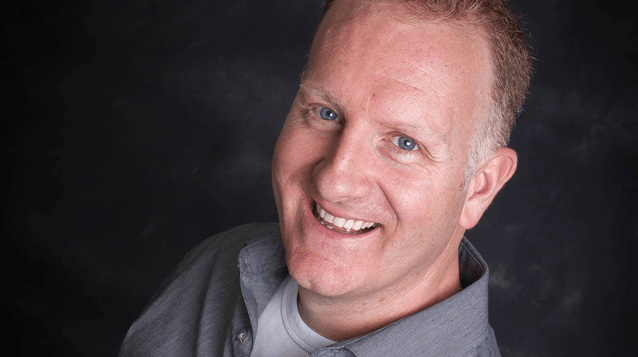 Rod Mawhood is a lifelong Niagara native who has had the pleasure of working in all three mediums – Radio, Print and TV – for over 20 years. His first announcing gig was with the then St. Catharines Stompers. Since then he's worked in radio and TV in Toronto, and currently is the announcer for the Niagara IceDogs and Niagara River Lions.
Rod also covers the Buffalo Bills for FOX Sports and the Buffalo Sabres for NBC Sports.