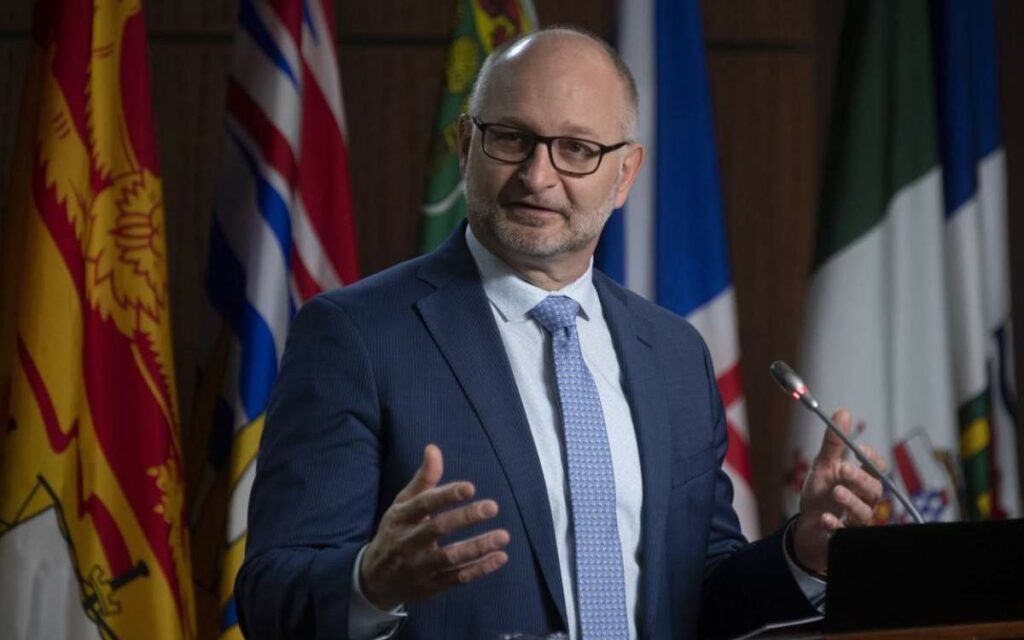 Canada's federal Minister of Justice and Attorney General David Lametti. Photo credit: The Canadian Press/Adrian Wyld
Did the federal government, in the person of Justice Minister David Lametti, really say earlier this week that he would consider taking over provincial jurisdiction for natural resources in the provinces of Alberta, Saskatchewan and Manitoba? Well, yes and no. 
The issue arose in a meeting that Lametti had with two First Nations chiefs, in which the chiefs asked the federal government to rescind the legislation dating back to the 1930s – the Natural Resource Transfer Agreement – which gives the provinces complete control over resource development. The chiefs were basing this request on the premise that Canada earns massive revenues from its resource sector, and the claim that the resources were "given" to the provinces without any consultation with First Nations or discussion around what benefits First Nations could be expected to receive from the deal. 
The governments of Alberta, Saskatchewan and Manitoba responded immediately and strenuously by issuing a joint statement noting how important these rights had been to the provinces and that the federal government cannot by itself change the constitution of Canada. Psychologist Dr. Jordan Peterson even weighed in, suggesting that the provinces involved should separate from Canada if this were to be attempted. 
In response, Lametti pooh-poohed the notion that he would try to change jurisdiction over resources, commenting that he was merely "listening to the concerns" of the chiefs and "at no point did I commit our government to reviewing areas of provincial jurisdiction, including that over natural resources." Clever wording – perhaps at no point did he "commit", but he also didn't say he wouldn't. And apparently Lametti also said, with a smile, that the issue wouldn't be uncontroversial. 
These Liberals are very clever with their choice of words. Recall how Trudeau himself during the SNC- Lavalin scandal repeated said he had not "directed" then-Justice Minister Jody Wilson-Raybould to help SNC-Lavalin avoid a criminal investigation. It was later shown that he did indeed pressure Wilson-Raybould to do exactly that, but perhaps did not "direct". These words are not chosen by accident, and are maybe too clever by half. 
Recent experience would indicate that the prairie provinces, and other provinces for that matter, have every reason to be alarmed about Lametti's comments. This federal government has shown a propensity to encroach on provincial jurisdiction and there is no indication they plan to stop anytime soon. They also love to provoke the parts of the country that do not vote Liberal. 
Alberta Premier Danielle Smith and Saskatchewan Premier Scott Moe have both introduced legislation in recent months – the Alberta Sovereignty within a United Canada Act and the Saskatchewan First Act, respectively – to defend the current federal-provincial division of powers. These pieces of legislation also provide more tools for the provincial governments to reassert the rights they have under the Canadian Constitution and the Canadian Charter of Rights and Freedoms. Premier Smith has also noted that the Alberta Act would effectively give Alberta the same power within Confederation that Quebec has currently. 
While Alberta, Saskatchewan and Manitoba joined forces on this most recent issue, it would be sensible for other provinces to join in and present a united front to Ottawa that the provinces will tolerate no more federal interference with areas of provincial jurisdiction. Quebec's experiences and successes with achieving more provincial autonomy would undoubtedly be instructive for other provinces. 
Debates over federal-provincial jurisdiction in Canada have always been a hot topic, but concern from the provinces have escalated under the government of Justin Trudeau. Many Canadians did not think it was serious when Trudeau said the vital oil and gas sector was to be "phased out". Yet that is exactly what his policies are attempting to do, despite the fact all of Canada could benefit greatly from development of our abundant natural gas, which Trudeau has foolishly scuppered. 
These days we regularly see Canada lose out on major infrastructure projects because the Liberal government has made it so costly and bureaucratically difficult to build anything in Canada. And despite their professed support for First Nations issues, the Liberal government's Canada Infrastructure Bank will not finance First Nations-promoted projects that involve oil and gas – the projects that hold the most promise for prosperity for many First Nations communities. 
Much of the commentary from central Canada has belittled and dismissed the concerns of Alberta, Saskatchewan and Manitoba on this issue as a great overreaction to a fairly innocuous statement by the Justice Minister. But given past experience, as the saying goes, when someone tells you who they are, believe them.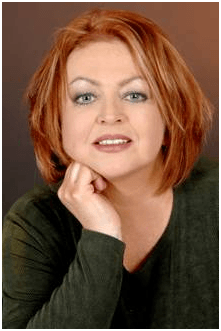 Catherine Swift is President of the Coalition of Concerned Manufacturers & Businesses of Canada (CCMBC). She was previously President of Working Canadians from 2015-2021 & President & CEO of the Canadian Federation of Independent Business (CFIB) from 1995-2014. She was Chief Economist of the CFIB from 1987-1995, Senior Economist with TD Bank from 1983-1987 & held several positions with the federal government from 1976-1983.
She has published numerous articles in journals, magazines & other media on issues such as free trade, finance, entrepreneurship & women business owners. Ms. Swift is a past President of the Empire Club of Canada, a former Director of the CD Howe Institute, the Canadian Youth Business Foundation, SOS Children's Villages, past President of the International Small Business Congress and current Director of the Fraser Institute. She was cited in 2003 & 2012 as one of the most powerful women in Canada by the Women's Executive Network & is a recipient of the Queen's Silver & Gold Jubilee medals.
She has an Honours BA and MA in Economics.