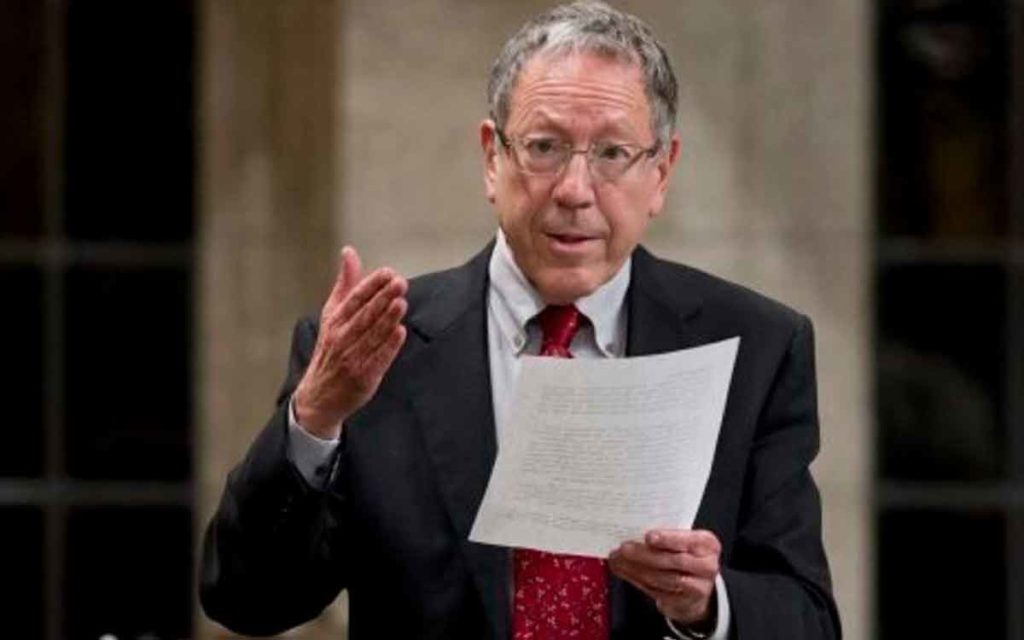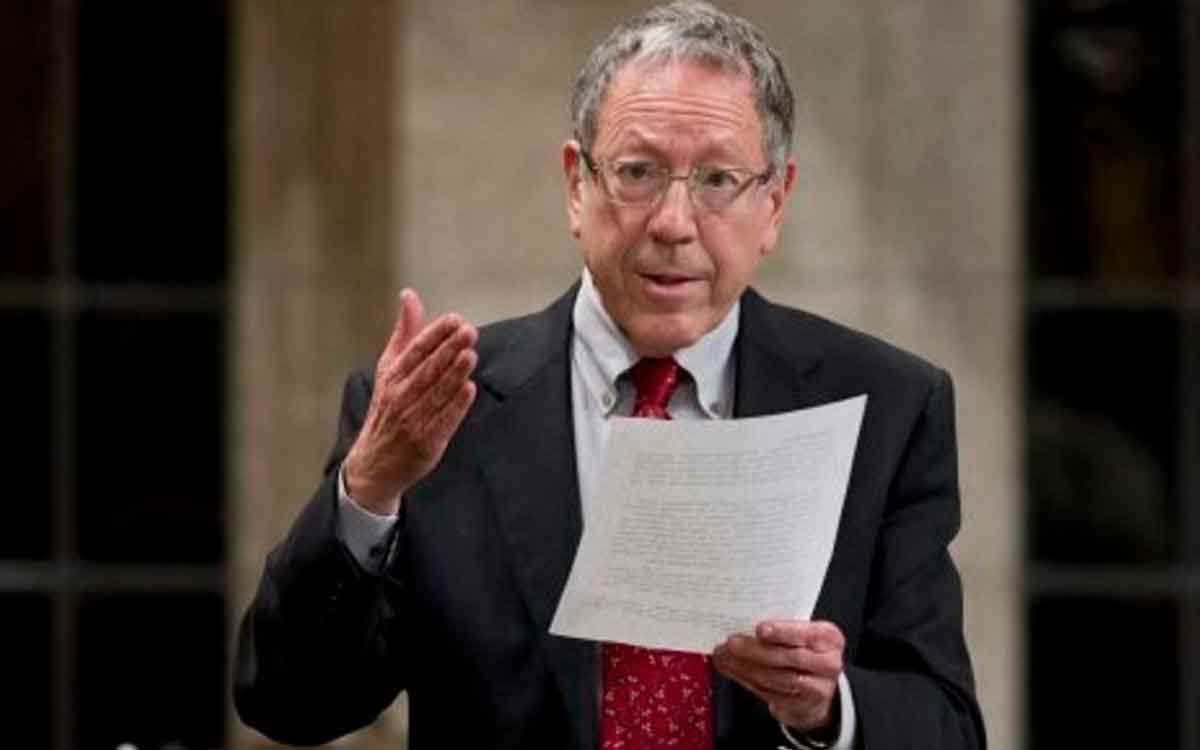 Canadian lawyer Irwin Cotler openly criticized the Chinese Communist Party (CCP) for allowing the coronavirus to become a global pandemic.
Canadian lawyer Irwin Cotler was at the centre of this week's international media maelstrom that openly criticized the Chinese Communist Party (CCP) for allowing the coronavirus to become a global pandemic. This is the same man whose distinguished 16-year career as Montreal MP culminated in being named Justice Minister by then PM Paul Martin. Today Cotler is Founder and Chair of Raoul Wallenberg Centre for Human Rights and a respected elder statesman for the Liberal Party of Canada.
The Canadian was not only a signatory to an open letter but Cotler marshalled an international media campaign that called on world leaders to hold the CCP accountable for lives lost and economic hardships as a result of the coronavirus pandemic. In Canada, the Macdonald-Laurier Institute posted the letter and issued the damning press release that insists the corrupt and repressive regime in Beijing must be held accountable for the pandemic.
More than one hundred senior political figures and China experts from around the world signed the open letter describing the CCP's role in allowing the virus to spread beyond Wuhan. The letter was addressed to Chinese citizens and friends of China at home and abroad. In part, it reads: "The roots of the pandemic are in a cover-up by CCP authorities…. The CCP silenced Chinese doctors who wanted to warn other health professionals during the early stage of the outbreak: Dr Ai Fen can no longer appear in public after accepting a domestic media interview; her colleague Dr Li Wenliang died while fighting the virus in Wuhan. On his deathbed Dr Li famously said that "a healthy society shouldn't have only one voice."
The letter concludes: "As an international group of public figures, security policy analysts and China watchers we stand in solidarity with courageous and conscientious Chinese citizens including Xu Zhangrun, Ai Fen, Li Wenliang… just to name a few of the real heroes and martyrs who risk their life and liberty for a free and open China. Their individual voices are already forming a chorus. They demand nothing less than a critical evaluation of the impact of CCP policies on the lives of Chinese citizens and citizens around the world. We urge you to join them."
With the letter published, Irwin Cotler carried forward the plea for justice and accountability. He co-authored a Times of Israel editorial entitled, "Xi Jinping's China did this." He argued, "The CCP's infodemic — in addition to its intense spinning of solidarity on social media and its framing of a "people's war against the virus" — was both a deceitful and farcical illusion of a coming together in China. The extent of the CCP's self-promotion and its portrayal of President Xi as a hero ready to save the world — while making Western democracies look grossly incompetent — is as shameful as it is duplicitous."
The Globe and Mail also published Cotler's editorial and interviewed him. The paper headlined that China is getting its own "Chernobyl moment" due to Beijing's attempts to hide and distort key scientific data. Cotler was pointed in his criticism of the CCP. "China's leadership must be held to account for its criminality and corruption… The behavior of the CCP endangers both Chinese citizens and the international community. This is China's Chernobyl moment. It is tragically a self-inflicted wound." Cotler adds, "This shows the cruelty of this leadership. We have to continue to have relations with the Chinese citizenry, but it is this particular government that has a culture of criminality, corruption and impunity."
Canada's former Justice Minister is urging the Trudeau Government to impose sanctions on CCP officials who mistreated or silenced medical staff and citizens in the early days of the pandemic. International law does allow for Canada to impose asset freezes and travel bans on human rights abusers around the world. Cotler states Canada must do its part, "The CCP has to be held accountable through naming and shaming, in the court of public opinion, in actual courts of law through international tort actions, and through Magnitsky sanctions. We can target those who have been responsible for the disappearances of the doctors, such as Dr. Ai Fen, director of the emergency department at the Central Hospital of Wuhan, who has now disappeared."
As Cotler engaged the international press corps, PM Justin Trudeau entertained questions about Canada's relationship with China and, as has been the case throughout the pandemic crisis, he repeatedly refused to denounce the CCP. The Prime Minister and his Cabinet Ministers have consistently deflected questions about the origin or spread of the coronavirus. Asked a week ago "about China's lies and how it might have hurt the global reaction", Health Minister Patty Hajdu responded, "I would say that your question is feeding into the conspiracy theories that many people have been perpetuating on the internet." Then this week in a special sitting of the House of Commons, Deputy PM Chrystia Freeland unapologetically defended Canada's relationship with China and the World Health Organization. (Freeland was answering a question on why Canada did not recognize the coronavirus as a national threat until March 13, days after WHO had declared COVID-19 a global pandemic).
An annoyed Opposition Leader Andrew Scheer questioned the government's stonewalling on denouncing the CCP. "Is Trudeau worried about upsetting the communist government in China? Why does he continue to put so much faith in the WHO instead of listening to the Canadian experts who warned us to take this threat seriously?" Scheer stated, "We've seen examples of how the communist, autocratic, human rights-abusing government of China has had an inordinate effect on the WHO. There's evidence of suppressing information, not being open and transparent about the number of cases. Those are very concerning."
The questions surrounding the CCP actions were also being raised by government MPs. Toronto Liberal MP John McKay, Chair of the House of Commons Public Safety and National Security Committee, said he would like to probe China's conduct. "I would dearly love to confront this. The failure on the part of a nation to properly disclose its pandemic numbers and its impact in effect becomes a security issue for us all."
Political pundit Spencer Fernando expressed hope for justice and accountability as condemnation of the CCP appears to have now extended beyond Party lines. Fernando observed, "Many Liberals in Canada remain committed to what that party once claimed to support. Irwin Cotler – who called for sanctions on CCP officials who covered up the virus – is one of them. Canadians are wondering why that kind of integrity is absent from the Trudeau government."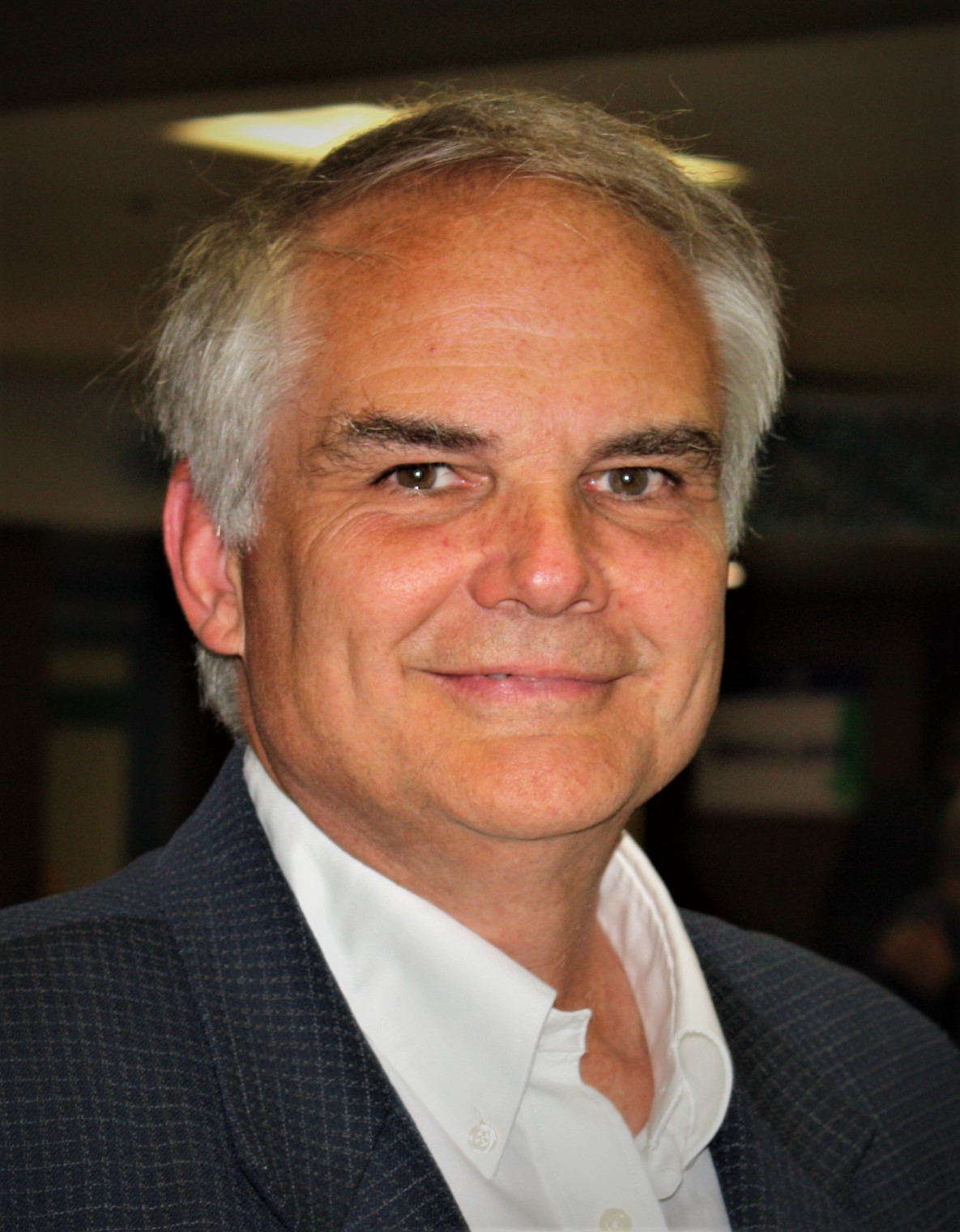 Chris George is an advocate, government relations advisor, and writer/copy editor. As president of a public relations firm established in 1994, Chris provides discreet counsel, tactical advice and management skills to CEOs/Presidents, Boards of Directors and senior executive teams in executing public and government relations campaigns and managing issues. Prior to this PR/GR career, Chris spent seven years on Parliament Hill on staffs of Cabinet Ministers and MPs. He has served in senior campaign positions for electoral and advocacy campaigns at every level of government. Today, Chris resides in Almonte, Ontario where he and his wife manage www.cgacommunications.com. Contact Chris at chrisg.george@gmail.com.