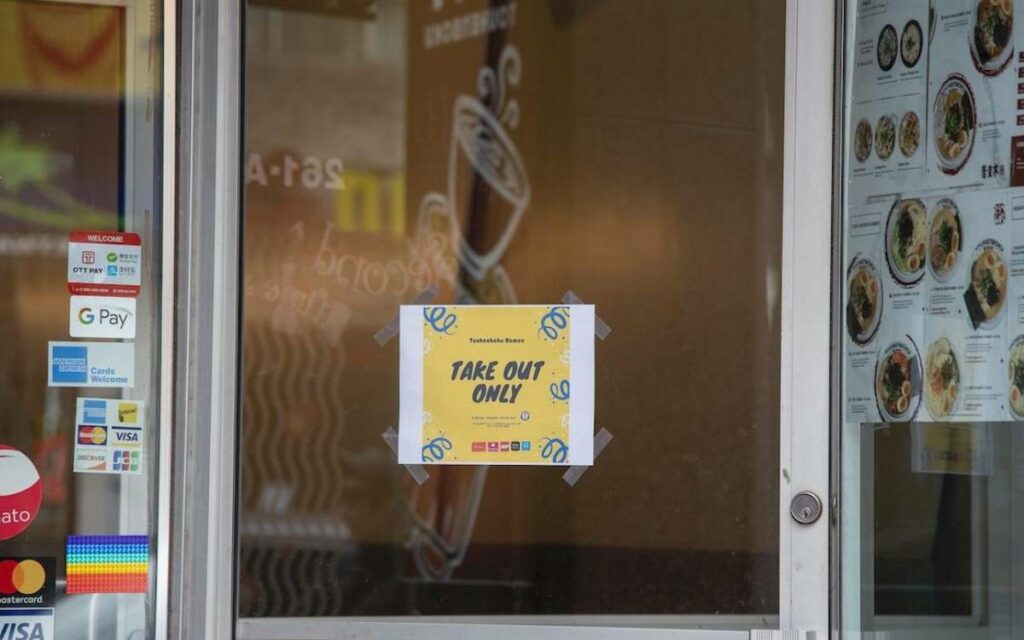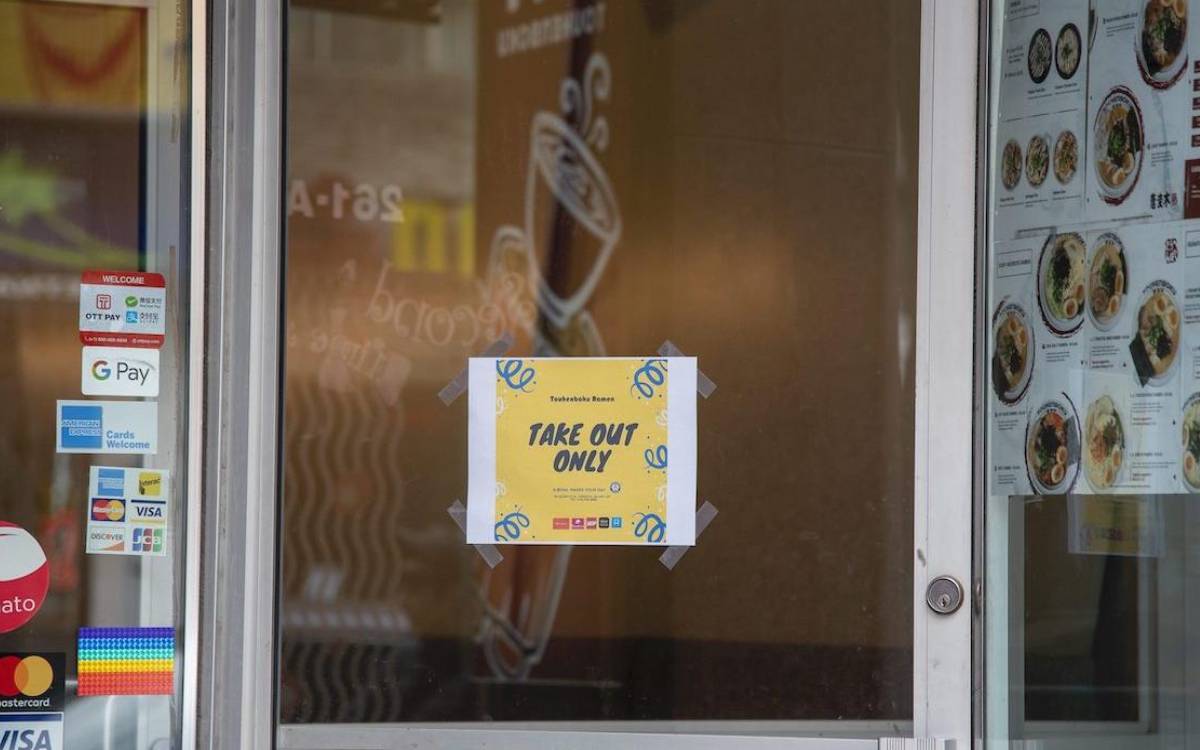 Blanket closures of restaurants and schools, for example, are not sustainable options. Photo credit: The Canadian Press/Dominic Chan
As we end the year, much like we started – fighting a never-ending pandemic called COVID – Ontarians may well be wondering what next… plagues of locusts, perhaps?
Just when everyone thought we could get back to some sort of normal as cases went down and vaccination rates went up, along comes the latest variant of the bug, named omicron.  
It is clearly a more transmissible virus. Case rates have been doubling within days and the "positivity" rate, another commonly used metric to track virus spread, has also been climbing at an alarming pace across the country.  
Is it a more serious form of COVID? The verdict on that is still out as scientists scramble to collect valid data. Will it more readily evade the vaccines? Again, data is preliminary, but so far it seems that most vaccinated people, particularly those who have received booster shots, are protected from serious infection or hospitalization.  
The federal and provincial governments are also scrambling to respond. Travel restrictions, testing requirements and now, yet again, re-instated capacity limits in Ontario for sporting events, gyms, retail establishments and various social gatherings.  
Some health experts and media commentators outdid themselves with dramatic, almost hysterical predictions of doom and gloom. 
The public is simply fed up with it all. Various opinion polls show that the vast majority of people no longer support major lockdowns.   
Premier Doug Ford struck a note of sanity by distributing rapid test kits through LCBO stores, an excellent way to give people more ways to protect themselves. Experts had long poo-poohed the use of the "rapid antigen" tests that can produce results literally in 15 minutes or so, as opposed to the more expensive, time-consuming but more accurate PCR tests.  
Use of rapid tests makes it easier for people to get tested, thereby leading to more testing, leading to more identification of infection. Yes, such tests can sometimes produce a false positive or negative result.  
But the premier has not suggested that rapid tests replace the PCR test. Instead, he and many others believe that giving people, particularly employers in such high-risk environments as retirement homes or food processing plants, more options to keep people safe versus fewer options, just made sense.
There are few better examples of the old saying about the "perfect solution" being the enemy of the "good." We can't get enough of the perfect tests, so let's not test?
Anyway, demand for the newly available rapid tests has been so high that the supply was gone in hours. 
So, what next?
There are calls for another lockdown, for another "circuit breaker" series of restrictions so the health care system can cope. For many, the reaction is "been there, done that." Hearing lectures from those safely ensconced on the public payroll to bear yet more job or economic loss no longer resonates.  
Society can't afford another series of harsh lockdowns, kids (and their parents) can't cope with more lost days of school, small business owners can't survive more economic losses. Government support programs are fast running out, as is their ability to afford them.  
But there are also calls for a hard-headed assessment of how we can live our lives with COVID, followed by a fact-based conversation with the public.  
We have fought hard for two years and the virus is still here with little sign it will go away. Perhaps it may, like some other epidemics have over the centuries. More likely it will settle in like the flu or measles and other bugs that we have learned to live with. 
So yes, that will mean continued mask mandates, more restrictions on those who will not be vaccinated, more testing, more investments to strengthen and expand our health system, more willingness to allow more innovation if our system is to survive. 
Most importantly, it means that we all need to take a deep breathe and accept our new reality. This is the "new" normal.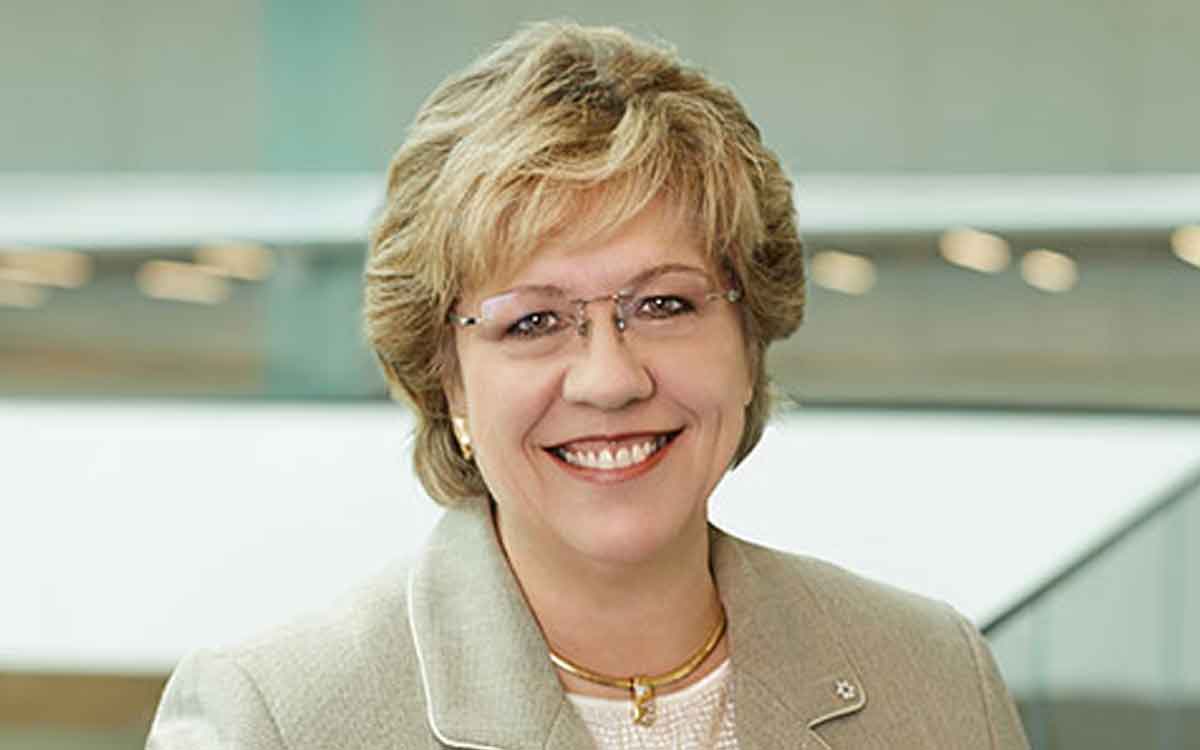 Janet Ecker is a former Ontario Finance Minister, Minister of Education, Minister of Community and Social Services and Government House Leader in the governments of Premier Mike Harris and Premier Ernie Eves. After her political career, she served as the founding CEO of the Toronto Financial Services Alliance, a public-private partnership dedicated to building Toronto region into an international financial centre. She currently sits on a number of corporate and non-profit boards, agencies and advisory committees.
Ms. Ecker received the Order of Canada for her public service contributions and was recognized as one of the "Most Influential People in the World's Financial Centres" by Financial Centres International.  She also received a "Canada's Most Powerful Women: Top 100 Award" from the Women's Executive Network and the Richard Ivey School of Business, among other awards. She is also one of the founders of Equal Voice, a national, multi-partisan organization working to elect more women.