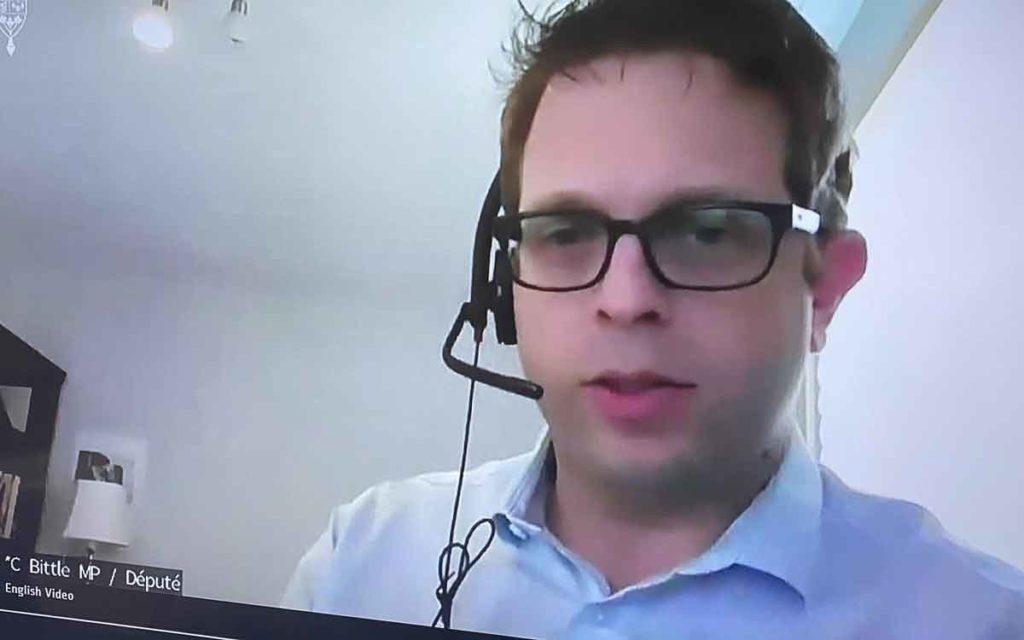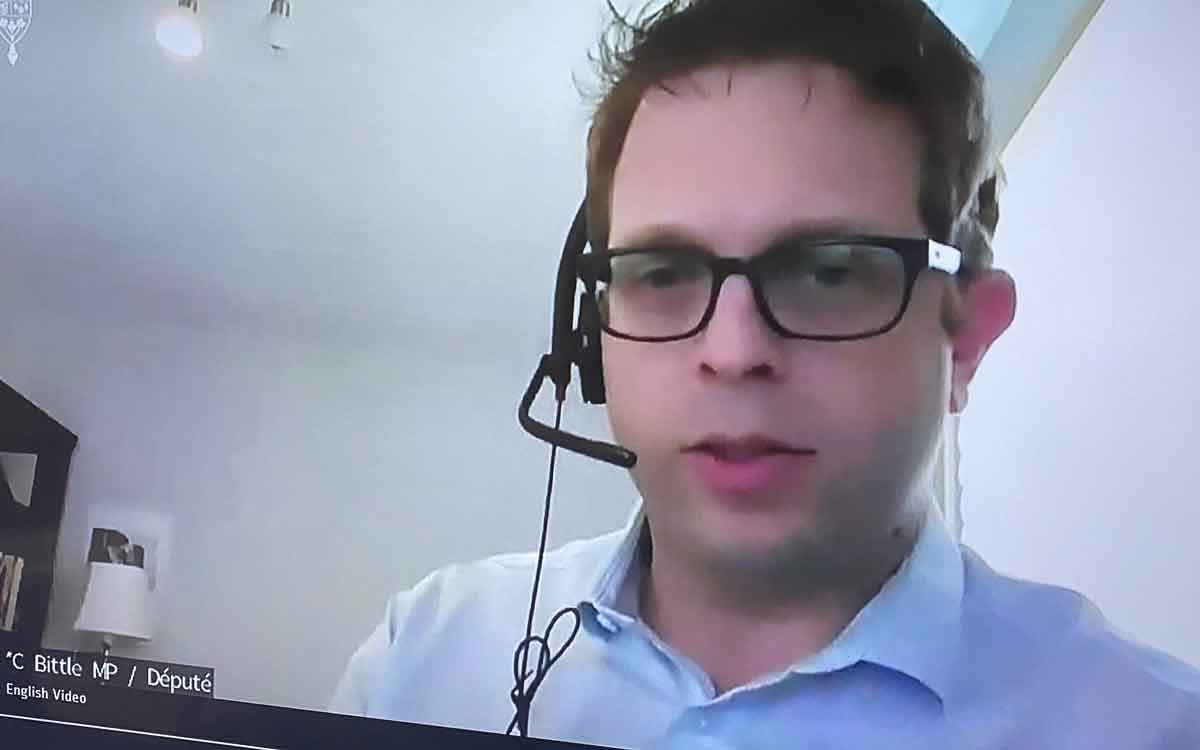 St. Catharines MP Chris Bittle during Wednesday's committee meeting addressed the WE scandal.
A journalist who has spent five years researching and reporting on the WE Organization was attacked by St. Catharines MP Chris Bittle Wednesday during a committee meeting studying the WE Charity scandal currently rocking the Trudeau Liberal government.
"I found it unusual that I saw a reporter was agreeing to testify at a committee," Bittle told Jesse Brown, publisher of the online news outlet Canadaland.  "What expertise are you bringing to the table beyond what you've reported based on other people's stories?"
After Brown explained he was invited to present his information, Bittle continued his pointed comments against the journalist.
"But what you're telling me is that you are bringing no additional expertise – that this is hearsay based on your reporting."
Brown immediately attempted to object to his work being deemed hearsay, but Bittle would have none of it.
"No, no, no, no, no, no, no – this is my time, we don't interrupt each other here Mr. Brown."
The exchange drew the ire of well-known veteran columnist Brian Lilley on social media.
"I don't normally see MPs behaving that way," Lilley, who's covered four prime ministers and several premiers in various provinces, told The Niagara Independent.  "For Bittle to say that is just bizarre.  Wayne Easter, the Chair, was jovial to everyone and everyone else was courteous to the people who were talking."
Bittle tried to claim that media have no reason to appear before a committee. Lilley said he himself has appeared before committees in the past as has well known journalists Steve Paikin and Paul Wells to name just a few. "I'm sure a bit of this is Bittle saying Mr. Brown is not a real reporter but saying who is a real journalist and who is not is dangerous. It's odd coming from a government that says they don't attack media, that they love the media."
Lilley said he was surprised to learn Bittle has been an MP since 2015. "He's not an MP who's distinguished himself in any way. Perhaps this was his 15 minutes of fame."
Brown is one of a few people who have reported on the "dark side" of the WE organization and Lilley wasn't surprised to see him appear before the committee given his in-depth knowledge.
Once Bittle's berating of Brown was complete, Green Party Leader Elizabeth May spoke of her support for Brown's history of journalism.
"I made the mistake once of doubting your journalism – I regretted it," May said.  "You're an excellent researcher and I think we should find things you put forward in Canadaland likely to be verified and based on sound research."
Canadaland, is an organization described by Brown as a "small independent news organization and podcast network that is funded directly by Canadians."  Brown's summary of findings did not shed a positive light on the WE Organization and included revelations of alleged misuse of charitable funds, fraud and embezzlement within WE Charity and labour issues involving youth and youth volunteers.
According to Brown, his research was based on the accounts of over two dozen people who had previously worked for the WE Organization and "copious" amounts of documentation including statements from the WE Organization itself.
The WE Charity scandal is currently rocking the Trudeau government after a $912 million contract was sole sourced to the charity and subsequently cancelled after questions arose over the deal.  It has since been discovered that members of Prime Minister Trudeau's family have received lucrative speaking contracts from WE and the organization has close financial and familial ties to Finance Minister Bill Morneau.  Morneau in fact started the day by writing a cheque to the charity for $41,000.00 for expenses they paid for him that he forgot to pay back.
An email to Bittle's office asking for comment was not replied to.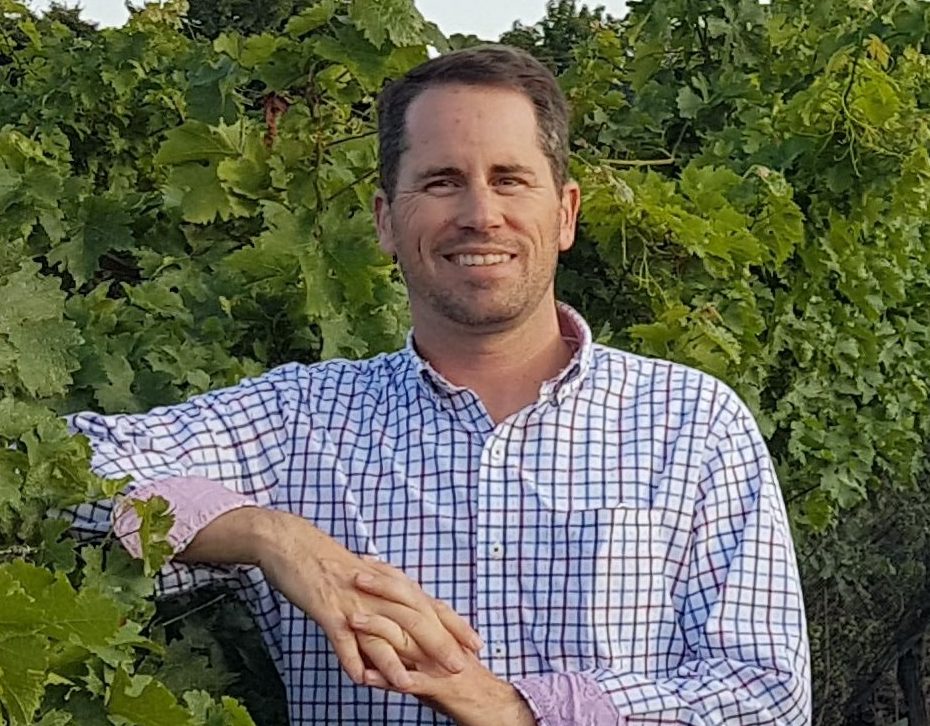 Kevin has spent over two decades as a public relations professional in a variety of sectors including professional sports, the arts, industry and healthcare.  After tiring of the daily commute to Toronto he returned to Niagara and launched The Niagara Independent, an online news source published twice weekly.
He is a graduate of Brock University, Niagara College and the Richard Ivey School of Business. He was named one of Niagara's 40 Under Forty in 2005.
Kevin is most proud of his twin daughters. He is also a triathlete and four-time Ironman finisher.