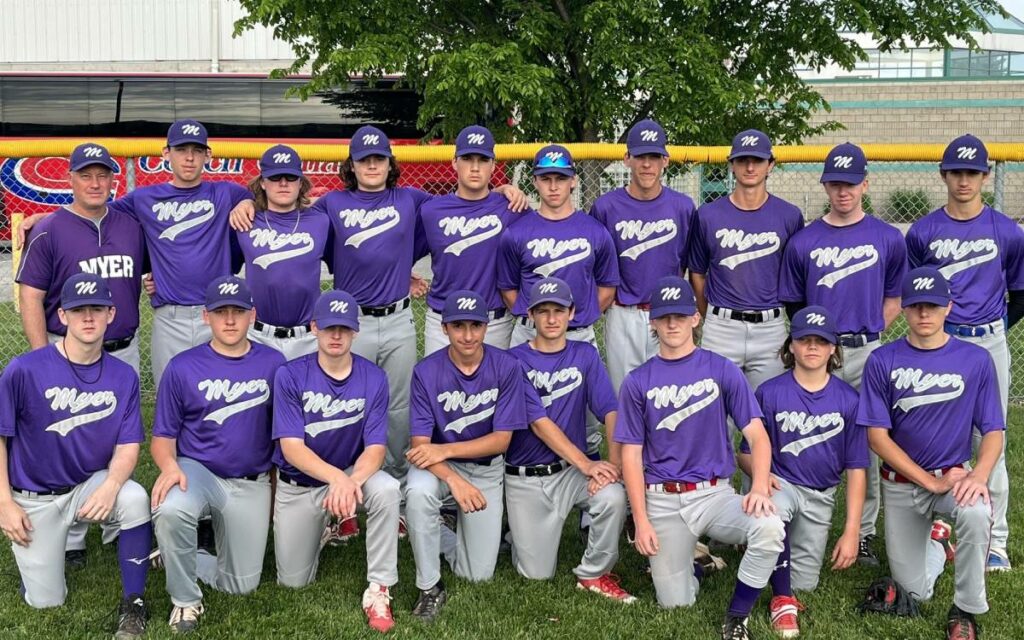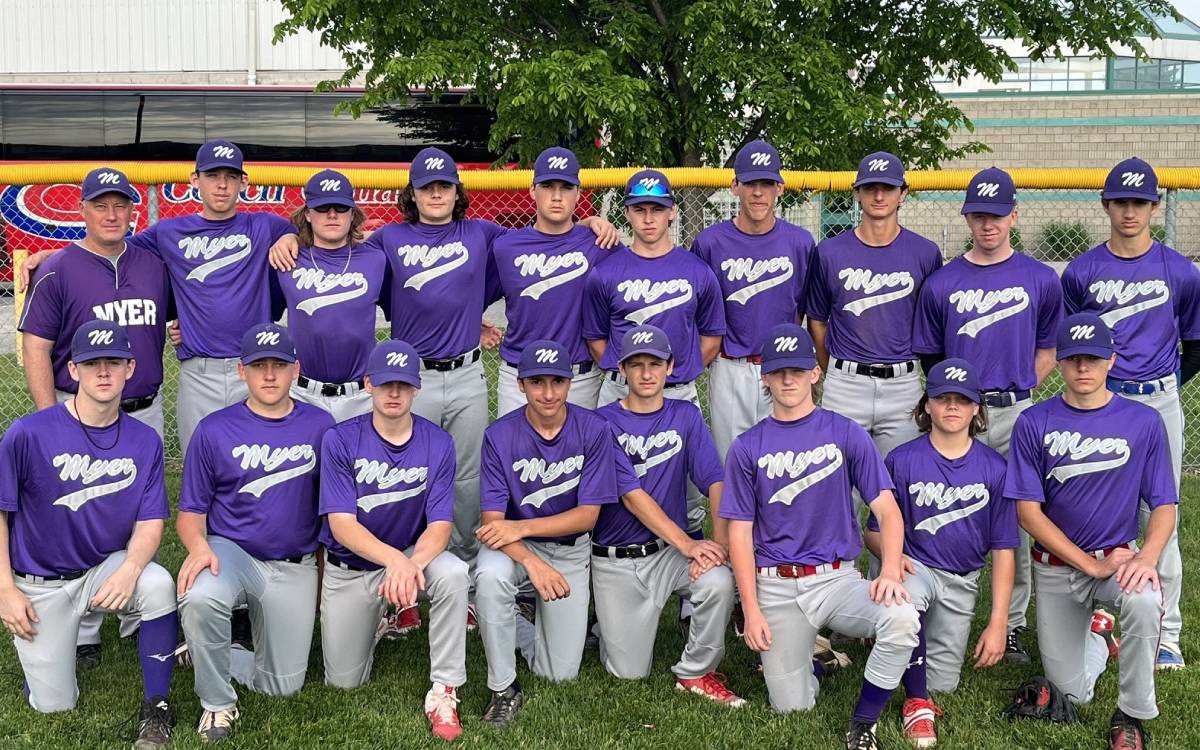 The last time the championship tournament was played in 2019, the Niagara Falls high school earned a silver medal. The young team will look to strike gold this Wednesday in London. Photo credit: Twitter/OFSAA Baseball 
Last week in Windsor, the A.N. Myer Marauders baseball team successfully advanced to the Final Four of the OFSAA baseball championships. Myer did so by defeating St. Michael's of Toronto 4-2, Burlington Nelson 6-2, and St. Charles of Sudbury 6-0. 
Myer's only loss at OFSAA regionals came at the hands of first seed Villanova of Windsor, 4-3. But the loss simply moved Myer to the fourth seed in this week's Final Four championships, being held Wednesday in London.
Myer was once again led by its strong pitching and defence. They held the first, third, fourth, and eighth seeds to a combined six runs over four games.  
Left handers Joe Baka and Andrew Behring led the way on the mound along with shutdown performances from Zach Whalen, Eric Iseppon, Niko Valvo, Tim Somerville, and Jase Burdon. 
"Every team at OFSAA is solid. They all hit, play good defence, and have deep pitching. Our guys were up to the challenge every time," said head coach Dave Buchanan. "It was great baseball and we're quite proud of them all."
But Myer's offence showed up in Windsor too. Over the four-game set last Wednesday Myer's offence scored a total of 19 runs. They were led by Keenan Bateman who had four hits, four walks and six runs scored. Senior Captain Tim Somerville had six hits and scored three times and fellow senior Colby Webb had four clutch hits evidenced by his team leading seven RBIs. Catcher Jase Burdon was solid behind the plate and chipped in five hits, two runs and two RBIs.
In this Wednesday's semi-final game Myer will play top seed Maxwell Heights of Oshawa. The other semi-final will see Windsor's Villanova against Toronto's Father John Redmond.
The Myer baseball program has developed a solid reputation throughout the province. They have appeared in five of the last six OFSAA tournaments and now two consecutive Final Fours. They also have a strong reputation for sportsmanship.  
"The other team's coaches and the long-time OFSAA Sport Coordinator Brian Riddell went out of their way to congratulate us on our kid's deportment. 'Your teams are always a class act', Riddell remarked during closing comments, and that of course is something we're particularly proud of. The kids are a good respectful group, and they know they represent Myer and the city," explained Buchanan.
This year's team is young, as it has just two Grade 12s. It has a large contingent of Grade 11s and 9s. 
"We look forward to continued success with these guys. Our 9s and 10s are quite capable and chip in frequently. For them this experience is invaluable, and we'll look to them to carry the load and the tradition for several more years," concluded Buchanan.
"But before that, more work to be done this year."