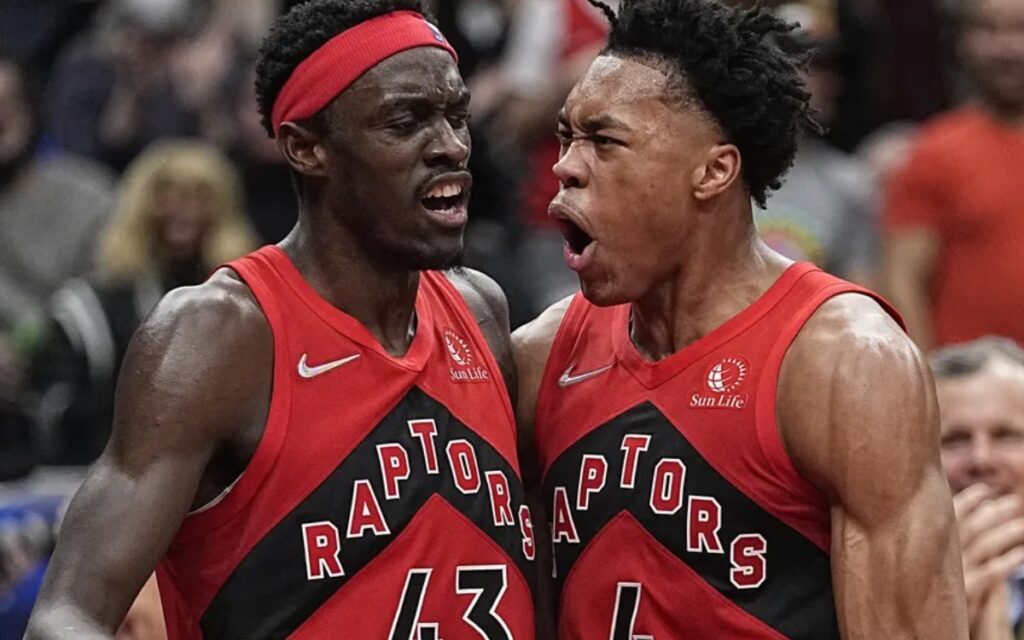 Raps looking to "grow and make a jump" this season. Photo credit: USA Today Sports/John E. Sokolowski
The National Basketball Association tips off its 2022-23 season Tuesday night. 
The Toronto Raptors begin their regular season Wednesday night at home against the Cleveland Cavaliers.
After a (48-34) record last season, good for fifth place in the NBA Eastern Conference standings, many are wondering if Canada's only team in the Association can take another step forward. 
The Raptors projected starting lineup has not changed from last season:
Fred VanVleet, Gary Trent Jr., O.G. Anunoby, Scottie Barnes and Pascal Siakam.
A healthy, more rested Fred VanVleet will go a long way in putting and/or keeping the Raptors in at the very least, the conversation, in the East. 
VanVleet averaged a career high 20.3 points and 6.7 assists per game last season, and there's no doubt he is Toronto's leader on and off the floor.
"I think we're all looking forward to getting out there and laying it on the line, and we'll see what happens," VanVleet said. 
"The beginning of the season is an exciting time for us, for everybody, especially the fans. Can't wait for Wednesday night."
Let's not forget Scottie Barnes is coming off Rookie of the Year honours. 
Barnes averaged 15.3 points and 7.5 rebounds on 49.2 percent shooting in his first season with the Raptors, playing 35.4 minutes per game, which was first among all rookies.
Barnes was also the only first year player to rank in the top five in points, rebounds, assists, steals, and blocks.
Speaking of first year players, the Raptors only 2022 draft pick Christian Koloko could be the big-man down low Toronto has been searching for – only time will tell.
Two other notable additions to the Raptors lineup are Otto Porter Jr. and Juancho Hernangomez.
Porter Jr. was part of the Golden State Warriors championship team last season, but is currently battling a hamstring injury, while Hernangomez was the basketball player known as Bo Cruz, who played aside Adam Sandler, in the Netflix film 'Hustle'.
"We won a championship and now we've kind of stepped back, got hit and fell down a little bit," Raptors President Masai Ujiri said.
"We're starting to come up again and we want to go all the way again, right back to where we were.
"Are we good enough to win a championship? I don't know that we're there yet. Are we good enough to grow and make a jump? I think so."
The first six games of the Raptors regular season won't be easy.
In fact, their opener Wednesday (on paper) will be the easiest test of the early season. 
After the Cavaliers, it's a showdown in Brooklyn against the Nets, followed by a back to back against the Miami Heat, and then another back to back against the Philadelphia 76ers.  
The Raptors roster features no fewer than three Canadians:
Starters
Fred VanVleet – PG  
Gary Trent Jr. – SG  
Scottie Barnes – SF
OG Anunoby – SF
Pascal Siakam – F
Reserves
Chris Boucher – PF – Canadian
Precious Achiuwa – SF
Thad Young – F
Otto Porter Jr – SF
Khem Birch – PF – Canadian
Dalano Banton – PG – Canadian 
Juancho Hernangomez – F
Malachi Flynn – PG
Christian Koloko – C
Justin Champagnie – F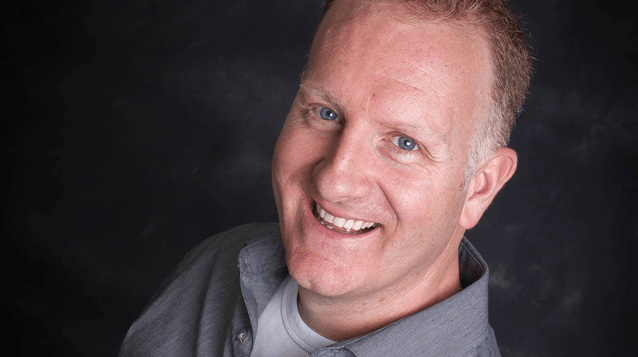 Rod Mawhood is a lifelong Niagara native who has had the pleasure of working in all three mediums – Radio, Print and TV – for over 20 years. His first announcing gig was with the then St. Catharines Stompers. Since then he's worked in radio and TV in Toronto, and currently is the announcer for the Niagara IceDogs and Niagara River Lions.
Rod also covers the Buffalo Bills for FOX Sports and the Buffalo Sabres for NBC Sports.