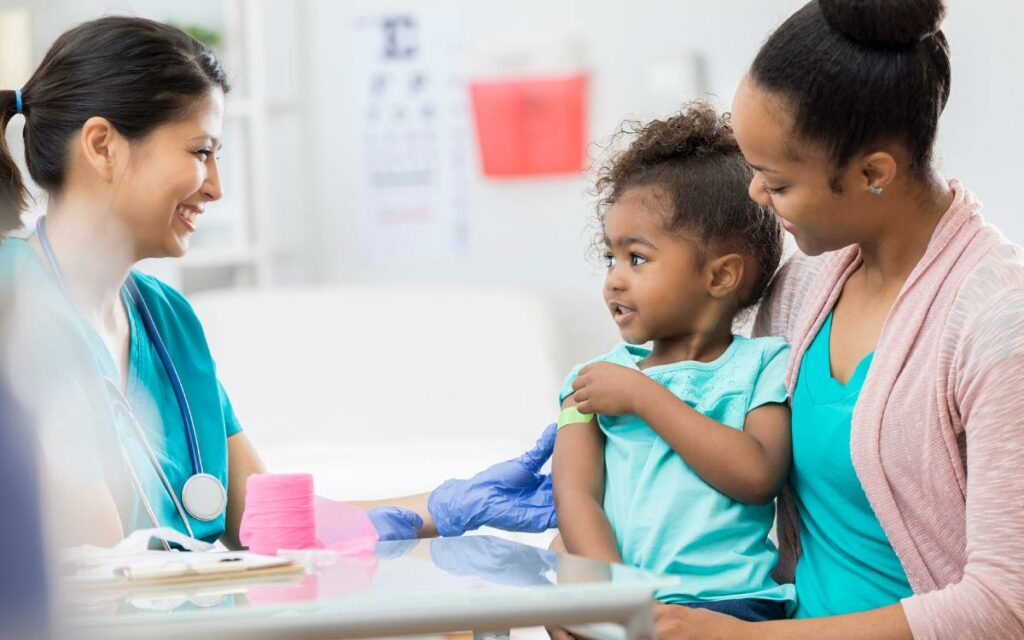 Of the over 68,000 students enrolled in schools across the region, 14 per cent currently hold incomplete immunization records. Photo credit: Blue Cross Blue Shield
With the 2023/24 school year set to start in exactly three weeks, Niagara Region Public Health (Public Health) is reminding parents and caregivers to get up to date on any missing vaccinations for their children. 
According to the latest data from Public Health, nearly 10,000 of the over 68,000 students enrolled in elementary and secondary schools across the region have an incomplete immunization record on file. 
"Keeping students up-to-date on their routine immunizations is critical to protecting the health of our community from diseases like measles, chickenpox and polio," said Public Health. 
"Unfortunately, there are more outbreaks than usual of these infections in Canada and around the world. Getting students up-to-date with their vaccinations can prevent Niagara from experiencing similar outbreaks."
In Ontario, parents are legally responsible for ensuring any children attending school are up to date on their mandatory childhood vaccinations. 
Unless they have a valid exemption, students must be immunized against diphtheria, tetanus, polio, measles, mumps, rubella, meningitis, whooping cough, and chickenpox. 
Failure to properly immunize your child and report it to public health authorities (doctors and schools don't report on parents' behalf) can lead to a school suspension of up to 20 days. 
According to Public Health, in the event of an outbreak the Region relies on complete immunization records to "quickly identify who is at risk so these students can be notified and excluded from school for their protection until the risk of infection is over."
Public Health recently mailed out 'Orders for Suspension' to families who have a student with an incomplete immunization record on file.
"Suspension from school will start Sept. 26, but families still have time to get vaccinated, update their records and avoid suspension," said local authorities.
"Public Health clinics throughout Niagara have plenty of appointments and some walk-in availability."
Since Dec. 1, 2022, over 18,000 previously out-of-date records have been updated. 
Visit the Public Health website for more information on school immunizations.