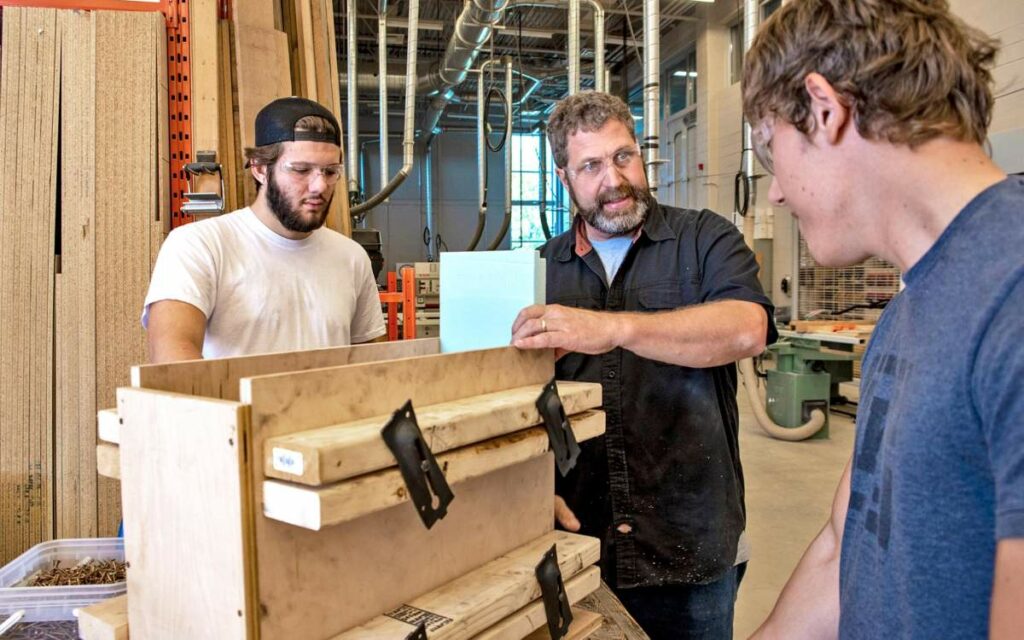 Mass retirements and more building projects means there will be tens of thousands of good-paying jobs available over the coming decade and beyond. Photo credit: Niagara College
As the demand for new infrastructure increases, technology advances at an unprecedented rate, and the baby boomers retire in droves, the need for skilled trades people is skyrocketing.
Robert Bronk serves as CEO of the Ontario Construction Secretariat.
"All three levels of government have announced numerous kinds of major projects," Bronk shared in a recent interview with The Niagara Independent. "We're talking about subway lines, civic hospitals, electric battery factories, just to name a few." 
"And going forward, when you think about the supply chains for electric cars, the growth of the mining industry in Ontario… These developments are going to be transformational for the economy."
In order to meet ambitious infrastructure development goals, BuildForce Canada projects that nearly 480,000 workers will be employed in the construction industry across Ontario by 2028. At the same time, it is anticipated that approximately 82,600 current workers in the field will have retired by 2032. This means that 118,900 new employees will need to be hired during that same period. 
To help fill the gap, Bronk believes that it's essential to effectively demonstrate the rich variety of careers that are available. 
"Young people don't understand all the different opportunities that exist in the trades, and everything is becoming so high-tech," Bronk shared. "There needs to be a fuller understanding of what a career path could look like… a lot of people think about the trades in the context of low-skilled labour, not realizing how sophisticated the construction industry, for example, truly is in this country."
"And once you gain experience as an apprentice and/or journeyman," Bronk added, "you will have the opportunity to become a supervisor, foreman, estimator, etc. and then you can start your own business, pursue leadership in a union, become a contract associate – the possibilities truly are endless."
Local industry experts like Wayne Toth believe it's important recent efforts to present the trades as a viable alternative to university continue moving forward. 
"For a long time, guidance counseling for high school students often pushed university as the ideal," Toth, automotive professor and coordinator at Niagara College, said. "That mindset is now changing, and we're seeing the trades receiving a lot more attention, which is a really positive trend." 
Toth's enthusiasm is shared by Chuck McShane, CEO at the Niagara Home Builders' Association.
"Some people are meant to go to university, and some aren't… we need to get rid of the stigma. Just because you don't go to university doesn't mean you're not smart," McShane told The Niagara Independent. 
"If you get into a trade, you'll have satisfying work, with instant gratification for the rest of your life, and you can make really good money," he added. "Not to bash guidance counselors from back then, but it's so refreshing to see school boards taking the trades seriously, again." 
The Ontario government announced in Budget 2023 that it will invest $224 million to build and upgrade skilled trades training centres around the province. Ontario Labour Minister Monte McNaughton says the funding will help address "the greatest labour shortage in a generation."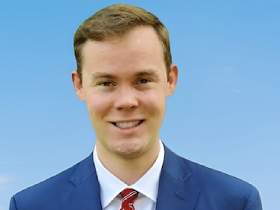 Nick Redekop completed his Honours Bachelor of Arts Degree in Labour Studies at Brock University. He has previously served in municipal and federal politics. In his free time, Nick enjoys following sports, taking part in outdoor activities, and reading biographies. Nick resides in Niagara Falls