Training camp takes place this Tuesday and Wednesday, with new owner Darren DeDobbelear excited to see the squad they can assemble. Photo credit: Twitter/Niagara IceDogs
A new era of Niagara IceDogs hockey begins this week with the opening of training camp. 
For the first time since 2007, when the franchise relocated from Mississauga, the Burke family will not be involved. 
Brantford businessman Darren DeDobbelear purchased the club this past spring, and the Ontario Hockey League (OHL) Board of Governors approved the sale in July.
DeDobbelear brought over a number of connections from his Brantford hockey clubs (Brantford 99ers and Brantford Bandits) as part of his new IceDogs hockey staff, including head coach Daniel Fitzgerald, and former IceDogs forward Andrew Fritsch.
Fitzgerald also had previous connections with the region, working with the St. Catharines Jr. B Falcons.
Goaltending coach Jason Barron, equipment manager Trevor Castonquay, video coordinator Rick Martin and locker room attendants Greg McPherson and Cam Downer are the returnees from the Niagara staff in 2021-22. 
As for the on-ice product, returning players, 2022 draftees and free-agents, all have the chance to earn a spot with this season's squad – led by team captain and third year defenceman Landon Cato.
Cato as captain was the first player announcement the new Niagara regime made. 
The goaltending duo of Josh Rosenzweig and Joey Costanzo are set to return.
Up front, the IceDogs have three of their top four leading scorers from the forward position back in Pano Fimis, Aidan Castle, and Brendan Sirizotti.
Liam Van Loon and team captain Dakota Betts both graduated from the OHL.
Both DeDobbelaer and Fitzgerald are excited to see the club they can assemble. 
"I'm looking forward to getting this going," said DeDobbelaer.
"I always look forward to seeing players come back. Many times you see a different player than the one that left. 
Can't wait.
Go Dogs."
Fitzgerald tells The Niagara Independent he's looking forward to connecting with IceDogs Nation – the fans. 
"This week has been months in the making," Niagara's new bench boss said. 
"From management to the staff to the players. I know we are all excited to get started. 
It'll also be great to have the fans there when we open camp, so this year's team can build a connection with them immediately." 
Below is the training camp roster as of Tuesday. Team White is on the left. Team Black is on the right. 
Here are the 2022 Niagara IceDogs Training Camp details: 
Tuesday, August 30
Doors open at 1:30pm
2:00pm-3:00pm: Team White Practice
3:00pm-4:00pm: Team Black Practice
4:30pm-5:30pm: Intersquad Game
Wednesday, August 31
Doors open at 8:45am
9:00am-10:30am: Intersquad Game
Doors close at 10:30am
Doors re-open at 1:15pm
1:30pm-2:30pm: Goalie Session
3:00pm-4:00pm: Team White vs Team Black
Entry will be through the Rankin Bridge and Box-Office doors only. For more information visit niagaraicedogs.net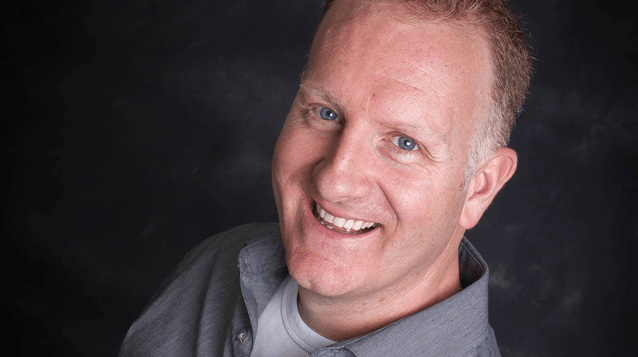 Rod Mawhood is a lifelong Niagara native who has had the pleasure of working in all three mediums – Radio, Print and TV – for over 20 years. His first announcing gig was with the then St. Catharines Stompers. Since then he's worked in radio and TV in Toronto, and currently is the announcer for the Niagara IceDogs and Niagara River Lions.
Rod also covers the Buffalo Bills for FOX Sports and the Buffalo Sabres for NBC Sports.