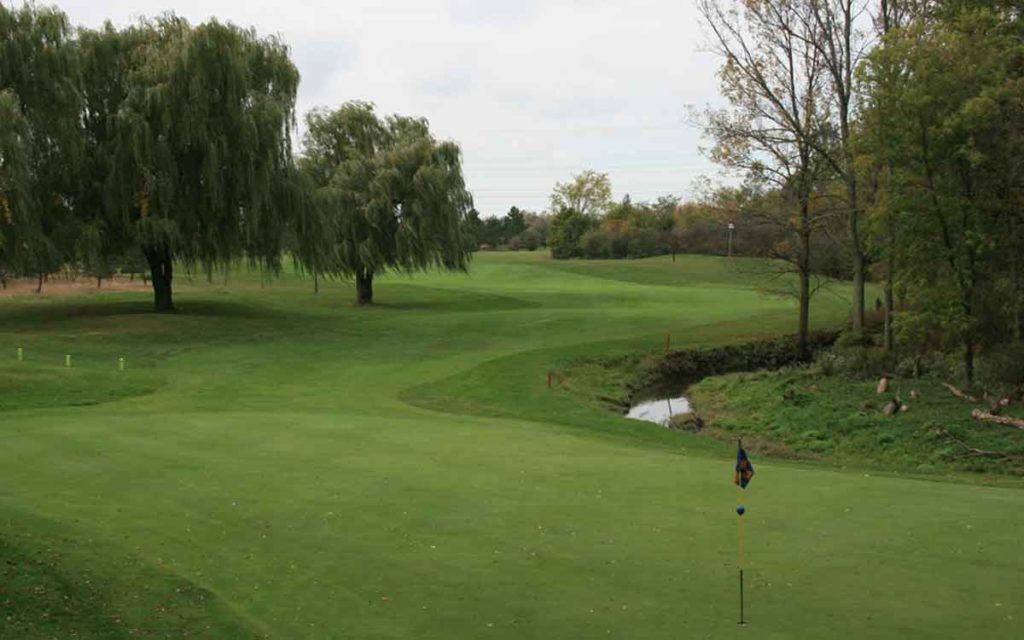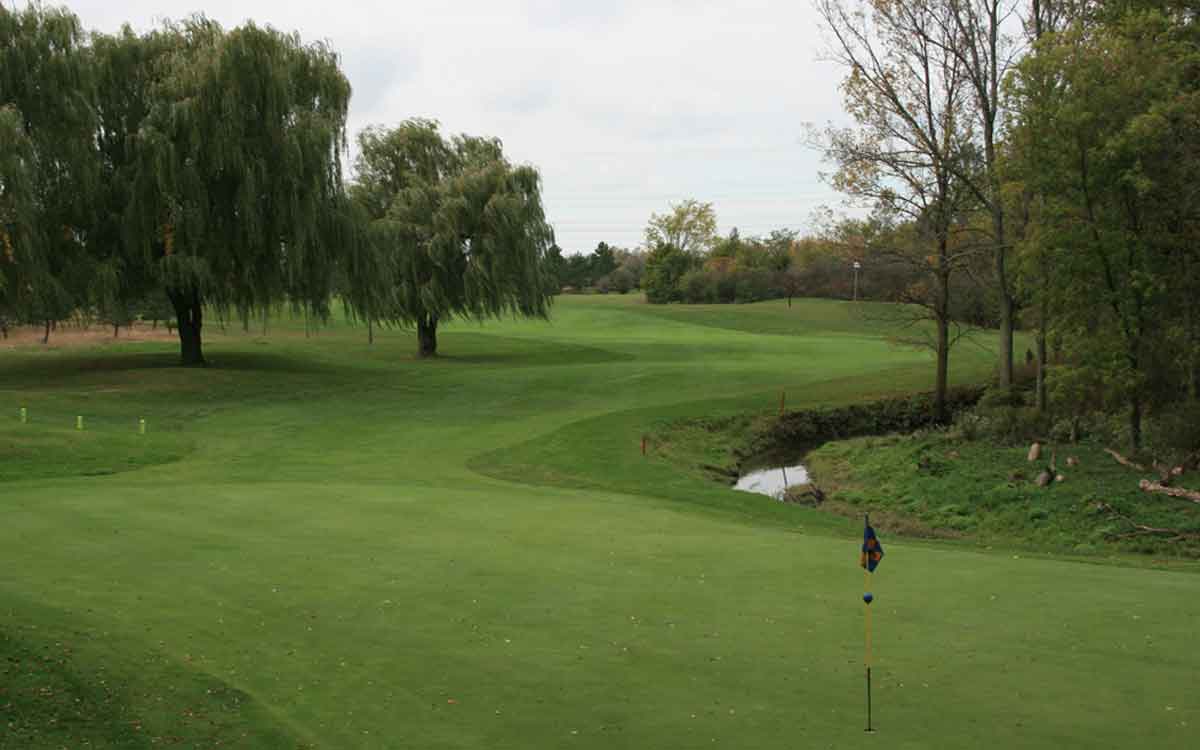 Beechwood Golf and Country Club in Niagara Falls.
It was a welcome announcement from Premier Doug Ford a couple of weeks back – 'golf courses can reopen.'
However the game of golf, or at least the normal golf course routines as most of us knew them, has changed, and will continue to do so for the foreseeable future.
The COVID-19 pandemic and social distancing means new rules for golfers across Niagara, the province and the country.
John White is the long time pro and Director of Golf at Beechwood Golf & Social House in Niagara Falls and recently joined the Niagara Sports Report on 610 CKTB.
"First of all you need a tee time," said White. "We request that you don't show up more than 20 minutes before your tee time. Everybody has to take their own cart."
"Our starters are there to make sure proper social distancing happens.Nobody can touch the flag poles. We have had the cups raised."
"The clubhouse is closed. The pro shop is open, but only one person in at a time.  All kinds of signage, we have wipes and sanitizer – we have to sanitize the carts every time they come in – so lots going on."
As for what local duffers think of the new changes, so far so good according to White.
"For the most part the golfers have been amazing," White said. "They're well aware of the situation we are in, and they're very appreciative to be out on the golf course.
No one is really asking questions, they are accepting. The golfers in general are just really well behaved."
And because golf was one of the first sports on a recreational level to reopen during coronavirus, White is seeing a lot of new faces at the course.
"Lots of new golfers, and the interest in lessons is starting to boom," explained White.  "From all reports, I've been on conference calls from out west, there's lot of new golfers. They're playing more, kids are out of school, and people really want to play the game."
Interestingly enough, Canada is home to over 2200 golf courses, ranking it second in the world in total supply according to a 2017 report from Golf Canada. That same reports suggests Canadians are passionate about the game with a participation rate of 5.7 million golfers who enjoy more than 60-million rounds annually.
Those numbers could spike with the current COVID-19 situation and lack of other sports getting the green light to resume play.
If you are hoping to hit the links as a first timer this spring or summer, White has this suggestion:
"I think they should if they could – take lessons. They should learn and play the game, and go to the range and try and attempt to it before actually going on the course to golf."
The property on which Beechwood Golf & Social House lies actually dates back to the 1800's, and played a significant role in the War of 1812.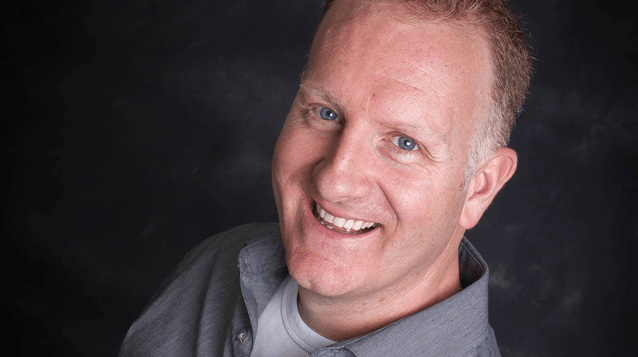 Rod Mawhood is a lifelong Niagara native who has had the pleasure of working in all three mediums – Radio, Print and TV – for over 20 years. His first announcing gig was with the then St. Catharines Stompers. Since then he's worked in radio and TV in Toronto, and currently is the announcer for the Niagara IceDogs and Niagara River Lions.
Rod also covers the Buffalo Bills for FOX Sports and the Buffalo Sabres for NBC Sports.