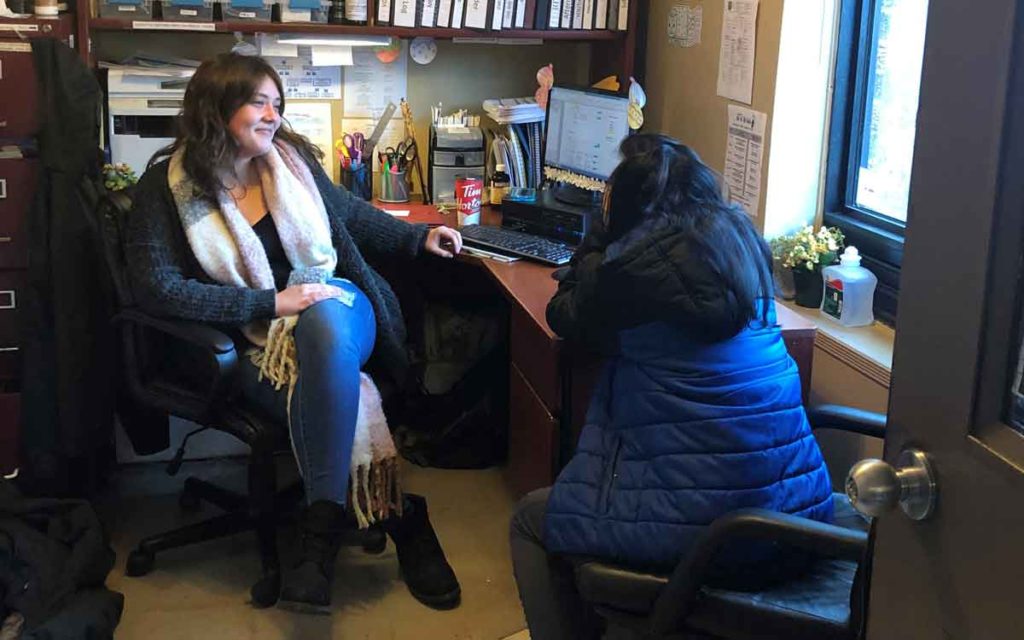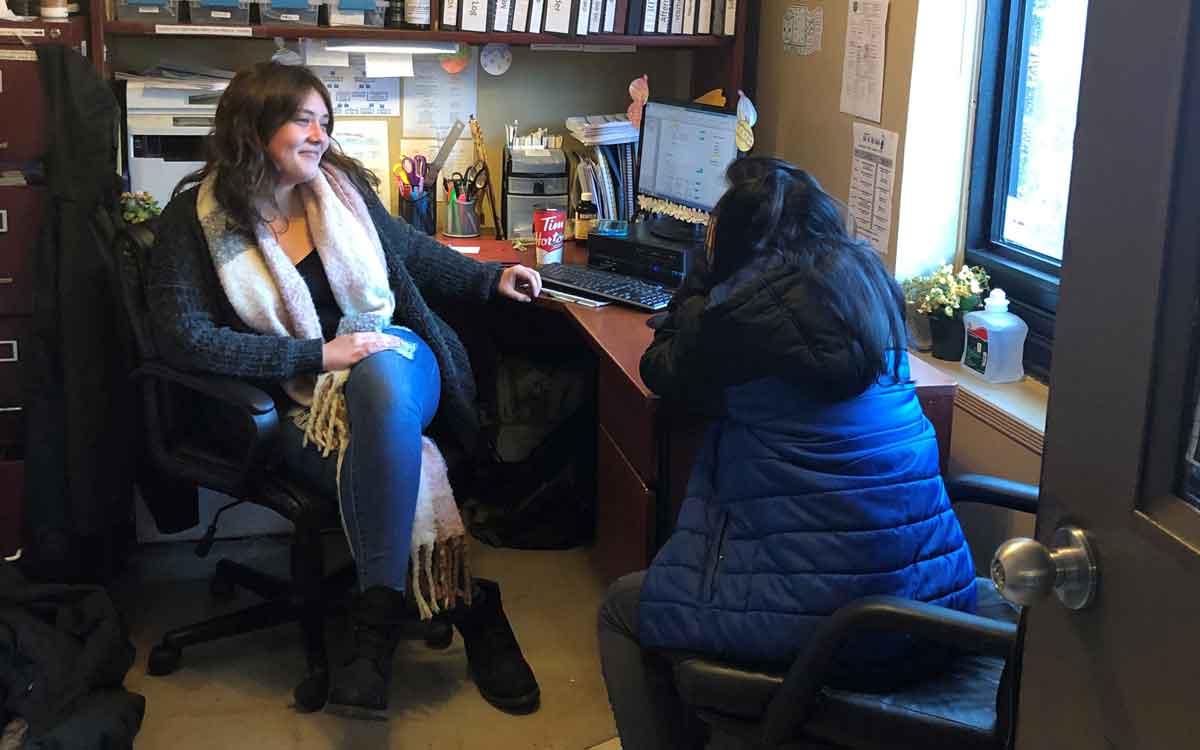 A Niagara youth speaks with a RAFT employee at the St. Catharines facility.
A new program for Niagara's youth has recently opened up at the RAFT to help prevent people aged 16 to 24 from getting into the shelter system.
Executive Director of the RAFT, Michael Lethby, said the new program is called the 'Shelter Diversion' program, and it is the program model that was determined to be the most effective in helping young people find other options before they experience homelessness.
"Shelter Diversion isn't about saying no, it's about saying what else," Lethby said. He also said that shelters are never their first solution for children. Their biggest priority is the safety of the person asking for help.
Lethby said that the program has been up and running for about a month, and the purpose of it is to help children look at other options in the community so that they can stay with friends or family members instead of being placed in the shelter.
"It's always better for you to live with family than to come into a shelter. That's the whole point of [the program]," Lethby said.
About 30 to 40 per cent of the people who access the RAFT's services use them once and stay for less than seven days, which was the incentive to pilot the new program.
"It's kind of simple fixes because if you're staying with us for less than seven days that tells me that you have another option but you just for whatever reason can't activate, you can't do that other option immediately. So it's probably more around a physical barrier than it is around more of a philosophical barrier," Lethby said.
Since 2008, the number of children accessing the shelter system in Niagara has decreased from 500 to 140.
"By using prevention we've been able to reduce access, like kids needing our shelter by more than 70 per cent over the last decade or so. However, we still have 140 kids coming into our shelter."
Lethby also mentioned that Gales, a local fuel company, is the principal funder for the new program. Other support comes from foundational and regional funding.
When asked about how St. Catharines is considered to be a "compassionate city," Lethby said it was more about having a compassionate mindset for the person needing the service.
"Keeping a compassionate focus on it tries to help protect us against getting to the point where we feel hopeless. We might not be able to solve the problem but if in our daily lives if you look at people and have some compassion for them, we can probably make things better in small amounts."
The RAFT was established in 1992 and its programs to include: a 16 bed 24/7 Hostel; Steps to Independent Living Program; Regional Transportation Program; Community based Youth Reconnection Program; and Community Development Initiatives aimed at strengthening stressed neighborhoods and empowering at-risk youth.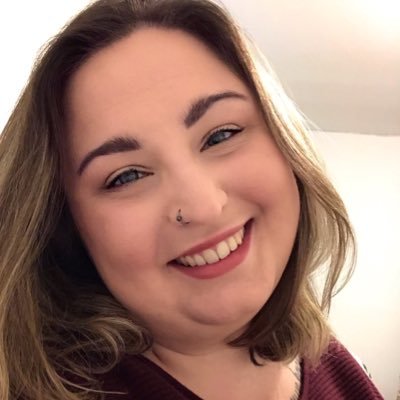 Elena De Luigi is a graduate of the Humber College Journalism program and a Niagara Independent reporter.