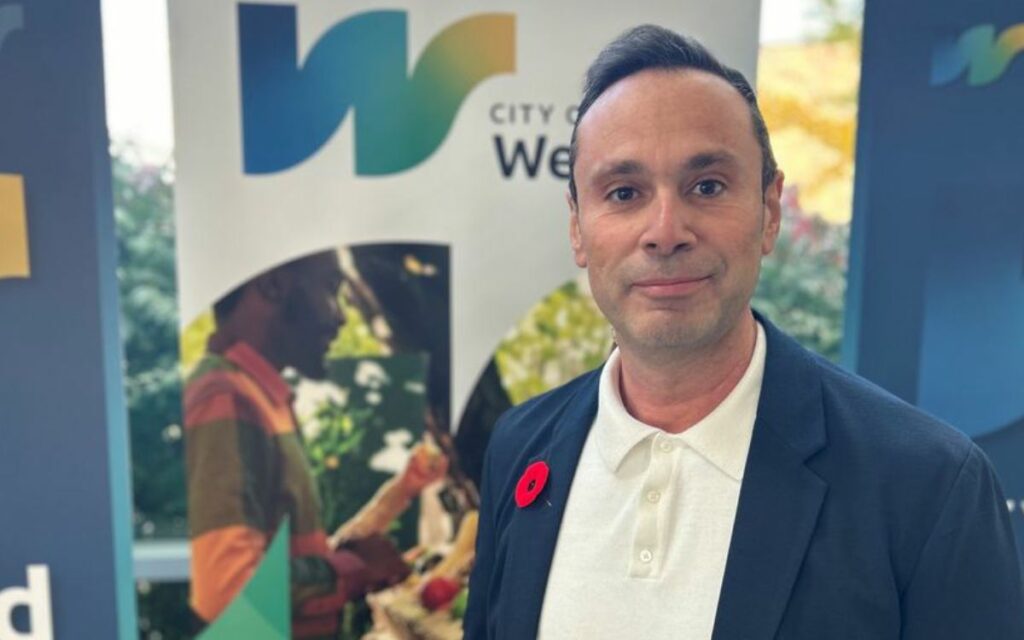 Newly Appointed Welland Chief Administrative Officer Rob Axiak outlines the vision for the city's growth and priorities following the mayor's announcement of strategic leadership change. Credit: Facebook/City of Welland
On November 1, 2023, Welland Mayor Frank Campion announced Rob Axiak as the City's next Chief Administrative Officer.
 "As the City enters a critical period where each decision can have a lasting impact on its future, no one is better suited to take the helm than Rob," Campion said. "With his unparalleled professionalism, exceptional leadership skills, and extensive experience, he is the perfect guide to navigate the City through this exciting time." 
Over the past twenty-five years, Axiak, who completed his Bachelor's degree in Parks, Recreation and Leisure at Brock University, has accumulated an extensive portfolio of experiences from serving in senior municipal leadership capacities. With roles in both the GTA and Niagara, he has worked most recently as the director of community services for the City of Welland. 
 "I am deeply honoured and humbled to be entrusted with the opportunity to serve as Welland's next CAO, and I am grateful to Mayor Campion for placing his unwavering trust in me," Axiak said. "I am eager to collaborate with Welland's Corporate Leadership Team and a committed City Council as we accomplish our goal and aspiration outlined in our strategic plan," he continued. "Together, we share a tenacious determination for municipal excellence, and I am eager to get started." 
The Niagara Independent caught up with Axiak to discuss his priorities, reflect on opportunities and challenges as well as predict the impact of the provincial government granting Strong Mayor Powers to the City of Welland. 
"The first big initiative I'm working on is definitely the budget," Axiak shared in the interview. "We need to update and advance the process in order to meet all provincial regulatory requirements," he explained. "We're working with all members of council, as well as the community, to deliver a high-quality 2024 budget." 
Following budget season, however, Axiak is eyeing many more projects that will require significant attention. "Once we get a good handle on the particulars of what the budget is going to look like, there will be a number of key things to focus on… whether it be working with developers, new businesses, etc.," he described. "The municipality is in motion, and I want to both maintain and accelerate the incredible growth we're seeing," he added. "At the same time, we want to make sure we don't lose sight of the quality of life for all our residents… we're going to facilitate growth by attracting new life, energy and investment, while also being a fiscally controlled municipality." 
Earlier this year, the Province of Ontario added Welland to the list of municipalities possessing Strong Mayor Powers. While the decision may have enhanced Welland's status as a larger provincial city, Axiak does not believe it will have an enormous impact otherwise. 
 "What (the powers) do is give the Mayor another tool in his toolbox," he explained. "In some instances, it may make it easier to move forward on things such as building projects, transit connections, etc.," he added. "However, our council already does a very good job of keeping the momentum going, and getting the big things done. "I don't think (the powers) will be a huge gamechanger."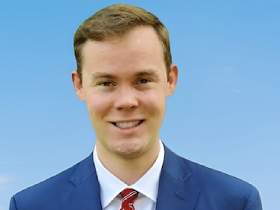 Nick Redekop completed his Honours Bachelor of Arts Degree in Labour Studies at Brock University. He has previously served in municipal and federal politics. In his free time, Nick enjoys following sports, taking part in outdoor activities, and reading biographies. Nick resides in Niagara Falls