Bills move up to select tight end Dalton Kincaid (pictured) with first round pick. Photo credit: Syracuse.com via Getty Images
Thirty-one players were selected in the first round of Thursday night's National Football League (NFL) Draft from Kansas City, Missouri's Union Station. 
Three of the first four picks were quarterbacks. 
Alabama's Bryce Young went first overall to the Carolina Panthers. The Houston Texans selected Ohio State Buckeye C.J. Stroud second overall, while former Florida Gator QB Anthony Richardson went fourth overall to the Indianapolis Colts. 
The first non-quarterback taken was edge rusher Anthony Richardson Jr. – another member of the Alabama Crimson Tide – who went third overall to the Texans.
The Buffalo Bills had the 27th overall pick, but moved up to No. 25 in a trade with the Jacksonville Jaguars, and not only took the first tight end selected in this year's draft, but also the first tight end the Bills have drafted in the first round in 30 years.
Utah's Dalton Kincaid is the newest member of the Buffalo Bills and joins Notre Dame's Tony Hunter (1983) as the only tight ends ever selected by the Bills in the first round. 
"If Dalton was not there, we would have traded back," said Buffalo General Manager Brandon Beane. "We had a good feeling that Dallas would take him (at 26), and we just really liked him and just felt he would be a great fit in our offense."
The Bills gave up their fourth-round pick, 130 overall, to switch spots with the Jaguars and land the tight end from Utah who led the FBS in receiving yards and catches per game last year despite a back injury that cut his season short after just 12 games.
Here's what NFL.com's draft analyst Daniel Jeremiah wrote about Kincaid prior to the draft:
"(Kincaid) is explosive in his release and is a smooth/fluid route runner. He gets up on the toes of defenders before snapping off his route and creating separation. He attacks the ball with his hands and can hold on after taking hard contact," Jeremiah said.
"It's not like we had to do it tonight, but we felt strongly about Dalton and his skillset, and what he can do in this offense," added Beane. 
"Any time you can add a weapon for your quarterback and your offense, you don't pass that up unless there's just someone clearly better."
Listed at 6'4″ and 246 pounds Kincaid has now been cleared by doctors as fully healthy, and joins fellow tight end Dawson Knox with the Bills.
"It's awesome. Trading up to get me goes to show that they wanted me that much more," Kincaid, a Las Vegas native, said.
Aside from meeting with Bills officials at the NFL combine in Indianapolis last month, Kincaid said his final pre-draft Zoom meeting was with Buffalo brass on Monday of this week.
"You save the best for last and I feel that's what I did," said Kincaid.
Rounding out the top-10 picks from this year. The Seattle Seahawks selected Illinois cornerback Devin Witherspoon fifth overall.
Ohio State offensive tackle Paris Johnson Jr. went sixth overall to the Arizona Cardinals. 
Texas Tech pass rusher Tyree Wilson was drafted seventh to the Las Vegas Raiders. 
Bijan Robinson, out of Texas, was the first running back taken, selected eighth overall by the Atlanta Falcons. 
Georgia defensive tackle Jalen Carter went ninth to the Philadelphia Eagles, while the Chicago Bears went with offensive tackle Darnell Wright out of Tennessee at No. 10. 
The 2023 NFL Draft continues this weekend.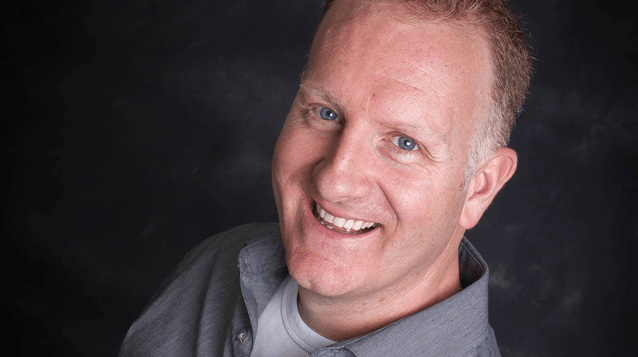 Rod Mawhood is a lifelong Niagara native who has had the pleasure of working in all three mediums – Radio, Print and TV – for over 20 years. His first announcing gig was with the then St. Catharines Stompers. Since then he's worked in radio and TV in Toronto, and currently is the announcer for the Niagara IceDogs and Niagara River Lions.
Rod also covers the Buffalo Bills for FOX Sports and the Buffalo Sabres for NBC Sports.