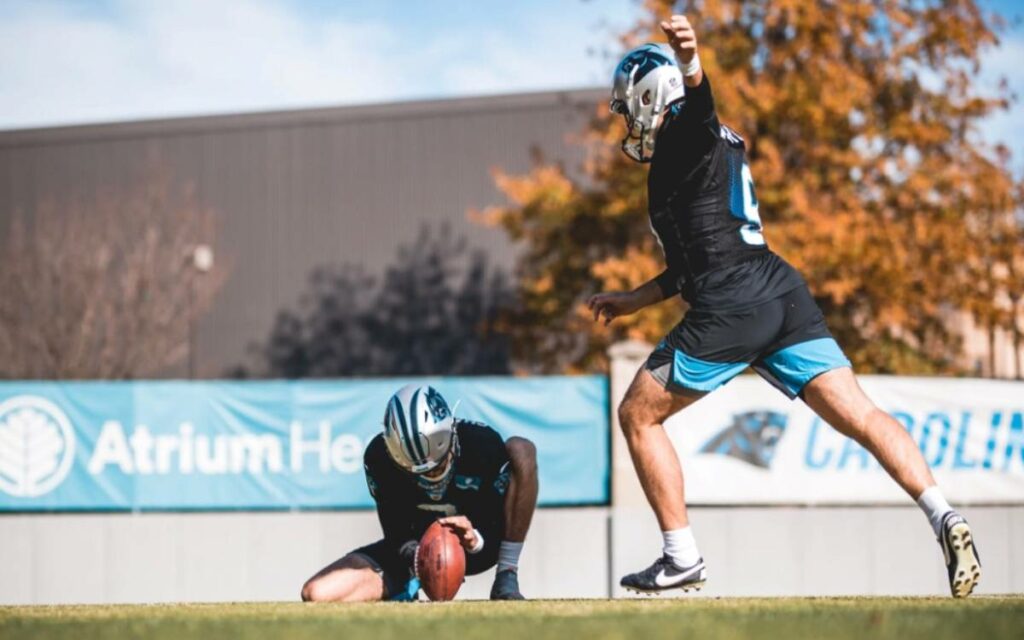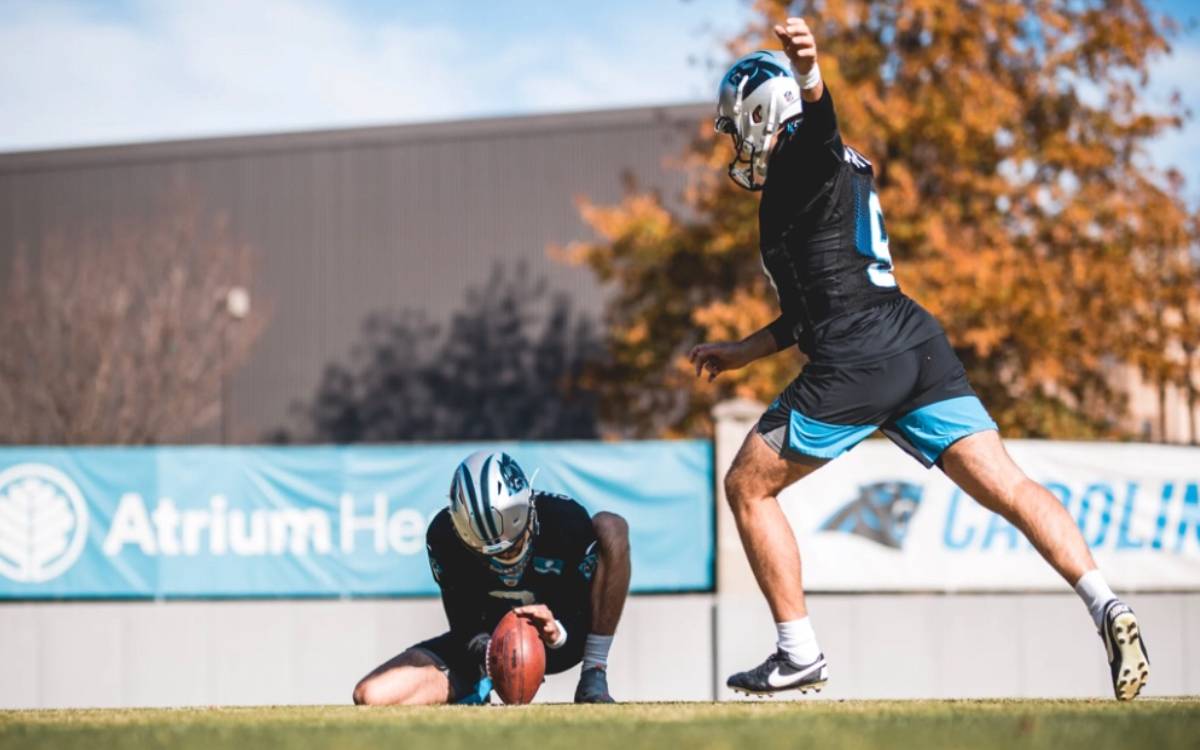 St. Catharines resident Lirim Hajrullahu was released by the Carolina Panthers due to a work visa issue.
The year 2020 will go down in history as one we'll all try and forget.
The COVID-19 pandemic and its protocols and restrictions affected many locally, nationally and internationally. Cancellations and postponements were also the norm when it came to the sports world.
"It's 2020, what else can go wrong," a joking but dejected Lirim Hajrullahu questioned.
The St. Catharines raised professional football kicker was the last cut of the Los Angeles Rams before also earning tryouts with the New York Jets and Philadelphia Eagles.
However, a workout with the Carolina Panthers last week led to a contract offer.
The former CFLer, and Grey Cup Champion with the Toronto Argonauts, was signed to the Panthers practice squad after beating out a five-year NFL veteran and a rookie kicker for the roster spot – a dream come true for the 30-year Governor Simcoe Secondary School graduate.
But Hajrullahu's NFL dream quickly turned into a nightmare over the course of a few hours on Monday.
"I went in Monday to our (Panthers) morning workout, and ran into the GM (General Manager Marty Hurney) and I just wanted to thank him for the opportunity, and that I appreciate these guys took a chance on me," explained Hajrullahu.
"He was like 'you're doing a great job, and deserve to be here.'
So a few hours later all of a sudden I get a call from the Assistant GM (General Manager) and he says the GM wants to meet with you for a minute.
The way these things work, they don't call you to give you a raise, I knew something was up," Hajrullahu went on to say.
"So I went in, and he (Hurney) told me what he thought of me, and said I deserved to be here, but for some reason your (work) visa from the Rams doesn't transfer from team to team."
Hajrullah would have to apply for a new work visa but that would take a minimum of two weeks, and the Panthers couldn't hold a roster spot for him over the final few weeks of their regular season.
He was released just days after signing his first NFL contract from the fourth team he had tried out for.
Some would say enough is enough – that's it – but not Lirim Hajrullahu
You see Hajrullahu was born in Kosovo and fled to Canada when he was just eight years old on a refugee flight to escape war, so being released from an NFL team is a small bump in the road.
The good news, the Panthers have guaranteed Hajrullahu a chance to resign with the club in 2021.
The NFL is where the now proud Canadian feels he belongs.
"I want to play against the Justin Tucker's (most accurate kicker in NFL history) of the NFL. I want to compare myself against them, I want to compete against those best guys – I know I can."
Hajrullahu wanted to wish his family and friends here in Niagara a happy and healthy holiday season, and offered this regarding 2020 and brighter days ahead:
"I know this has been a tough year for everybody, but this has taught us all how much we can persevere. Just stay patient, keep our heads down and keep working hard, and we can achieve what we want to achieve."
Patience and perseverance. Two words we could all use and remember heading into the New Year, and certainly help us in forgetting about 2020.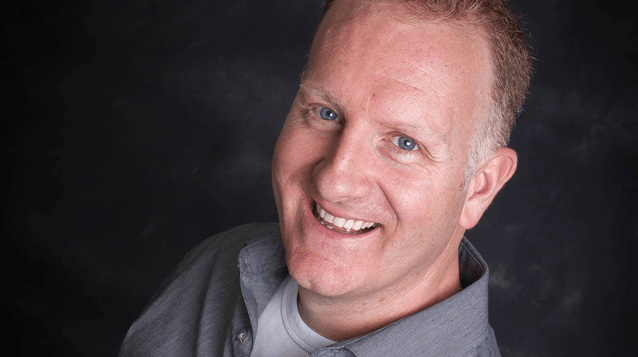 Rod Mawhood is a lifelong Niagara native who has had the pleasure of working in all three mediums – Radio, Print and TV – for over 20 years. His first announcing gig was with the then St. Catharines Stompers. Since then he's worked in radio and TV in Toronto, and currently is the announcer for the Niagara IceDogs and Niagara River Lions.
Rod also covers the Buffalo Bills for FOX Sports and the Buffalo Sabres for NBC Sports.