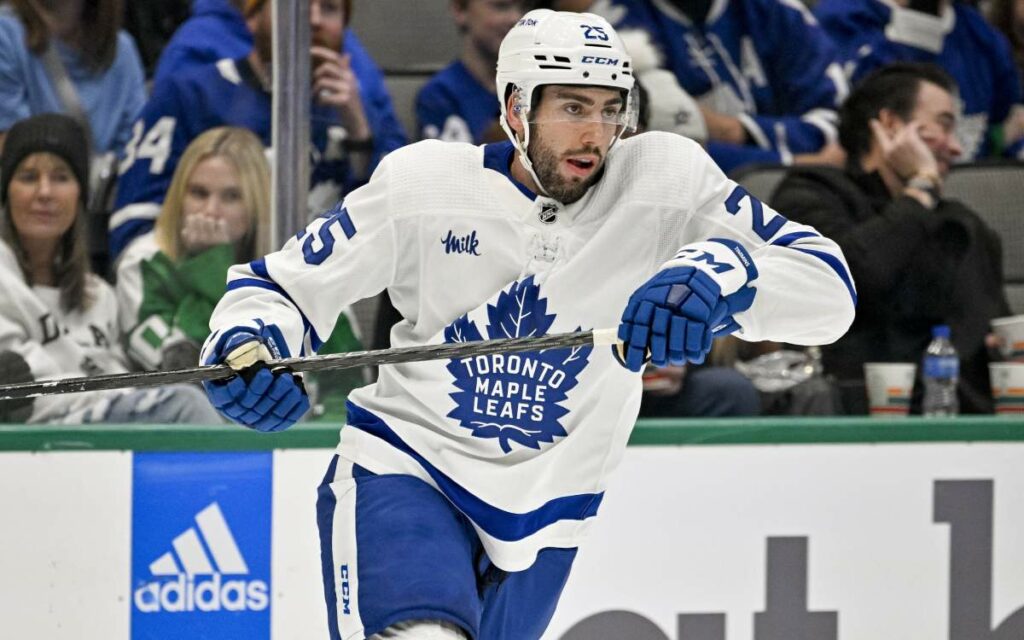 Thorold's Conor Timmins talks joining the Toronto Maple Leafs. Photo credit: USA TODAY Sports/Jerome Miron
With the National Hockey League (NHL) All-Star break officially upon us, it's time to check in on the two closest teams to us here in Niagara.
The Toronto Maple Leafs are sitting in a very comfortable third place overall in the Eastern Conference Standings with a (31-13-8) record.
The Maple Leafs certainly still have question marks as the unofficial second half of the season begins next week, but more on the blue and white in just a moment.
As for the Buffalo Sabres, who feature thousands of season ticket holders from the region, their improved play of late has many predicting the post-season is a good possibility rather than a pipe dream. 
The Sabres sit in ninth place in the East at (26-20-4) on the campaign, just one point back of Pittsburgh for the eighth and final playoff spot. 
As for Niagara connections on each team, Welland's Matt Ellis is an assistant coach in Buffalo, while the injured Mac Hollowell (Niagara Falls – currently recovering from knee surgery) and Conor Timmins (Thorold) patrol the blue line for Toronto. 
Timmins is the newest member of the Maple Leafs, coming over in a trade from Arizona in late November. 
After battling injuries, including a concussion and a knee injury that eventually led to surgery, Timmins is finally feeling healthy and glad that his former general manager from the OHL Sault Ste. Marie Greyhounds – current Leafs GM Kyle Dubas – acquired him from the Coyotes. 
"That meant a lot, obviously I grew up rooting for the Leafs, and I had that connection with Kyle drafting me in the Soo," said the 24-year old who played for both the junior B Thorold Blackhawks and St. Catharines Falcons before landing in Sault Ste. Marie.
"To be brought into a franchise that I grew up rooting for, and that has a historic past was definitely really special for me.
I was just really excited. I knew how they liked to play when they were in the Soo, and I've watched a lot of Leafs games so I knew they kind of kept that similar system, it really fit my game well, so I knew it was going to be a good fit."
Timmins has a very respectable one goal and 11 assists in 20 games with the blue and white this season.
His career totals are one goal and 18 helpers in 59 games. 
"I haven't played a lot over the last couple of years, my goal is to gain that consistency, and keep getting better each day and that's something I've been striving towards."
Timmins admits veteran blueliner Mark Giordano has taken him under his wing since his arrival in Toronto, and that it was another Maple Leafs defenceman from the past that stands out the most when he thinks of the Leafs growing up. 
"Tomas Kaberle," Timmins said with a smile in his voice. 
"I was a big fan of how he passed the puck, and ran the powerplay, and he just always stuck out in my mind from when I was a kid."
And I'm sure many youngsters across Niagara are one day hoping they can emulate Conor Timmins as he did Kaberle.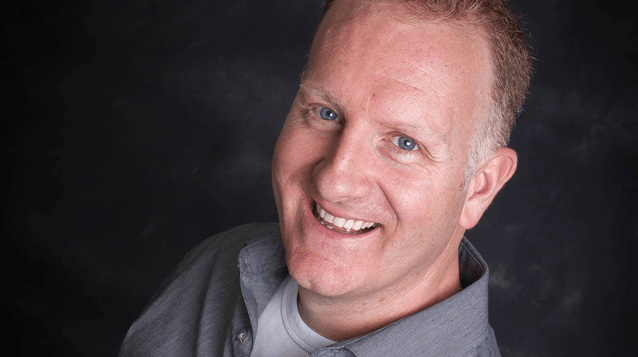 Rod Mawhood is a lifelong Niagara native who has had the pleasure of working in all three mediums – Radio, Print and TV – for over 20 years. His first announcing gig was with the then St. Catharines Stompers. Since then he's worked in radio and TV in Toronto, and currently is the announcer for the Niagara IceDogs and Niagara River Lions.
Rod also covers the Buffalo Bills for FOX Sports and the Buffalo Sabres for NBC Sports.