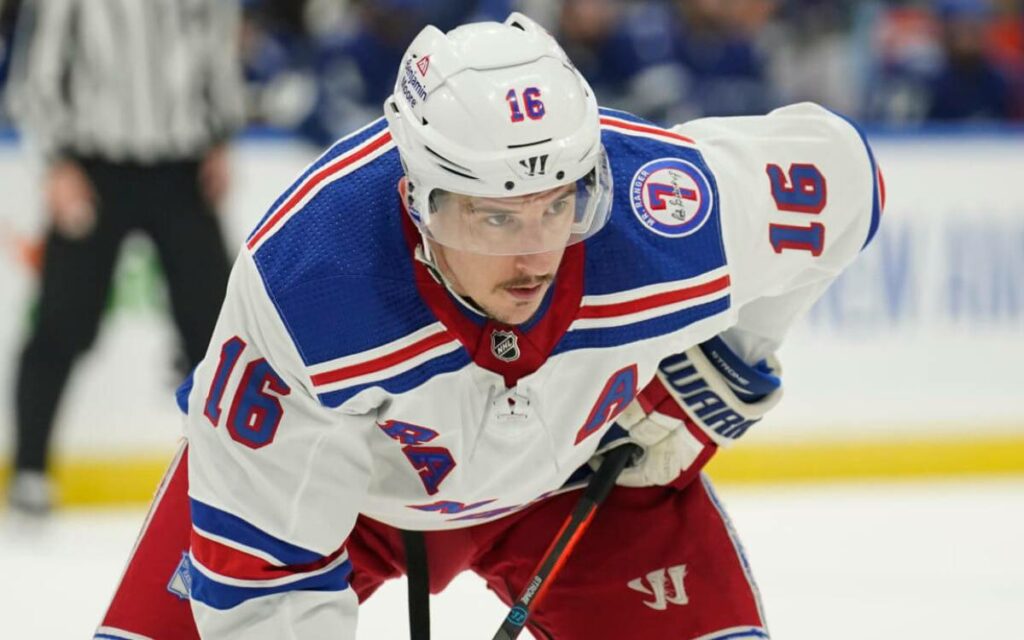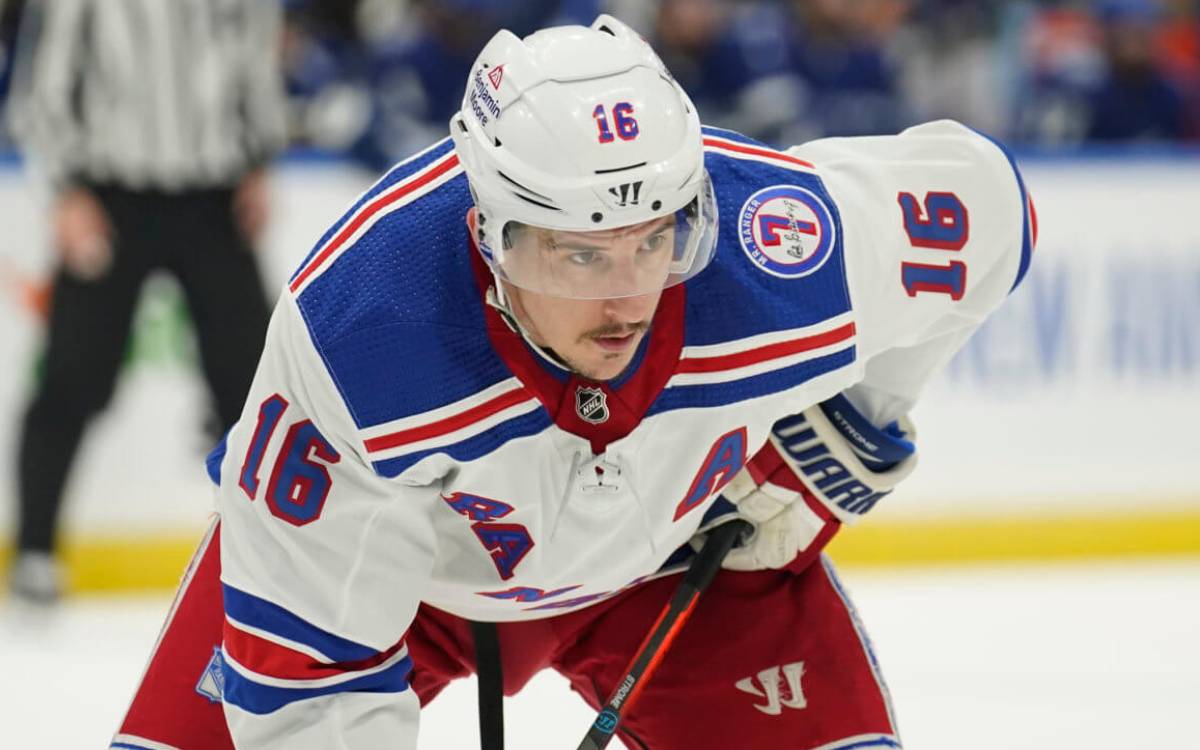 In a few early moves, Johnny Gaudreau departs Calgary for Columbus, while former Niagara IceDogs captain Ryan Strome (pictured) signs a five-year, $25 million deal with Anaheim Ducks. Photo credit: AP/Chris O'Meara
If you're a fan of the Calgary Flames you may want to stop reading now.
NHL free agency opened on Wednesday, and the biggest name available turned down Cowtown, and more money, for the Columbus Blue Jackets. 
Tuesday, Johnny Gaudreau informed Flames brass that he would be testing the free-agent waters. 
Less than 24 hours later Gaudreau had signed on the dotted line in Columbus for seven years and $68.25 million, and reportedly turned down $80 million from the Flames.
Gaudreau was the biggest fish in the free-agent pond. 
One local note saw former Niagara IceDogs captain Ryan Strome sign with the Anaheim Ducks for five years and $25 million. 
Strome, who tallied 21 goals and 54 points with the New York Rangers last season, had this to say when contacted by The Niagara Independent:
"Can't wait to be a duck," Strome said. "I see a lot of similarities with the timelines of the Ducks, and what it was like when I got to New York. 
Looking forward to living in SoCal (Southern California) and trying to build towards a Stanley Cup."
Strome says testing free agency was a learning experience. 
"The money is nice, but the process can be stressful," the 29-year-old said.
"Happy I got to experience as a player and take the lessons into whatever comes down the road."
Strome's younger brother Dylan, who played the last four seasons with Chicago, is also a coveted free-agent. 
Here's a breakdown of the main addition and story lines for each Canadian team as free agency opened in the NHL:
Toronto Maple Leafs: (G) Ilya Samsonov signs a one-year, $1.8-million AAV deal
Samsanov will fight for the number one job with another newly acquired Leafs netminder in former Ottawa Senator, and Stanley Cup Champion with the Pittsburgh Penguins, Matt Murray.
Ottawa Senators: (RW) Claude Giroux signs a three-year, $6.5-million AAV deal
The Senators may have had the best off-season in the NHL. After acquiring Alex DeBrincat in a draft day deal with Chicago, and now adding Giroux – Ottawa continues to climb the Eastern Conference hierarchy. 
Montreal Canadiens: (RW) Juraj Slafkovsky (2022 1st overall pick) signs a three-year entry-level contract
The debate continues on whether Slafkovsky was worthy of a first overall pick. Only time will tell.
Winnipeg Jets: (G) David Rittich signs a one-year $900 thousand AAV deal
Not a big name, but the Jets have their back up for Connor Hellebuyck. 
Edmonton Oilers: (G) Jack Campbell signs a five-year, $5 million AAV deal
The Maple Leafs couldn't afford him, but the Oilers could!
Calgary Flames: (D) Nikita Zadorov (re)signs a two-year, $3.75-million AAV deal
The Gaudreau loss stings, and could have a trickledown effect in the future. Zadorov is a tough-nosed big blue-liner that fits the Darryl Sutter style in Calgary.
Vancouver Canucks: (LW) Ilya Mikheyev signs a four-year, $4.75-million AAV deal
Another Leafs loss is another Canadian team's win.
The next two big names in NHL free agency that are still available, as of Thursday afternoon, are Stanley Cup winner Nazem Kadri of the Colorado Avalanche, and Dallas Stars defenseman John Klingberg.
The puck drops on the 2022-23 NHL season on October 7.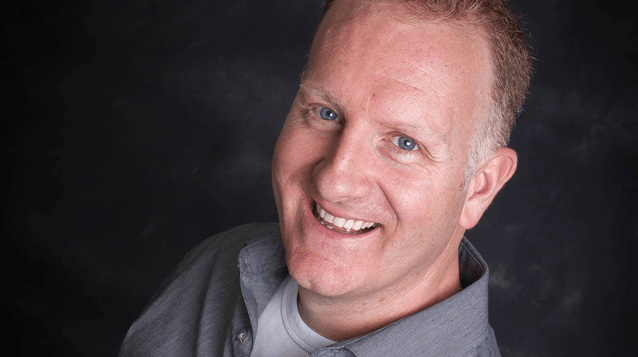 Rod Mawhood is a lifelong Niagara native who has had the pleasure of working in all three mediums – Radio, Print and TV – for over 20 years. His first announcing gig was with the then St. Catharines Stompers. Since then he's worked in radio and TV in Toronto, and currently is the announcer for the Niagara IceDogs and Niagara River Lions.
Rod also covers the Buffalo Bills for FOX Sports and the Buffalo Sabres for NBC Sports.