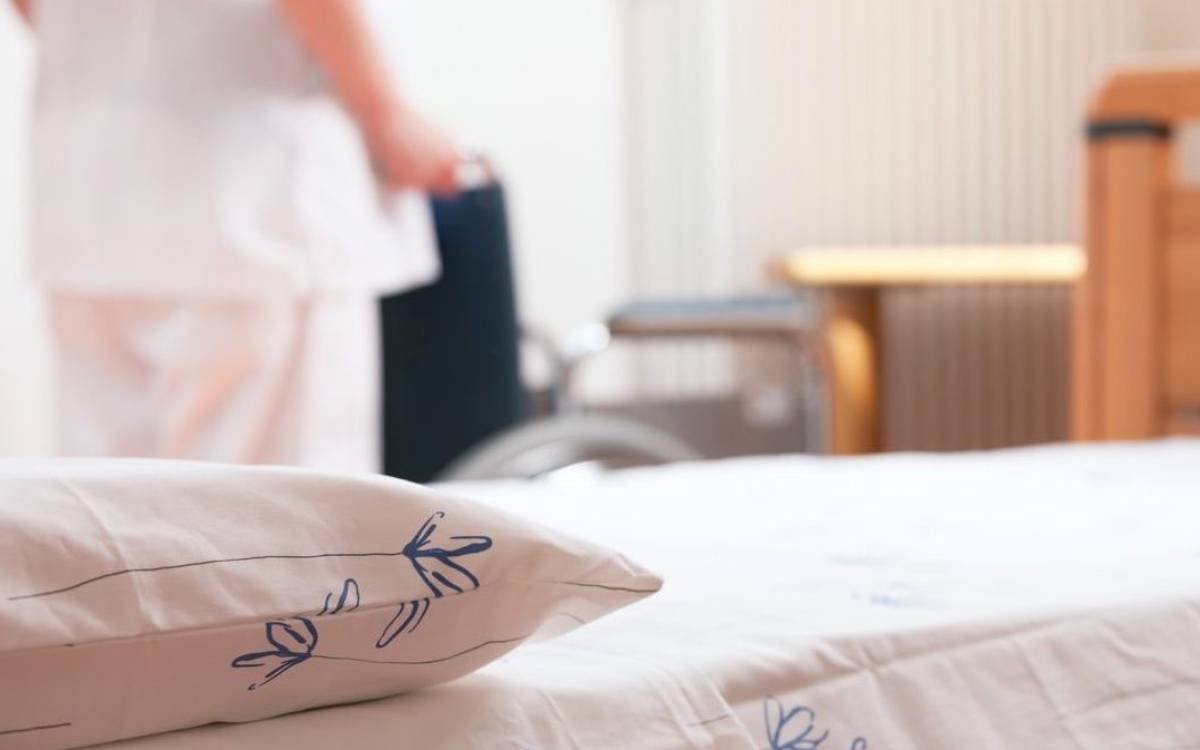 Construction on the various projects will commence over the next few years.
In a virtual press conference Thursday morning, Minister of Long-Term Care Paul Calandra announced that the provincial government is adding 329 new long-term care beds and upgrading an additional 543 at five LTC locations around the Niagara Region.
The commitment is part of the Ontario government's goal to build and upgrade nearly 60,000 LTC beds in the province by 2028. 
In addition to the Niagara allocation, the province also announced a new 160-bed long-term care home in neighbouring Hamilton. 
"Our government has a plan to fix long-term care and a key part of that plan is building modern, safe, and comfortable homes for our seniors," said Minister Calandra.
"When these six homes in Niagara and Hamilton are completed, 1,032 residents will have a new place to call home, near their family and friends."
The Niagara allocation and construction plans are as follows: 
28 new and 68 redeveloped long-term care beds allocated to Crescent Park Lodge. A modern, new 96-bed home will be built in Fort Erie to replace the existing 68-bed home. Construction is expected to start by spring 2023.

91 new and 101 redeveloped beds allocated to West Park Health Center, currently a 101-bed home in St. Catharines which will be moving to Niagara Falls. The project will create a brand new 192-bed home. Construction is expected to start by fall 2022.  

100 new and 124 redeveloped beds allocated to Niagara Long Term-Care Residence. A new 224-bed home will be built in Niagara-on-the Lake to replace the existing 124-bed home. Construction is expected to start by winter 2024.  

104 new long-term care beds allocated to Extendicare St. Catharines. This represents a further 128-bed allocation on top of a previous allocation of 152 upgraded beds and will result in a new 256-bed home being built to replace the existing 152-bed home. Construction is expected to start by spring 2023.  

6 new and 250 redeveloped beds allocated to Garden City Manor in St. Catharines. A new 256-bed home will be built on the current Garden City Manor site. The home currently has 200 beds. The remaining 50 beds to be redeveloped are being transferred from Kilean Lodge in Grimsby, which will be closed after completion of the new Garden City Manor. Construction on the new home is expected to start by late fall 2023.
On Thursday, the province also announced $31.2 million in immediate assistance for long-term care homes in Niagara to increase staffing levels. 
The funding is part of the province's plan to provide up to $673 million this year to long-term care homes across Ontario, ensuring residents receive – on average – four hours of direct care per day by 2024-25.
"This funding will allow homes in our community to hire and retain more staff so they can provide more care to residents, every day," said MPP for Niagara West Sam Oosterhoff.
"This is part of our government's plan to hire thousands of new staff over the next four years to ensure those living in long-term care get the high-quality care they need and deserve."
As of today, Ontario now has 25,345 new and 21,601 upgraded beds in the development pipeline – which means more than 84 per cent of the 30,000 net new beds promised by the province are in the planning, construction, and opening stages of the development process.