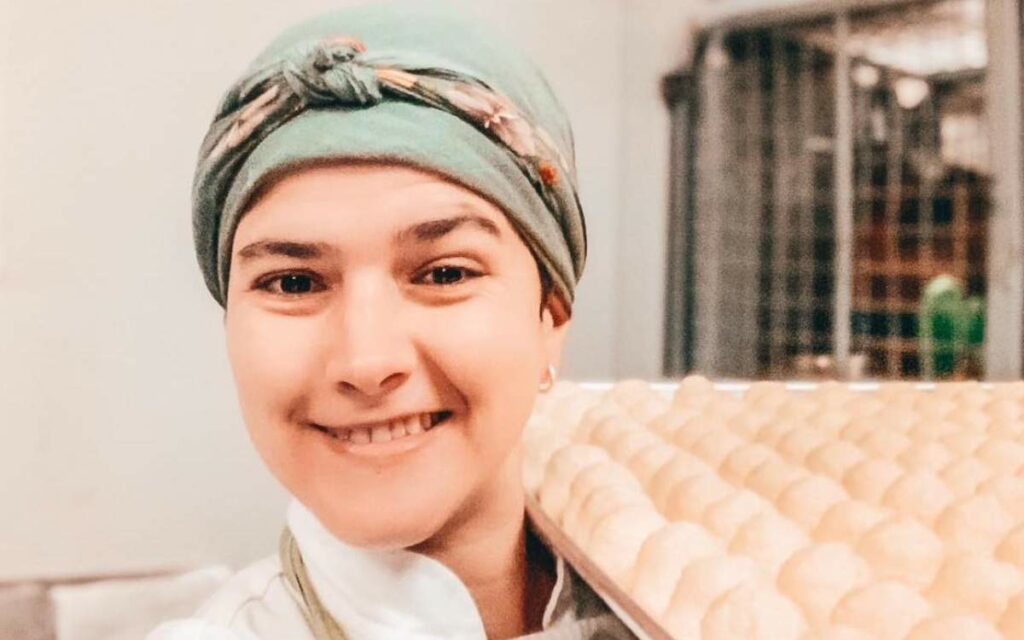 Paz Bakery makes Brazilian-inspired cheese buns with local ingredients. Pictured is co-founder Paloma Lara. Photo credit: Facebook/Paz Bakery 
If the last few years have taught us anything, it's that global supply chains are fragile creatures, and the more we make at home the better. 
Homegrown products don't only provide security in uncertain times, they also create local jobs and positively contribute to GDP year-round. 
That's why the non-profit business association Canadian Manufacturers and Exporters (CME) decided to start celebrating businesses that keep production in-province. 
Now in its second year, CME's 'Ontario Made Awards' is a celebration of all things manufactured and sold by Ontarians for Ontarians. 
"CME's Ontario Made initiative enables Ontario manufacturers and retailers to showcase and promote Ontario-made products. As a result, they increase local market sales, meet customers' needs, and help grow the economy which feeds money back into services all of us rely on, such as schools, roads, and health care," CME president and CEO Dennis Darby said in a recent statement announcing the start of voting for the 2022-23 awards. 
Last week, CME released the list of nominees for this year's awards.
A total of 20 Ontario establishments across four categories made the cut – including one Niagara-based business. 
Nominated in the Consumer Awareness category, which recognizes an Ontario manufacturer that has integrated the Ontario Made logo into their business to further increase the sale and awareness of locally made products among consumers, Paz Bakery makes small-batch gluten-free cheese buns, or 'Cheese Dots', using local ingredients. 
The business was co-founded in 2018 by husband-and-wife team Andrew Hoto and Paloma Lara. Lara is a native of Brazil and based Paz's gooey-centred buns on the Brazilian cheese bread pao de queijo, ubiquitous across her South American country of origin.
Though Paz doesn't maintain a brick-and-mortar storefront, its Niagara-made products are available for purchase online and at select markets and restaurant locations around the province. 
Locals can find Paz's delicious dots at 10 spots across the region, including Niagara-on-the-Lake's The Grove, Niagara Falls' Small Scale Farms, and Antipastos in St. Catharines. 
You can check out all the nominees and vote for Paz Bakery by following the link here. Voting remains open until Jan. 8, 2023. Each time you vote, you are entered to win one of five $200 gift cards to a registered Ontario Made manufacturer of your choice.
The companies that receive the most votes in each category will advance to the final round of judging.
Winners will be announced at a virtual ceremony on Feb. 23, 2023.