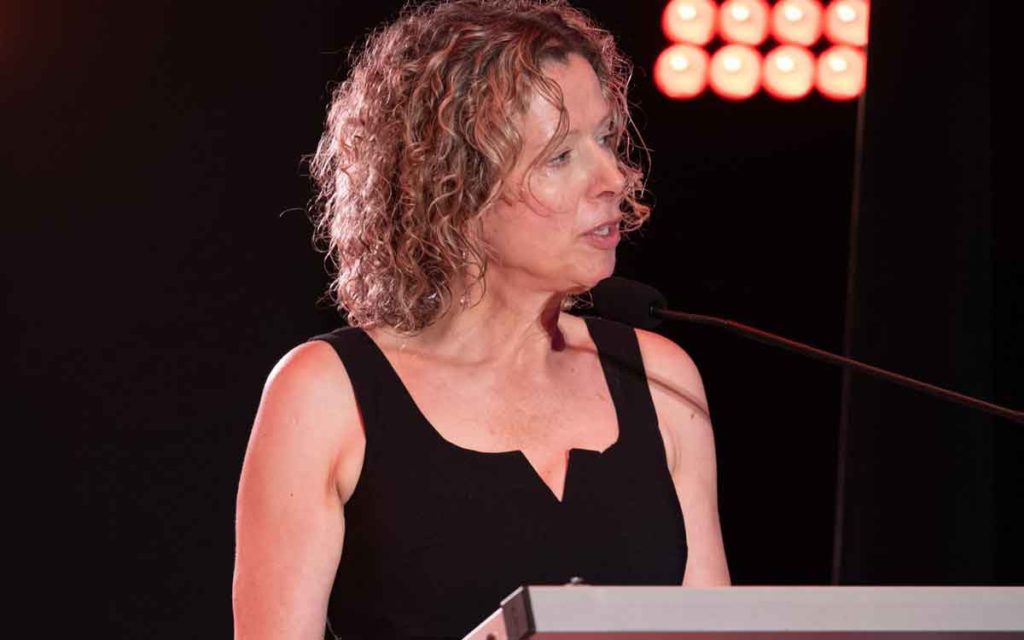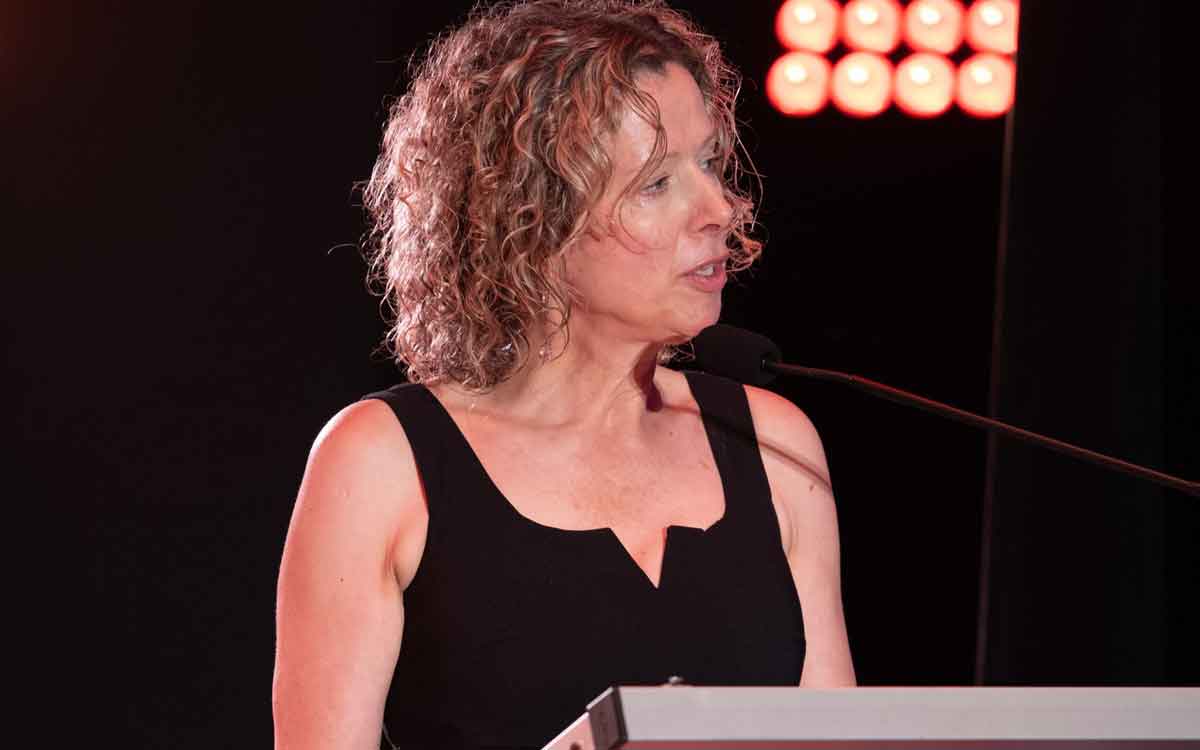 Mishka Balsom, President & CEO of the Greater Niagara Chamber of Commerce at the 2018 Niagara Business Achievement Awards.
Some very familiar names will be honoured at this year's edition of the 16th Annual Niagara Business Achievement Awards put on by the Greater Niagara Chamber of Commerce.
There are a number of successful small and medium sized businesses from a wide variety of sectors deservingly up for awards in a various categories.
"This year's finalists represent the great depth and variety of businesses that are proud to call Niagara their home," said Mishka Balsom, President & CEO of the Greater Niagara Chamber of Commerce. "It is a pleasure to be able to recognize these incredible businesses through this annual awards ceremony, and it is important that we celebrate the many contributions that they make in our community."
In addition to the number of businesses being nominated, several of Niagara's business leaders will receive special recognition. From wine to real estate and from construction to groceries, these three individuals and one family are household names to many in this region not only for the success they've had on a business front but also for their commitment to their communities.
The instantly recognizable pink real estate signs can be spotted from one neighbourhood to the next. Since starting her business in 1988 Sally McGarr has risen to the top of the real estate industry in Niagara with the company that bears her name. McGarr will be honoured Thursday evening with the Lifetime Achievement Award recognizing her business success and community leadership.
McGarr said she is, "surprised, honoured and humbled" to receive the award. She said receiving it's fitting she's receiving a lifetime achievement award because, "it's felt like a lifetime achieving it," McGarr said with a laugh. But she's not looking to slow down anytime soon.
When asked if there was any one person she credits for being a mentor early on her career she mentions local businessman Rainer Hummel. "He encouraged me to start my own real estate business and was very supportive. There are just those people in your life who are always there," she said.
Co-Founder of Cave Spring Cellars, Len Pennachetti, will receive the Builder of the Year honours. Pennachetti has worked tirelessly for decades to not only grow his wine business but also the community in which he works and lives. A champion for Niagara tourism, particularly in Twenty Valley region of Niagara, Penachetti built most of Jordan Village including the renowned Inn on the Twenty which he recently sold. He still runs Cave Spring Cellars Under, one of Canada's most esteemed wineries, best known domestically and internationally for its signature Rieslings.
Roy Timms, owner of Timbro Design/Build Contractors, is the 2019 recipient of the Civic Appreciation Award for demonstrating an outstanding commitment to helping build a stronger, more prosperous and vibrant community. The company dates back to the early 1900s. With decades of family experience in designing and building projects, Roy Timms and his brother formed Timbro in 1974. Roy has been recognized by both the Ontario General Contractors Association and the Professional Engineers of Ontario (Niagara Chapter) for professional ethics, community and industry involvement.
Rounding out the list of business leaders being recognized for years of great business leadership as well as community involvement is not an individual but a family. The Commisso family, of Commisso's Fresh Foods, will receive the Community Leadership Award.  This award recognizes an individual(s) whose leadership has made a significant impact in the community. At one time the Commisso's operated a total of 16 grocery stores in Niagara and Hamilton.  Frank, Tony and Rocco Commisso were the founders of the grocery store chain that had a massive presence throughout the region between 1962 and 2004. After a brief hiatus a new Commisso's was launched in Niagara Falls in 2010.
The Niagara Business Achievements Awards will be held this Thursday at the Holiday Inn & Suites Parkway Conference Centre.
Here is a full list of nominees and special award winners:
Young Professional Award
Sponsored by Bell
Elizabeth McIntiee (Sweetie Pies Bakery Ltd.)
· Michael Farkas (G3 Designs Photography)
·    Mallory Anonello (Niagara Casinos)
·    Chris Jarvis (I Challenge Diabetes)
Technology & Innovation Award
Sponsored by Innovate Niagara
Environmental Leadership Award
Sponsored by Niagara Casinos
Thorold Auto Parts & Recyclers
· Walker Environmental
·    Small Scale Farms
Excellence in Tourism Award
The Foster Festival
· Great Wolf Lodge
·    TD Niagara Jazz Festival
Excellence in Business:
Not for Profit
Sponsored by Performance Auto Group
Pathstone Foundation
· Education Foundation of Niagara
·    Lincoln County Humane Society
Excellence in Business:
Up to 10 Employees
Bloom & Co. Curated Living
· The INSIDE View
·    Second Dance
Excellence in Business:
11—50 employees
G.T.G. Engineering Canada Inc.
· HUB International Ontario Ltd.
·    Stevensville Garden Gallery
·    Hughes & Co. Inc.
Excellence in Business:
51 employees or more
Sitel Group
· The Meridian Centre
·        Haver & Boecker Canada
Excellence in Manufacturing
Sponsored by Niagara Region
Airbus Helicopters Canada Ltd.
· Criveller Group
·        International Sew-Right Co.
Outstanding New Business Award
Sponsored by Niagara College Canada
Canvas Engineering Ltd.
· Falls Barber Shop
·    Osborne Law Group
·    Niagara Canine Conditioning Centre, Inc.
Excellence in Agribusiness, Farming and Rural Achievements
Sponsored by Niagara Peninsula Energy Inc.
Up Cannabis Inc.
· Stokes Seeds
·    Vineland Estates Winery
Business of the Year
Sponsored by Meridian Credit Union
Brian Cullen Motors
· The Niagara Ice Dogs
·        Niagara Oast House Brewers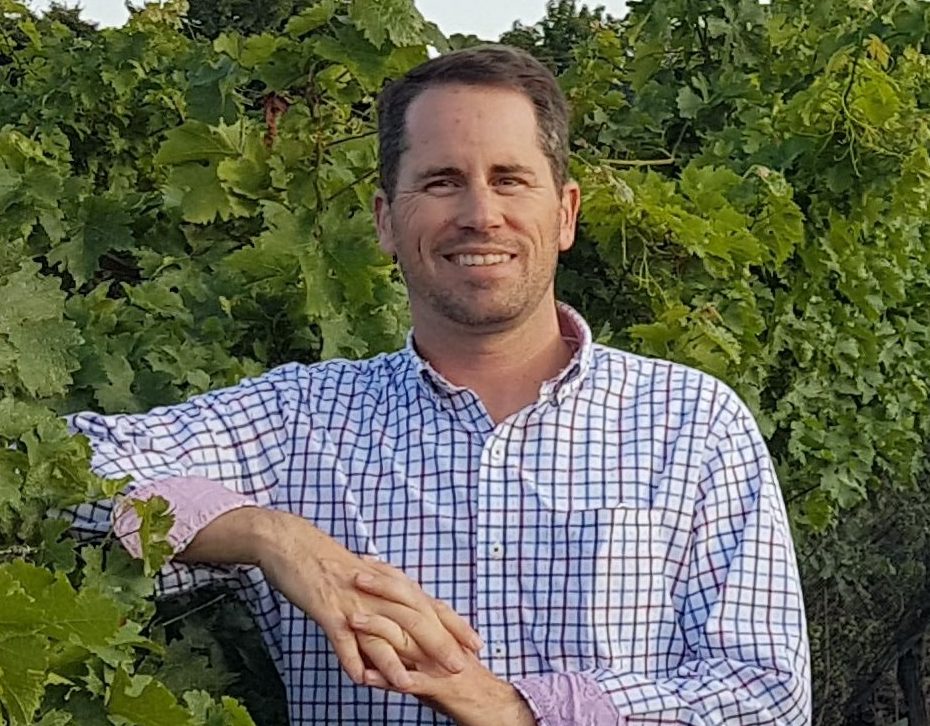 Kevin has spent over two decades as a public relations professional in a variety of sectors including professional sports, the arts, industry and healthcare.  After tiring of the daily commute to Toronto he returned to Niagara and launched The Niagara Independent, an on-line news sources published twice weekly.
He is a graduate of Brock University, Niagara College and the Richard Ivey School of Business. He was named one of Niagara's 40 Under Forty in 2005.
Kevin is most proud of his twin daughters. He is also a triathlete and four-time Ironman finisher.