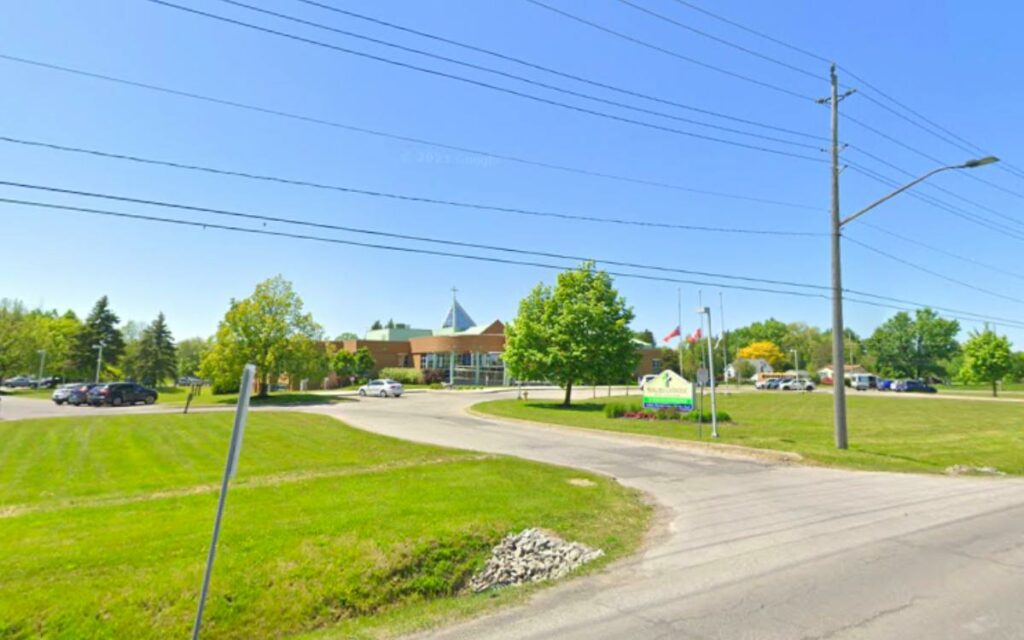 Put in place Monday in response to the threat, hold and secure order now lifted as of Tuesday morning. All schools back to normal. According to police, threat likely originated from outside of Canada. Photo credit: Google Maps
A hold and secure order at all elementary and secondary schools across the Niagara Catholic District School Board is no longer in effect. 
The order was put in place Monday morning after the school board received an "anonymous tip about a threat" to one of its schools. The school was not identified.
"Upon receipt of the message, Senior Staff contacted Niagara Regional Police," said the school board. "Out of an abundance of caution, elementary schools were immediately placed in a hold and secure." Secondary schools quickly followed. 
Parents were initially told to "not attend the school to pick up children." However, it was later clarified that "parents who wished to pick up their children from school were permitted to do so."
According to Niagara Regional Police, the threat likely originated from outside of Canada. 
The content of the threat has still not been made public. 
Detectives from the 3 District (Welland/Pelham) continue to investigate the incident.
A hold and secure order is different from a lockdown. 
According to the Toronto District School Board (TDSB), hold and secure "is a response to a threat and/or incident in the general vicinity of a school, but not on or very near to school property. School life continues as normal inside the school; however, as a precautionary measure, outer doors are locked and no one enters or leaves the building."
A lockdown, on the other hand, "is used in a serious emergency situation where the threat is inside a school, on or very near to school property." 
Per the TDSB, a lockdown "minimizes access and visibility in an effort to shelter students, staff and visitors in secure locations… all outer doors are locked; however a lockdown requires that all students be kept in classrooms or other designated locations and that inner doors also be locked where possible. Entry to, and exit from, the building is restricted to emergency services personnel only."
Niagara Catholic said it will continue to provide "accurate, relevant information as it becomes available."
The school board's next meeting is tonight, Tuesday, June 20.