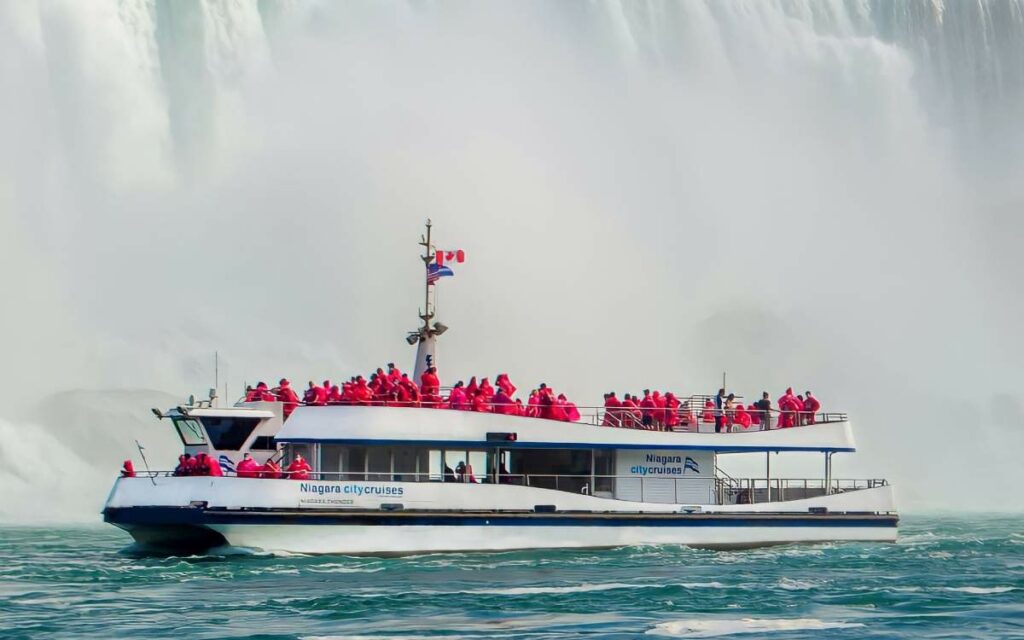 The first cruise of the year set sail last week. The iconic boat tour at the base of the Falls typically holds its inaugural excursion in April or May. Photo credit: Facebook/Niagara City Cruises
While Monday was the official first day of spring, Niagara City Cruises welcomed the new season even earlier. Mory DiMaurizio is currently serving as Chief Executive Officer. 
"Everyone is excited, not just for this year, but for what it represents," DiMaurizio shared in a recent interview with The Niagara Independent. 
"During the pandemic, operators were forced to lay off staff, close down operations," he explained. "Now, with everything opening back up, and an historic start to the new tourist season, the economic benefit is across the board… not merely in the hosting sector."
Traditionally, Niagara City Cruises would open one or two months later than this year. 
"We've started up as early as April 1st (our previous record) and as late as May 14th, and then run right through into November," DiMaurizio said. "The phone has been blowing up these past few days… our partner stakeholders couldn't believe that we were open for March-break travelers."
For DiMaurizio, it all starts with customer convenience. "We have designed the tourist experience to maximize on ease… we have a great website, you don't have to stand in line, you walk up to the ticket plaza or utilize your phone."
"It's not just about the boat tour – it's about the Falls, the amenities around the Falls, it truly is a world class experience", DiMaurizio explained regarding the overall experience Niagara City Cruises offers. "As you walk down the grove, you see all the layers of rock… it is a geologist's dream. You descend into the 85-foot-long tunnel to the banks of the Niagara River, you're able to walk through and see the captive shipyards, where we keep our ships during winter. You are offered Niagara's finest food, beers/wines (all local, of course), a wonderful gift shop with various souvenirs."
During peak season, Niagara City Cruises typically completes 48 trips a day and serves between 20,000 to 26,000 passengers. "2019 was absolutely our most successful year – the best visitation season that Niagara Falls has ever experienced.", DiMaurizio shared. 
"Since then, there have been a couple years of hardship, for sure. That said, we're absolutely now on the road to recovery. Last year was spectacular in comparison to 2021, as we saw a significant rise in Canadian local tourism, which we are incredibly grateful for, as it helped us to compensate for the border restrictions still in effect at the time. This year will be an even bigger comeback season, as we also regain an increasing amount of our US/International visitors." 
Even as immense success is enjoyed, DiMaurizio says that continuous advancement and improvement are big objectives for him and his team. 
"We emphasize health and safety management, quality management and environment management. We create ambitious goals for ourselves, every single year, to create and maintain world-class customer and staff experience. We are focused on these objectives, and we link them to tangible, meaningful metrics", he shared. "And, we're always asking the big questions: How can we become more environmentally friendly? How do we become more clean and efficient? How can we make our outstanding customer experience even better?"
"At the end of the day, it's all about providing fantastic service to customers, ensuring a great experience for staff and sustainably leaving the community a better place than we've found it."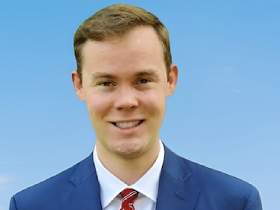 Nick Redekop completed his Honours Bachelor of Arts Degree in Labour Studies at Brock University. He has previously served in municipal and federal politics. In his free time, Nick enjoys following sports, taking part in outdoor activities, and reading biographies. Nick resides in Niagara Falls