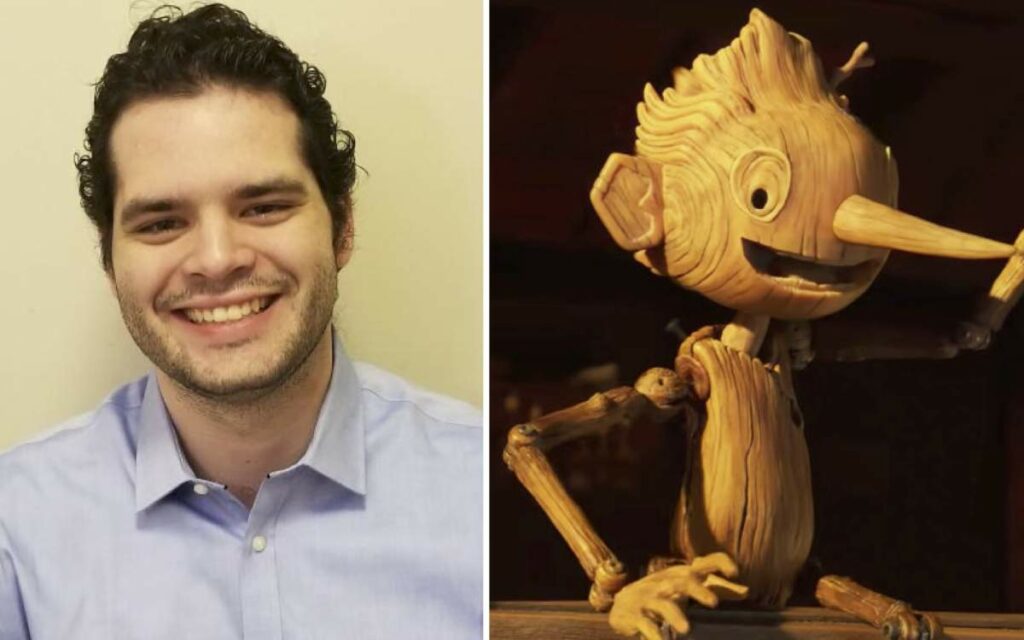 Game Development graduate (2019) Andres Coimbra Castedo worked on Guillermo del Toro's Pinocchio, which won the 2023 Oscar for Animated Feature Film. Photo credit: Niagara College and Netflix
The work of Chippawa's-own James Cameron was once again on display at the Oscar's earlier this month, with Avatar: The Way of Water picking up four nominations and one win for Visual Effects. 
However, the legendary director and writer – who grew up in Niagara Falls and attended Stamford Collegiate – wasn't the only Niagara-product to contribute to an Academy Award-winning film this year. 
Niagara College alumnus Andres Coimbra Castedo, who graduated with a diploma in Game Development in 2019, contributed to Guillermo del Toro's highly acclaimed Pinocchio as a lighting artist. The stop-motion animated musical – a take on the childhood classic about a wooden puppet who dreams of being a real boy – won for Animated Feature Film. 
The movie was Coimbra's first-ever film project, following a recent transition from programming and 3D art to lighting. 
"I chose lighting because it genuinely feels like painting a picture with mood, contrast, and composition using only lights," said Coimbra, who lives in St. Catharines and works for Toronto-based production studio Herne Hill Media. 
"Thankfully, the college gave me the skills necessary to work in multiple industries."
Mexican filmmaker Guillermo del Toro is one of the film industry's most respected storytellers, often using fantastical, gothic imagery and themes to evoke a wide range of emotion in viewers. 
"This movie was unique in the sense that it is all stylized, so we had a bit of creative say in how our shots and sequences looked like," said Coimbra. 
"I am grateful and honoured to have been part of such a great undertaking. It was a team effort from all the departments and companies that participated. It was surreal to see your own name in a movie that the entire world can see! I still can't believe it."
"We are so proud of Andres," said Associate Dean of Media Charles Kopun.
"It's always so gratifying to see our students succeed and be recognized in their industry. With Andres, it was a great accomplishment celebrated on the biggest stage in the world."
In addition to its Academy Award, del Toro's Pinocchio also won the 2023 Golden Globe and BAFTA for best animated film. 
The movie currently holds a 97 per cent "certified fresh" rating on Rotten Tomatoes and 7.6/10 on IMDB. 
The film is available on Netflix. To watch a trailer, click here.