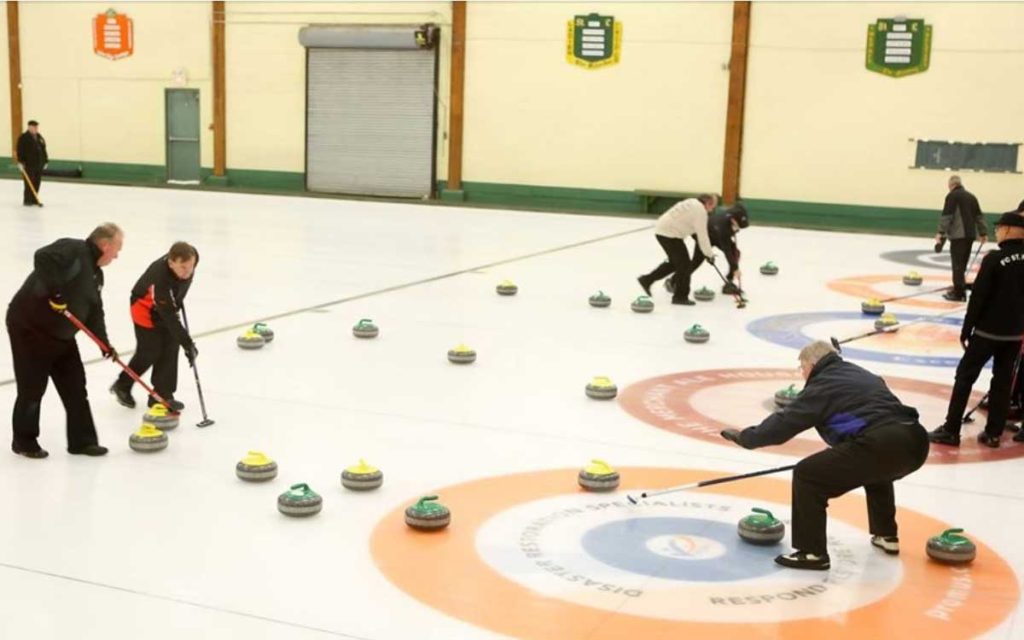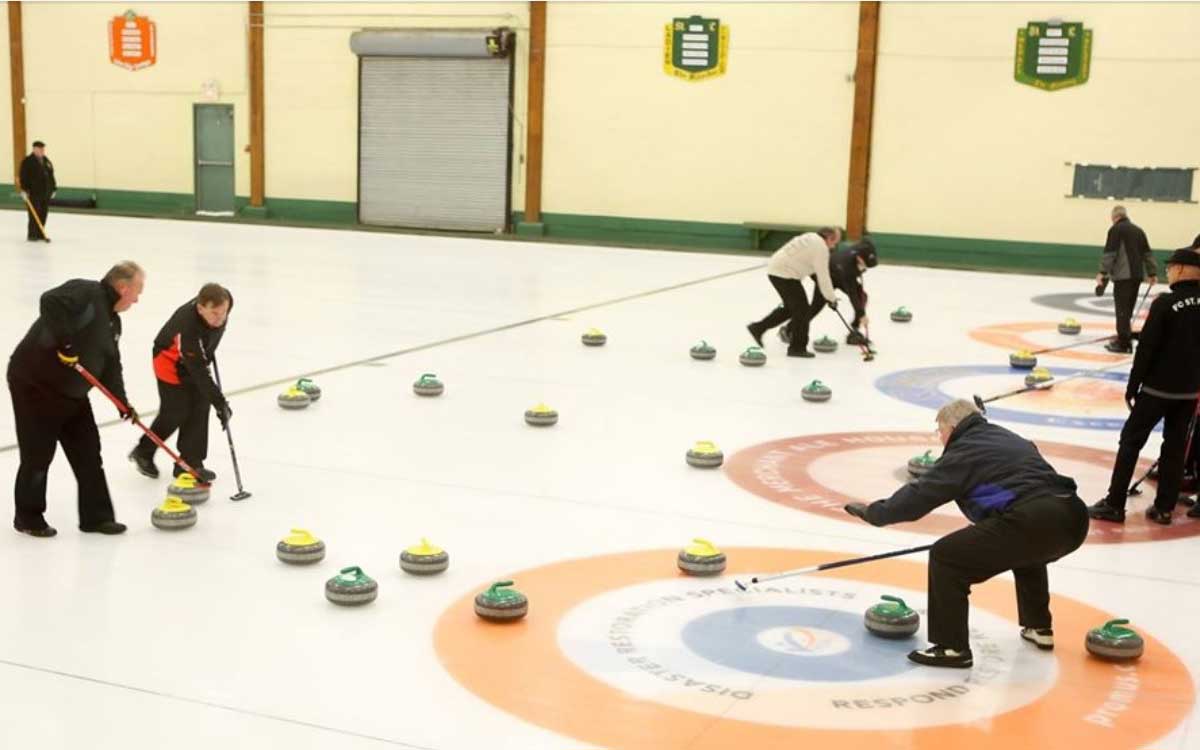 Curlers participate in the 2018 Youngs Insurance bonspiel. Supplied photo.
For over forty years now, Niagara's curling clubs have banded together to put on an annual Niagara Region bonspiel.  For many years it was known as the Labatt's Standard; then the Winmar but is now sponsored by Young's Insurance and so aptly named, 'The Youngs'.
In January teams from around the region enter the week-long bonspiel that lets curlers experience playing in the Niagara Falls Curling Club, the St. Catharines Golf and Country Club, the Welland Curling Club and the St. Catharines Curling Club in Grantham.
While the spiel used to have 64 teams and a waiting list, attendance has suffered a bit in the last few years as it competes against other competitive curling events and club nights.  But the event, which also used to require that each team have on it one new curler, is a great way for curlers all around the region to play in each other's clubs and meet other curlers. Kelly Hopkins, an organizer, sponsor and participant said this year the numbers are up. "We are at full capacity with 48 teams and a waiting list so next year I think you will see us expand the number of teams."
The bonspiel also raises money for the three Niagara chapters of Big Brothers and Big Sisters. "It's a great opportunity to play in different clubs and raise some money for local charities at the same time," said Hopkins.
Veteran curler and St. Catharines club member Doug Geddie likes the unique aspect of the way the tournament is structured. "The best thing about it is you get to play in the different clubs and see some new face and many familiar ones too."
Geddie said the conversations usually turn to the ice conditions. "The conditions of the ice, how much curl it has, how fast it is, is always a hot topic of conversation."
The bonspiel is competitive and the winner will usually have won six straight games, between Monday and Saturday throughout the week long tournament.  But even if teams lose their early games, everyone gets a crack at playing to win one of the six 'flights' up for grabs on the culminating Saturday.
Being the great social sport that it is, competition and the sport of curling are the vehicle, but fun and comradeship are the real goal.