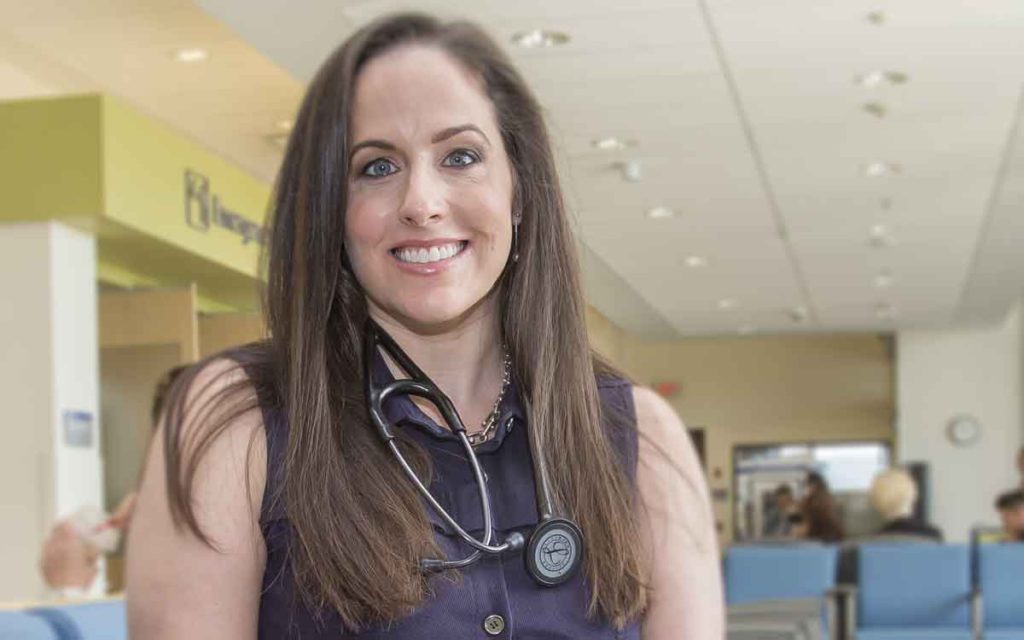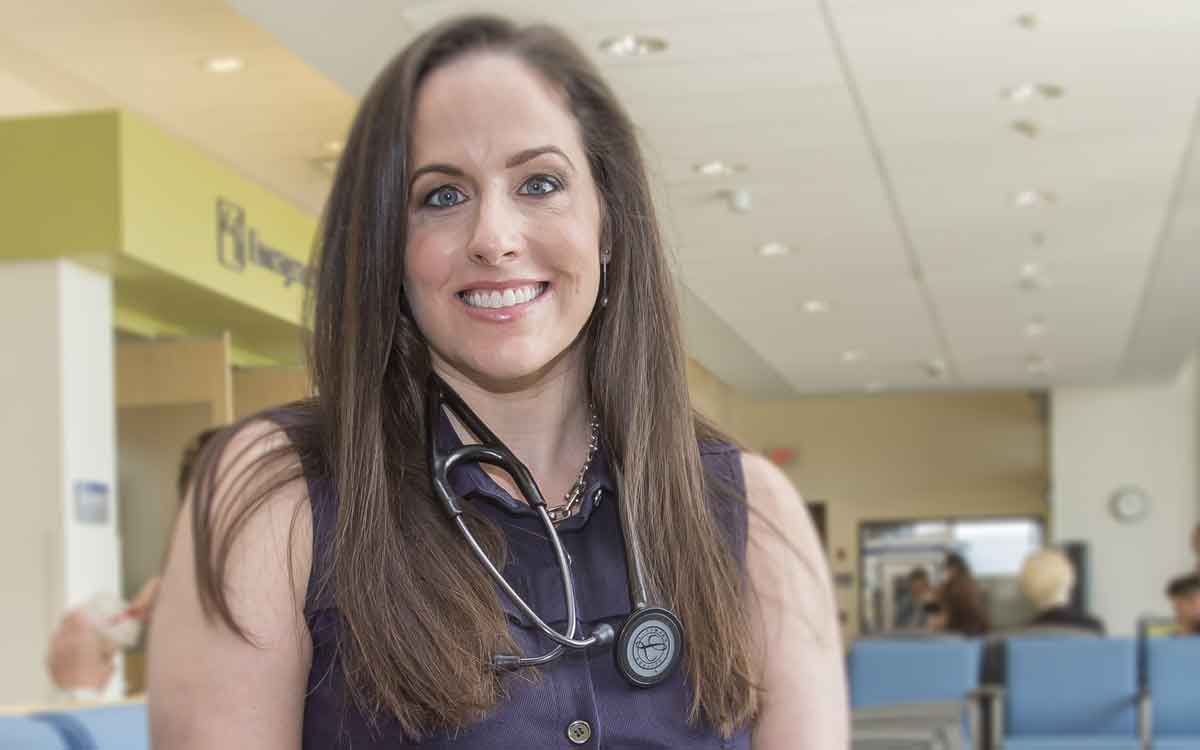 Dr. Melanie Senechal was recently presented with Niagara Health's top award for extraordinary performance.
It doesn't take long to understand that Dr. Melanie Senechal was born to care for people.
The New Brunswick native arrived in Niagara in 2012 to become an emergency department physician with Niagara Health. She primarily works out of the St. Catharines site but also spends time caring for patients in Fort Erie once a week and since 2016 she's been the medical director for the sexual assault and domestic violence care team.
Dr. Senechal was recently honoured with Niagara Health's top award for extraordinary performance. She's quick to acknowledge her site and department chiefs, fellow physicians, nurses and support staff for her recognition. She's genuine in her acknowledgement and incredibly passionate about her profession.
The bi-lingual (French and English but also knows key words in ten other languages) physician studied medicine at Ottawa University (in French) before doing her residency at Sunnybrook in Toronto and spent one year in Sudbury. "I wanted to experience the bigger trauma centres," she explained. She got that experience in spades when she spent time working at a trauma centre in Baltimore one spring where Senechal said a gunshot victim or victim of some other violent crime arrived in the emergency department about every seven minutes. "I had to buy lots of new shoes, not for fashion but because they would get ruined with all the blood on them," said Senechal.
But as much she enjoyed the high-paced, action-packed trauma centres for the great learning environment, what Dr. Senechal enjoys most is connecting with her patients. "My patients aren't a number. I want to get to know my patients," she said with passion. "I love patient care and I love medicine."
Asked what she likes about Niagara Health now that she's been with the organization for a few years, Dr. Senechal said she likes getting to practice at different hospitals and meeting other staff. She pointed to the organization's core values as being very important to her. "It's a great staff and a real sense of teamwork and of course I get to work in this beautiful new hospital," she said referring to the St. Catharines site of Niagara Health.
The most challenging aspect of her work continues to be the volume of patients. "We understand the frustration patients and families have if they are waiting five or seven hours but we are trying our best and working very hard to provide the best patient care," she explained. Dr. Senechal said there still needs to be more education for the public on when to come to an emergency department.
But when she does see her patients Dr. Senechal says it is important to take the time to get to know them. "I make eye contact with them and ask them what is worrying them. I tell my patients that if they are worried than I am worried." She said thanks to the internet patients often come in with the worst case scenario already in their mind. She said a lot of that has to do with people self-diagnosing with Dr. Google. "I've definitely seen an increase in that over the years."
Dr. Senechal admitted she's cried when talking to families about death. It's a bit of a departure from the old school never show emotion type physician. "I often have medical students and residents working with me and I tell them, 'It's okay to show emotion'."
Her passion for medicine and teaching physicians-in-training hasn't gone unnoticed either. Senechal was the recipient of the Niagara Emergency Medicine Undergraduate Excellence in Teaching Award as well as the Emergency Medicine Clerkship Teaching Award both from McMaster University.
Dr. Senechal lives in Niagara with her husband Lee whom she credits for much of her success along with Lee's parents, John and Yvonne. "Being an emergency physician is a very busy lifestyle especially with young kids and my husband and his parents have been so wonderful and supportive."
Asked where her career will take her next, Dr. Senechal was quick to reply, "I'll be in Niagara forever." That's good news for Niagara residents who may need her care.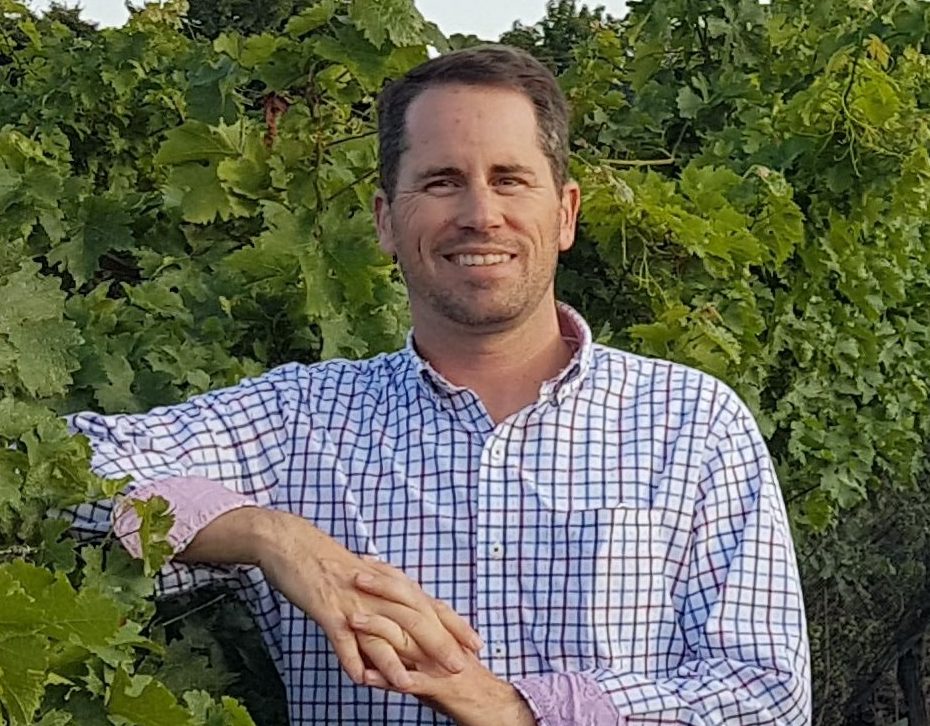 Kevin has spent over two decades as a public relations professional in a variety of sectors including professional sports, the arts, industry and healthcare.  After tiring of the daily commute to Toronto he returned to Niagara and launched The Niagara Independent, an on-line news sources published twice weekly.
He is a graduate of Brock University, Niagara College and the Richard Ivey School of Business. He was named one of Niagara's 40 Under Forty in 2005.
Kevin is most proud of his twin daughters. He is also a triathlete and four-time Ironman finisher.