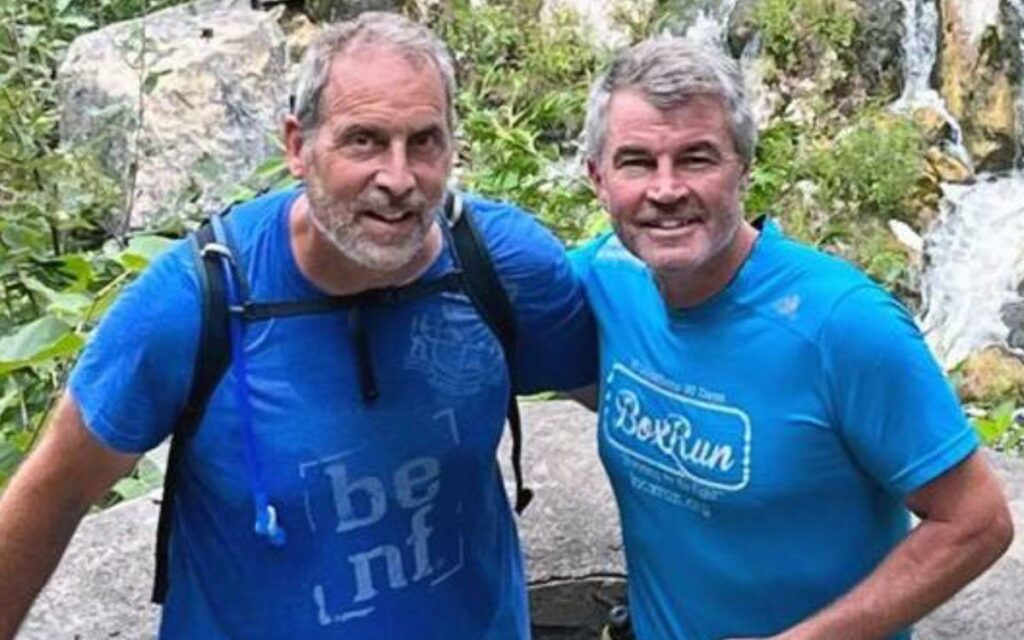 Mike Strange (right) and Victor Pietrangelo (left) set to arrive at Oakes Park on Saturday. Photo credit: Mike Strange
Bee stings, mosquito bites, numerous falls, and several pairs of shoes later – and their latest battle, shin splints – Mike Strange and Victor Pietrangelo, down dozens of pounds, end their 'Epic Run' for childhood cancer research this weekend back in both city councillors' hometown of Niagara Falls. 
And despite all of the hardships both Strange and Pietrangelo faced along their 1000km run along the Bruce Trail and beyond, "nothing compares to what these kids fought or are fighting," said Strange, a former Canadian Olympic boxer. 
Strange and Pietrangelo embarked on their latest run on August 11, each day honouring or remembering a child that either lost their life battling cancer or are currently fighting the horrible disease. 
And each day on their journey starts with a word or phrase. 
Here's a passage from day 20:
"Running reminds you that even in your weakest moments you are strong. You Run because You can. When You get tired, or pain takes hold, remember those who can't run, what they would give to be in your shoes. On those trying days, when you may feel like quitting, always remember why you started."
Ironically enough, this latest run ends at an event named after a hero and mentor to Strange, Bob 'Heater' Lavelle who throughout his life was dedicated to helping local children in need. 
'Heater's Heroes' is an annual charity event in honour of the late Lavelle, that Strange founded in 2011. 
Heater's Heroes mandate is to help local children in need (The Heroes) now, today, with the help, support, and generosity of the local community and businesses.
Asked what day, guest along the way, or stop has meant the most to him, Pietrangelo offered this:
"We've had a bunch of different people from the Falls come out and run with us," Pietrangelo, who is also a high school teacher at St. Mike's Secondary School in Niagara Falls, said. 
"It's so great to have a different personality on the trail. It's just nice to see familiar faces, it helps the day go by easier for us."
Strange felt a childhood cancer survivor joining them along their latest stood out the most to him.
"Jace (Russell), he was a kid who was diagnosed with a brain tumour at 14 months old, and his parents were told he wouldn't last the night, and they ended up doing a surgery – and a miracle that he survived. He just started grade 9. 
September is Childhood Cancer Awareness Month, and he and his family are doing great things, and for him to come and hangout with us was just awesome."
You can welcome Mike and Vic home this Saturday from 12 noon to 10 pm at Oakes Park, all part of HeaterHeroes.ca, and if you can't join them, you can still donate at boxrun.org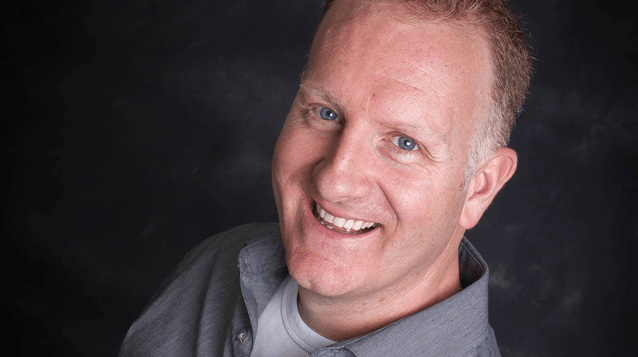 Rod Mawhood is a lifelong Niagara native who has had the pleasure of working in all three mediums – Radio, Print and TV – for over 20 years. His first announcing gig was with the then St. Catharines Stompers. Since then he's worked in radio and TV in Toronto, and currently is the announcer for the Niagara IceDogs and Niagara River Lions.
Rod also covers the Buffalo Bills for FOX Sports and the Buffalo Sabres for NBC Sports.