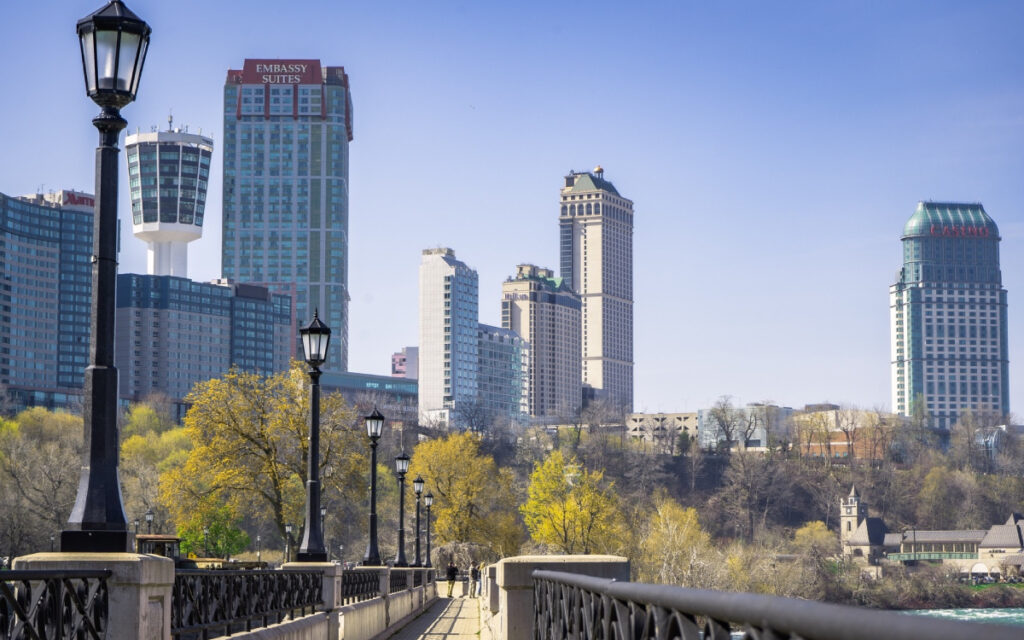 This year marks 20 years since the initiative launched. Over the last two decades, Sleep Cheap Charities Reap has raised over $2.4 million for local charities. Photo credit: Niagara Falls Tourism
As the height of the 2023 tourist season comes to a close for the City of Niagara Falls, a significant event is still to take place. Sleep Cheap Charities Reap is slated to be held during the week of November 19-23. Victor Pietrangelo, who has been a member of Niagara Falls City Council for 29 years, currently serves as the Chair of Sleep Cheap. 
"The event was a brainchild of our mayor, Jim Diodati," Pietrangelo shared in a recent sit-down with The Niagara Independent. "During the centennial celebrations for our city, in 2004, (then-Councillor Diodati) presented the idea of bringing city residents down to the tourist area at a reduced rate," he recounted. "That's why we call it 'Sleep Cheap'!" 
While the event was originally built on hotels providing affordable first-class accommodations to locals, Pietrangelo innovated an attraction pass that could be used in a similar manner. "Around 10 years ago, I came to Jim with an idea to provide admission to a variety of local attractions for a much-discounted rate," he shared. 
"For 20 dollars (individual) or 50 dollars (up to a family of six), you can visit 10 top attractions in our city with the 'WonderFalls' pass," he continued. "And the best part is that the pass is valid for the whole week… so even if you book a hotel room for Monday night, you can use the WonderFalls pass at any point during the week." 
While the two main purposes of Sleep Cheap are to provide residents the best that Niagara Falls has to offer at an affordable rate and to fundraise in support of local charities, the event is also beneficial to local business. "It's definitely an opportunity for local operators to showcase what they have," Pietrangelo said. "And that's exactly what they do… bringing people down here, where they can see first-hand what Niagara Falls has to offer." 
"Often, residents may not visit tourist areas, thinking they are too busy, but this provides them with the opportunity. And just the word-of-mouth local publicity… it definitely pays dividends." 
Sleep Cheap was one local event that was not canceled during the pandemic. "Interestingly enough, we did continue during Covid," Pietrangelo shared. "The WonderFalls pass did not, unfortunately, because most of the attractions were not running," he added. "However, while we did see a steep decline in participants in 2020, since then, it's been a very steady increase back with each passing year." 
"We're really picking up steam again." 
Once the event has passed, and it comes time to distribute resources to local charities, Pietrangelo says that great effort is applied in determining where the funds will be allocated. 
"We don't want to just give a bunch of really small donations," he explained. "We want to provide substantial sums that will make a big difference to really meaningful initiatives/projects," he continued. "Proceeds from WonderFalls passes, for example, are being used to support re-doing the park at the McBain Centre… We're bringing in new playground equipment, that is 100% accessible to anyone who has to use a wheelchair, supportive device etc., so that parents who have multiple children can bring the whole family to the same location." 
When asked what would make the event another resounding success in 2023, Pietrangelo had some key thoughts to share. "The event is always successful," he shared. "What would make this year particularly phenomenal is if every single hotel was able to sell out of all the rooms that they have available for the event." 
"It is a truly remarkable rate that they offer the local residents… and the more people take advantage of that, the more that will go to local charity!" 
Since 2004, Sleep Cheap Charities Reap has raised $2.4 million for local charitable organizations. The WonderFalls Pass has raised over $150,000 since its inception.
Those interested in learning more about the event can do so by visiting their webpage.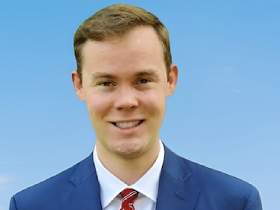 Nick Redekop completed his Honours Bachelor of Arts Degree in Labour Studies at Brock University. He has previously served in municipal and federal politics. In his free time, Nick enjoys following sports, taking part in outdoor activities, and reading biographies. Nick resides in Niagara Falls