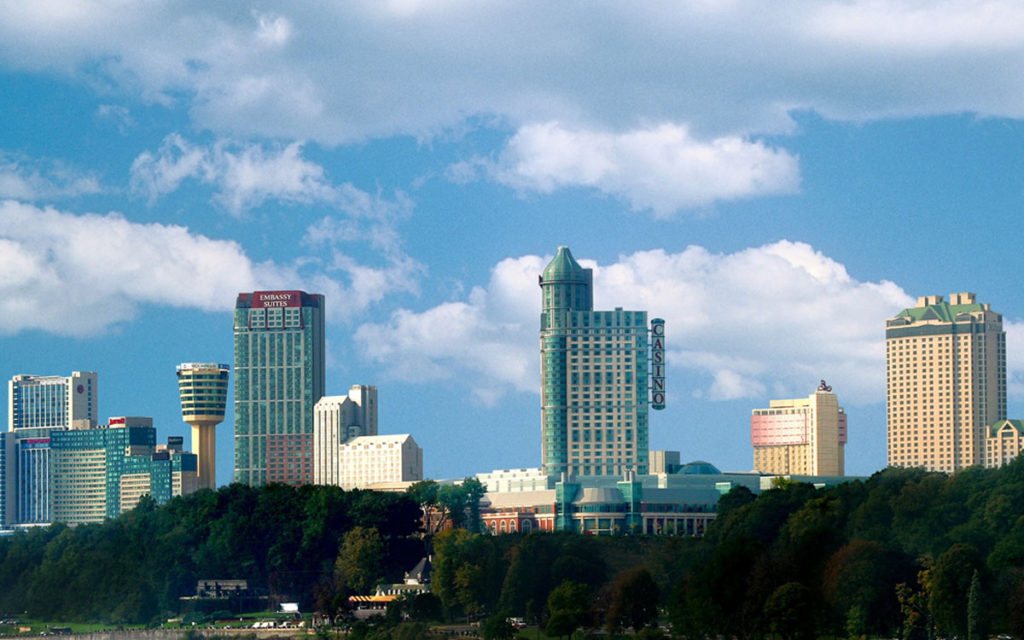 After years of angry tourists, controversy, confusion and negative publicity regarding the Destination Marketing Fee (DMF), Niagara Falls Mayor Jim Diodati knew something needed to be done to fix the problem. That something was a standardized $2 per room, per night fee that will begin Jan. 1 and apply to all accommodations in the city. It is estimated to generate around $5 million annually. City council passed staff's recommendation of the fee at this week's council meeting.
The fee will be in place for five years and will be reviewed after three years. Funds generated will support major events in Niagara Falls like the New Year's Eve celebration, fireworks and concerts.  The newly formed Niagara Falls Hotel Association will distribute the funds.  There are currently 132 hotels/motels in Niagara Falls for a total of 13,500 rooms.
There is no impact on the 2018 budget as the funds are being collected on a go-forward basis. Money collected this year will show up in the 2019 budget.
Toronto city council passed a four per cent tax on hotel accommodations, known as the Municipal Accommodation Tax or MAT that began on April 1.
The troubling issues with the DMF was brought to public light by Niagara Falls journalists John Law and Ray Spiteri who unveiled the numerous problems and confusion around the "tax" on tourists. The Liberal government has allowed for destination marketing fees since 2004 in tourist communities across the province. However, there were no real guidelines from the province which resulted in a Wild West type scenario. The amount being collected varied from one business to the next. Some businesses told customers it was mandatory while others waived the fee if customers requested it be taken off their bill. Other businesses didn't charge the fee at all.
The Niagara Falls Hotel Association still needs to address if establishments other than hotels such as restaurants, will no longer charge a point-of-purchase sale fee to tourists.
The only councillor to vote against the new fee was Wayne Campbell who still had some concerns. Two of Campbell's main concerns were he would have rather seen something like the four per cent fee similar to what Toronto implemented and he has reservations with adding another level of bureaucracy in the form of the Niagara Falls Hotel Association.