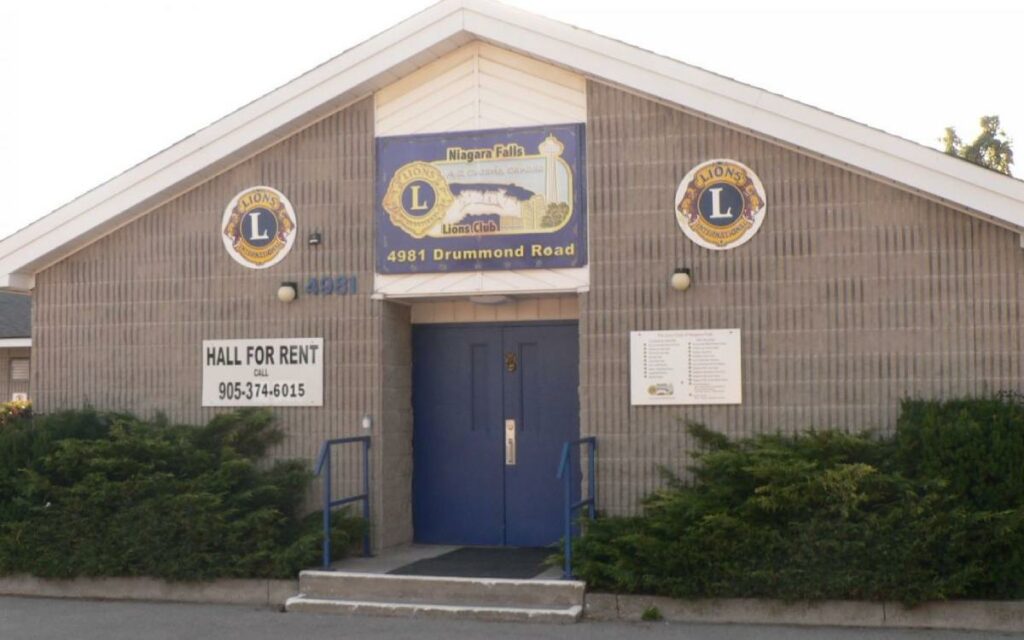 Dwindling membership doesn't stop one of Canada's oldest clubs from being there for the community, and planning for the future. Photo credit: Niagara Falls Lions Club
The City of Niagara Falls may have seen a lot of change over the past 100 years, however, there are some things that have remained constant. The Niagara Falls Lions Club is one of them. Jan Kilty currently serves as the President of the Falls chapter. 
"We are the oldest club in this district," Kilty shared in a recent sit-down with The Niagara Independent. "And we are one of the very oldest in Canada." 
Kilty is the first female president in the history of the Chapter. "We have always been a large, progressive, full-of-activity club," Kilty explained. "We seek to serve and support our community in all we do, living up to the high ideals of our mission statement." 
The Niagara Falls building has long been located at 4981 Drummond Road. "Back in the 1950s, there was a house here," Kilty related. "That house was taken down, and the Lions building was put up… the same one we have today." 
The Club has run many fundraisers throughout the years, for various community causes. "The largest one we've had, historically, was our carnival at Optimist Park," Kilty said. "It had its roots when I was a kid on Bridge St… it became very successful." 
"Our monthly and major draws have also been a big deal for us… and our spaghetti dinners, which are starting up again," shared Niagara Falls Lion Treasurer Alex Herbai "It's really good spaghetti!" 
The next spaghetti dinner will be taking place on Saturday, October 21, 2023. 
"And then there are our Christmas trees, which we've been selling for 50 years," Kilty remarked. The 2023 Christmas tree order has already been placed, with availability expected to begin in mid-November.  
It is not unusual for Lion members to be in their 80s, or even 90s. This creates unique challenges for being able to hold events, particularly those that are labour intensive. "Our fathers have passed away, and we're now in our 70s," Kilty, who is 72, shared. "(Our oldest members) remain supportive and involved, and we learn a lot from them, but they can't do the work they used to do." 
With this in mind, Kilty and Herbai shared about the need to recruit new members. "We're living in a very different time (than our parents and grandparents)," Kilty said. "All organizations are suffering right now, looking for volunteers… we're no exception." The Niagara Falls Lions Club chapter currently has a membership of around 20. 
"We probably need around 40 to meet our needs," Herbai said. "We used to have between 50 and 60." 
In order to address the challenges of recruiting new members, Kilty believes that it is necessary to recognize how family life has changed. "People have young families… those who have a son or daughter that plays competitive hockey, for example, can be out three or four nights a week just with that. We try to accommodate their schedules as much as we can," she said. "A big part of our motto is family first… we absolutely want to stick with that." 
In addition, Kilty sees a declining sense of community as a significant hurdle to overcome. "Way back at the beginning, Niagara Falls was formed around the church… church membership, across various denominations, community involvement etc.," she explained. "Now, that sense of community has been largely lost… people aren't going to church like we once did, we don't talk to our neighbours, we're more like individual groups than a community," she continued. "Our whole way of thinking/engagement has changed." 
Kilty also reflected on the impact of changing local demographics. "We are finding that a lot of new Canadians have their own clubs, and their own communities, which service their needs," she shared. "And this is wonderful. At the same time, we are particularly excited right now, because we recently received a transfer request from a Lions Chapter in Nigeria, and will soon be confirming them as new members!" 
When asked what they believe will be necessary for the Niagara Falls Lions Club to persevere as it embarks on its second century, Kilty and Herbai had some key thoughts.
"It's difficult… but it all comes down to the membership," said Herbai. "We need innovation among members to come up with great new ideas for the future." 
"(Our vision/goal) is to still be standing in 20 years from now, with the grace of God and some help from new members/volunteers," shared Kilty. "We're doing well… but every club is hanging on… there's not one that isn't."
Those interested in reading more about the Niagara Falls Lions Club, its community work, upcoming events and/or becoming a member, are invited to visit their website.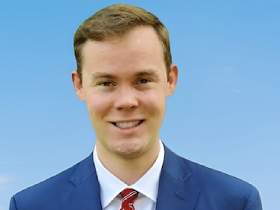 Nick Redekop completed his Honours Bachelor of Arts Degree in Labour Studies at Brock University. He has previously served in municipal and federal politics. In his free time, Nick enjoys following sports, taking part in outdoor activities, and reading biographies. Nick resides in Niagara Falls