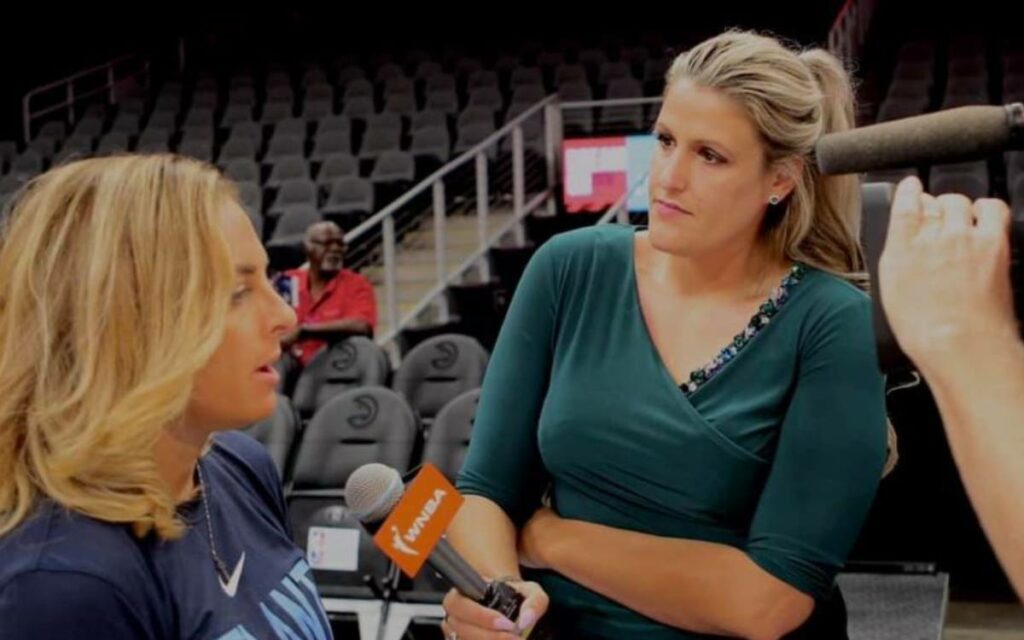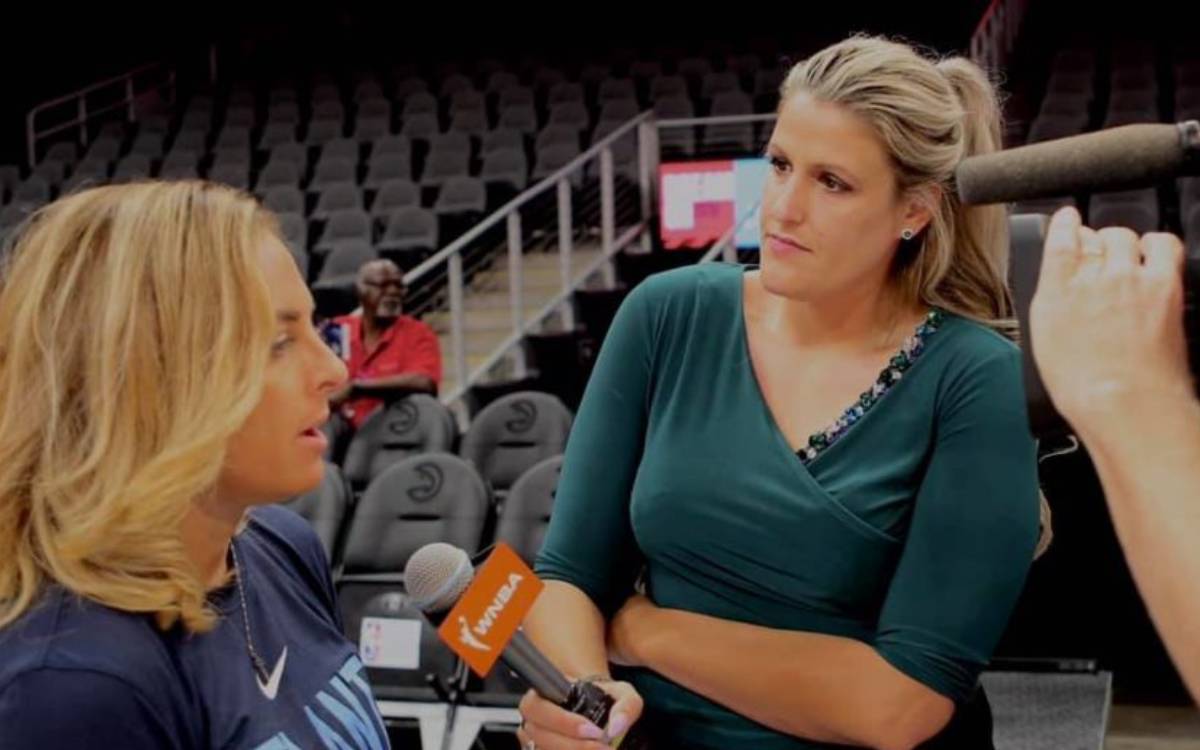 Amy Audibert will be on TSN tomorrow night
When you look up the definition of hard work paying off, Amy Audibert's bio and story should appear.
The Niagara Falls native is set to make Canadian Broadcasting history tomorrow night when she'll be a part of TSN's all female broadcast crew working the Toronto Raptors – Denver Nuggets game.
From A.N. Myer Secondary School to the University of Miami, where she earned a scholarship, Audibert wanted to do one thing – work and cover the sport she loves. Basketball.
She's already worked for CBS Sports, and NBATV, and tomorrow night's television broadcast is one thing for the Niagara College Broadcasting graduate, but she also made her Raptors radio debut this past weekend as a colour commentator.
"My goal was always, because I've always set them a little higher than maybe I should, was to call NBA Basketball games, " said the 35-year old Audibert on the Niagara Sports Report on Newstalk 610 CKTB.
"And I got to do it, and it was a surreal moment for me. It was such a cool experience."
What makes Audibert's work on radio even more impressive is that with the Covid-19 pandemic she had to call the game with Paul Jones from the Scotiabank Arena studio's in downtown Toronto, and not from on court at Amalie Arena is Tampa Bay – the Raptors 2021 home.
Audibert will be working out of the TSN television studios tomorrow night.
"This is very exciting to be point blank," Audibert said with a giddy chuckle.
"I'm going to be sitting beside Kate Beirness (TSN personality) as a studio analyst, taking on a new role and a new challenge, and sitting beside one of the best in the country to do it."
Audibert is even more proud of the fact that TSN made the announcement of an all female broadcast crew on International Women's Day, earlier this month.
"It's support.  And it's support from the bosses upstairs. And sometimes in our industry (media) that's the hardest part – to give us a chance.
It's nice that they're giving us this one game to do it. And hopefully at the end of the day, a lot of young girls, or young women that are watching, it becomes something real to them because it's happening, because they can see it."
Audibert freely admits her journey hasn't been an easy one but has a message for anyone out there reading this today:
"Dream big. I always say, dreams aren't perfect, because they come true, but they aren't free.
Even when I finished playing I had no idea what my life was going to be, but I knew what I liked to do, I knew what I thought I was good at doing, and I applied, and now I'm here.
It's been a very crazy, crazy, path.
If you have something deep inside you, that you think you might want to do, you have to go after it – especially these days.
You should be chasing the things you really want to do."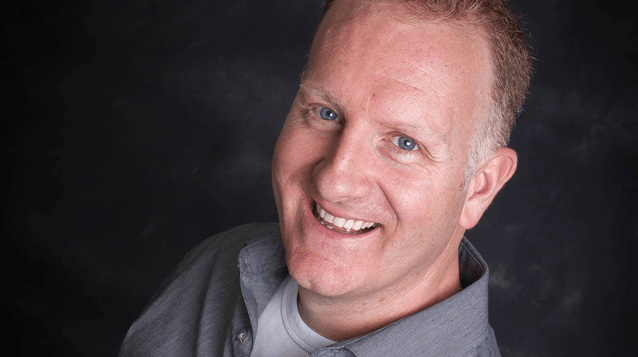 Rod Mawhood is a lifelong Niagara native who has had the pleasure of working in all three mediums – Radio, Print and TV – for over 20 years. His first announcing gig was with the then St. Catharines Stompers. Since then he's worked in radio and TV in Toronto, and currently is the announcer for the Niagara IceDogs and Niagara River Lions.
Rod also covers the Buffalo Bills for FOX Sports and the Buffalo Sabres for NBC Sports.