Former AN Myer Marauder was with Winnipeg Blue Bombers. Pictured (left) alongside brother Tre. Photo credit: CFL
At the start of the 2022-23 National Football League season 22 Canadians were on active rosters.
You can add another player to that list entering the 2023-24 campaign. 
Yes, it's been quite the few months for Tyrell Ford.
The Niagara Falls native played for the Canadian Football League Grey Cup Championship in November, representing the Winnipeg Blue Bombers in his rookie CFL season, and then less than 60 days later signed a National Football League contract with the Green Bay Packers. 
"When I went up to Green Bay, I had a really good workout for one, everything about Green Bay just seemed right," said the 21-year-old AN Myer Secondary School graduate and cornerback.
"It seemed like the right fit for me."
After spending four seasons at the University of Waterloo, Ford, the twin brother of Edmonton Elks quarterback Tre, was drafted by the Blue Bombers with their first pick – 13th overall. 
Winnipeg released Ford so he could sign in the NFL, but the Blue Bombers retain his CFL rights.
Ford said after attending six NFL try-outs the experience of signing with Green Bay was surreal.
"They flew me down the night before, set me up in a hotel, and the whole signing process was a little bit stressful, but when it came time to actually signing, I was looking at the numbers and where I was at, and it just didn't really seem real."
The list is long, but Ford was quick to thank a number of individuals for his journey thus far.
"Obviously first, my dad, because he was the one that put on football, and kept us in line. And my twin brother Tre because we've just been so competitive our whole life that we definitely just pushed each other to do better.
The rest of my family for being supportive.
A couple of big coaches that stand out to me are Dave Buchanan from Myer, Jamie French from Myer – both of them amazing – and Chris Bertoia from Waterloo, he was like a second father to me. 
Some pretty good people I've met," said Ford with a pausing reflection.
Green Bay football staff have sent the 5-foot-11, 195-pound defender an off-season workout plan, something Ford calls "very different" from what he's used to. 
Ford thinks he'll be heading back to Wisconsin in April for the first of many Packers camps, and offered this through his already interesting story, "I think I'm the only Canadian in the NFL that played all the way through in Canada. I don't think anyone can say that."
The proud Niagara native has this message for kids growing up in the region and across the country dreaming big, whether it be on the field or off of it.
"Honestly, just chase your dreams. Give 100 per cent into what you want to do, and I think you'll be successful. 
Don't give up."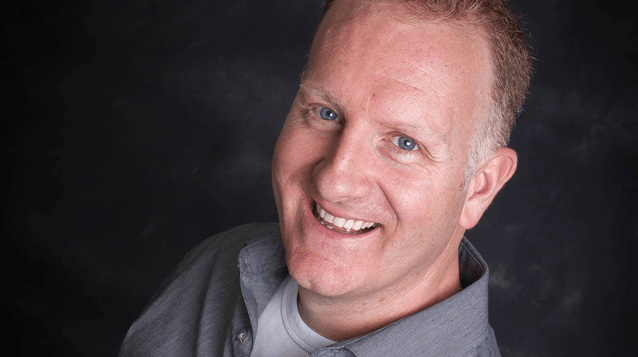 Rod Mawhood is a lifelong Niagara native who has had the pleasure of working in all three mediums – Radio, Print and TV – for over 20 years. His first announcing gig was with the then St. Catharines Stompers. Since then he's worked in radio and TV in Toronto, and currently is the announcer for the Niagara IceDogs and Niagara River Lions.
Rod also covers the Buffalo Bills for FOX Sports and the Buffalo Sabres for NBC Sports.