Amy Audibert now a member of the Miami Heat broadcast team. Pictured Audibert stands with legendary broadcaster Jason Jackson. Photo credit: Twitter/Amy Audibert
If there was a spokesperson for hard work paying off Amy Audibert would be it. 
The Niagara Falls native has gone from playing NCAA basketball at the University of Miami, to paying her dues as a broadcaster and working her way up to television here in Canada with Sportsnet covering the Toronto Raptors to now landing a full-time NBA job with the Miami Heat. 
After playing for the University of Miami Hurricanes from 2003 to 2007, Audibert came home to Niagara and worked as a reporter for The Source on TVCogeco (now YourTV), then went on to cover NCAA basketball in the United States, before landing on Sportsnet. 
Think about that, in less than 10 years and working on community television here locally in Niagara, Audibert is now a full-time NBA broadcaster.
"It's been a whirlwind," Audibert said with a laugh when she joined the Niagara Sports Report on Newstalk 610 CKTB. 
"I obviously loved what I was doing with the Raptors, and was really kind of starting to find my groove with the organization, but I had the opportunity to do something that's always been really important to me – a full-time NBA analyst.
I have the utmost respect for the Raptors organization, I also have the utmost respect for the (Miami) Heat.
It was very last minute, kind of just literally packed my bags and waited for all the paperwork to come through and got in my car and drove down."
And talk about the basketball gods coming together. Audibert's first game with the Heat was, you guessed it, against Toronto. 
"Kind of a gift from the universe that my first game was with the Raptors in town," explained Audibert. 
"It was a really nice feeling, pretty comfortable having my preparation for the other side done. 
It was something I won't forget anytime soon." 
Audibert's new gig covers two mediums.
"Pre-game, and post-game on TV, and for home games I call the games on the radio. 
So, it's a little bit of everything and that's kind of the way I built my career," Audibert said. 
"I wasn't a big famous basketball player. If I wanted to cover the game at this level I was going to have to do it wearing different hats, and I think that is one of the reasons why I was an ideal candidate for this job as well. 
I guess all those years of the grind was worth it."
Despite living right on the beach in Miami, and no longer having to worry about cold, snowy, winters, Audibert is already thinking about coming home to Niagara.
"It's funny, for the last couple of years my goal was that if I had a full 82-game NBA schedule in the summers that I would rent a home in the Florida Keys, and now I live in Florida, and I'm already looking forward to coming home in the summers. 
Life comes at you quick."
Indeed it does, but the grind is worth it. Just ask Amy Audibert.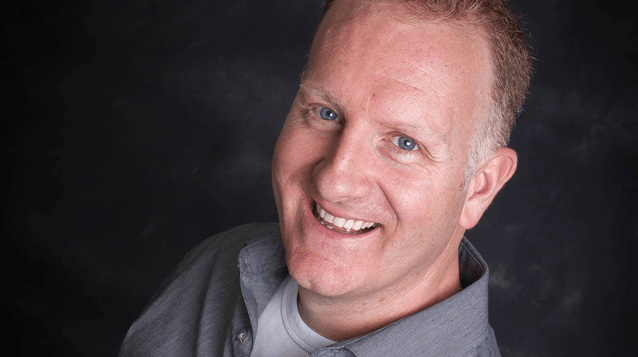 Rod Mawhood is a lifelong Niagara native who has had the pleasure of working in all three mediums – Radio, Print and TV – for over 20 years. His first announcing gig was with the then St. Catharines Stompers. Since then he's worked in radio and TV in Toronto, and currently is the announcer for the Niagara IceDogs and Niagara River Lions.
Rod also covers the Buffalo Bills for FOX Sports and the Buffalo Sabres for NBC Sports.