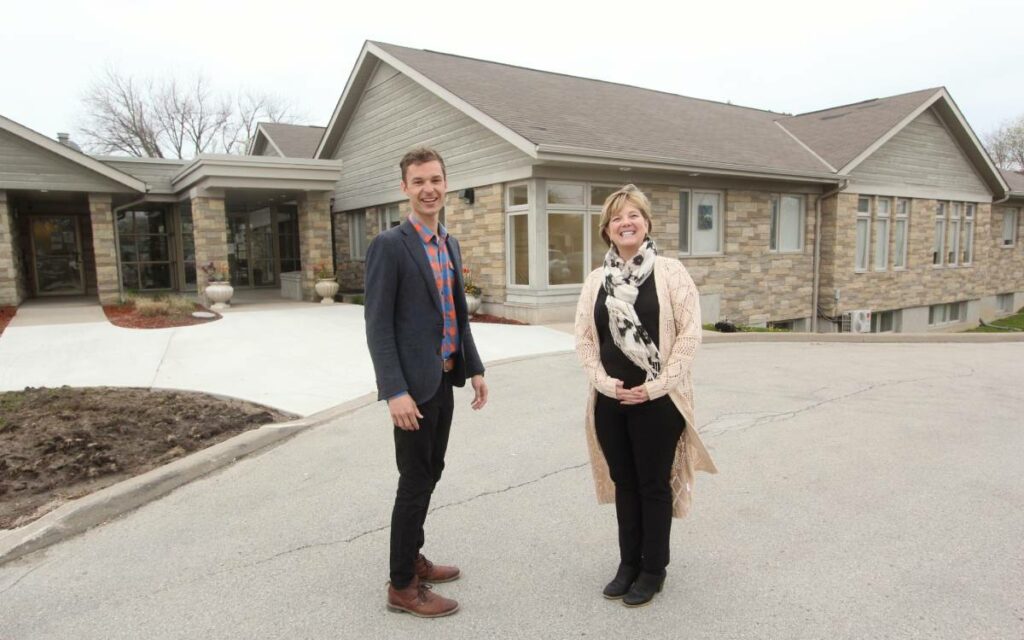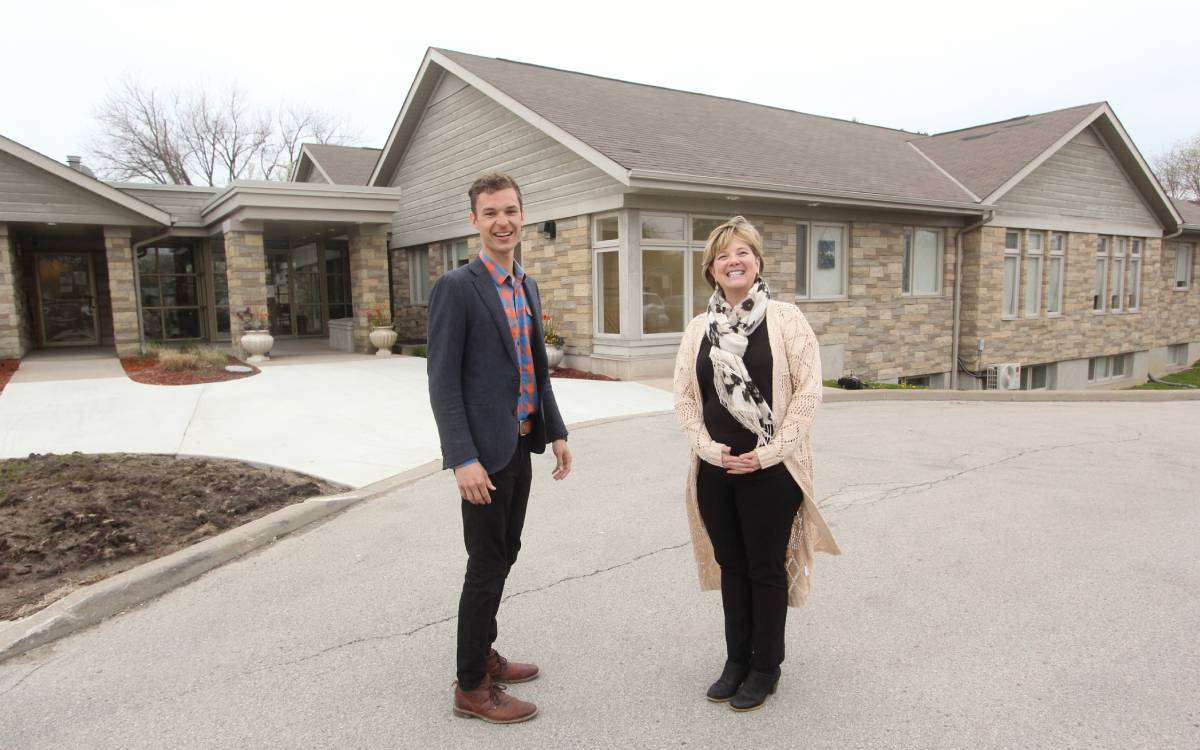 Hospice Niagara began around 30 years ago and continues to grow and meet the needs of the Niagara Region. The new funding will help the organization expand from 10 to 30 hospice beds. Pictured are Sam Oosterhoff, MPP for Niagara West, and Carol Nagy, Executive Director of Hospice Niagara. 
Today, people are living longer and with more complex conditions, and Hospice Niagara helps increase the quality of life for people diagnosed with a terminal illness, people at the end of their life, and people grieving the death of a loved one. 
Recently, the Ontario government invested $4 million to improve and expand this service. The investment supports a plan to build two new Hospice Palliative Care Centres of Excellence in Welland and Fort Erie. These will add 20 new hospice beds to the 10 that currently operate in St Catharines since 2007. 
According to the Ministry of Health, "this [investment] will increase access to compassionate, high-quality palliative care for families in the Niagara region as the province continues to build a stronger, more resilient health care system that is better prepared to respond to crisis."
Once the two centres open, the province will provide an additional $2.1 million annually on top of the $1 million that is currently provided to the existing St. Catharines centre to support end-of-life care services. 
"In our lifetime, we all experience death, dying, grief and loss," said Carol Nagy, Executive Director of Hospice Niagara. "Increasing capacity in hospice palliative care ensures that every person receives the high-quality of care they expect and deserve, for generations to come."
Since the passage of the Compassionate Care Act in 2020 – the framework that ensures that every Ontarian has access to quality palliative care – Ontario continues to improve equitable access and high-quality care for Ontarians. In December 2021, the Provincial Framework for Palliative Care was released to help provide better, connected care across the province, and serves as a guide for future work to make sure quality care is accessible. 
"Having introduced and seen the passage of the Compassionate Care Act, I have long been a passionate advocate of hospice care in Niagara and across the province," said Sam Oosterhoff, MPP for Niagara West. "This new support reaffirms our government's commitment to high-quality palliative care in our region and the extraordinary work of the leadership and frontline team at Hospice Niagara."
Looking outside of Niagara, the government is investing over $40 million to add more than 200 beds in hospice residences across the province. Once these are open, $23 million will be provided annually to support the care of over 7,000 patients a year. 
Last year, an additional $23 million was invested to address costs associated with COVID-19. This helped support the delivery of high-quality services in hospice centres in Ontario, this is on top of the $74 million invested in palliative care annually.