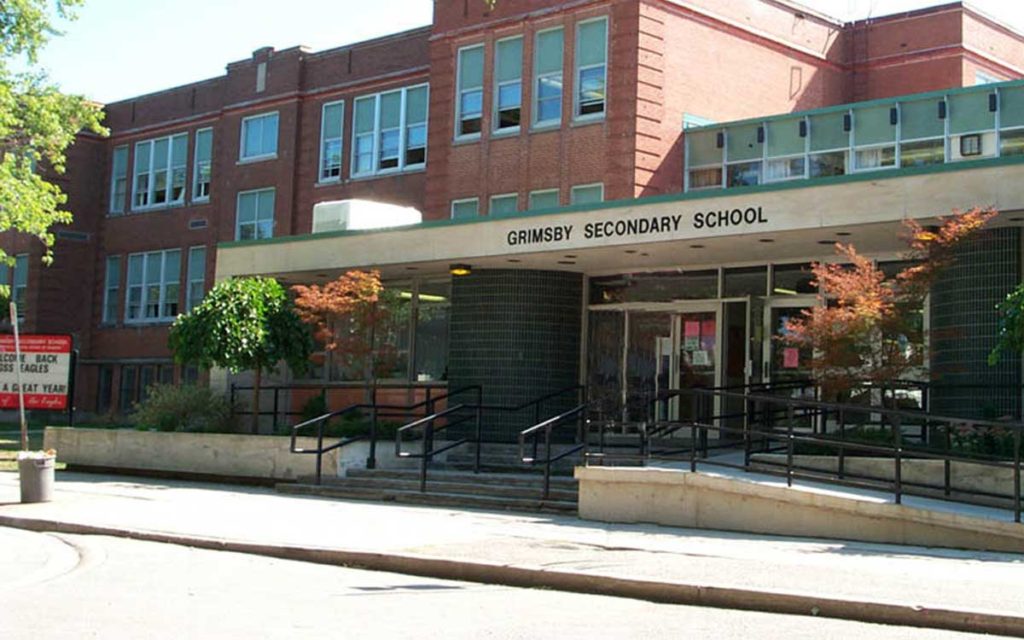 It's one list that Niagara's high schools would prefer not to be on.
Global News reporter, Patrick Cain, recently broke a story on how for years, the University of Waterloo has been comparing the marks of high school graduates with their marks in the University's engineering program. Some matched and some didn't. What Waterloo has been finding is that the marks from students coming out of three different schools aren't reliable indicators on how those students will fair in their post-secondary studies. Some students were getting really good grades in high school and continued to do so in university while others had their marks drop as much as 30 per cent.
After collecting and comparing the data for years, Waterloo eventually was able to tell what schools were inflating their students' marks and which schools were not. The University of Western Ontario said they use a very similar system to that of Waterloo's.
Grimsby Secondary School (GSS) was at the top of the list and has been for three years in a row. GSS graduates who were accepted to Waterloo's highly ranked engineering program saw their marks drop over 27 per cent. By way of comparison, 16 per cent was the average decline for students from Ontario high schools not on the list.
There were two other DSBN schools in the top 25; Sir Winston Churchill Secondary School and Governor Simcoe Secondary School, both in St. Catharines. Churchill was on the list all three years while Simcoe appeared only on this year's list. St. Michael's High School in Niagara Falls, which is part of the Catholic School Board, was on the list in both 2016 and 2017.
DSBN has said that they do not put a lot of stock into the report. In a letter sent home with GSS students from school principal Mat Miller, it states that; "we completely reject the content of the article and its conclusions". The letter went on to say that the original article is "extremely limited in scope" and "only focuses on the success of students in a single program at a single university".
The letter was highly critical of the report saying, "Our records indicate the Global report is based on fewer than four Grimsby students per year. With this small sample size, we feel the Global report is highly flawed, irresponsible, and unreliable."
Spencer Fox, President of E.S. Fox and a professional engineer said he wasn't that surprised to learn of these findings.  "This is not surprising and I have heard about this for the past 10 years but this article has finally verified the practice.  To me, this shows that high schools are inflating grades as they are not preparing their students properly."
Fox did say, however, that high schools may not have a choice. "To be fair to high schools, if some schools are inflating grades then other schools have no choice but to inflate grades as well.  I hope that engineering schools maintain their standards and continue to monitor high schools and also their university engineering students academic performance as we are in a global marketplace and we need capable engineers,  not engineers who have pushed though the system which is what happens at the high school level," explained Fox.
What this report has done is reignited the conversation around the hand-holding that some feel is gone too far in Ontario high schools. Teachers that the Niagara Independent spoke to (on the condition of anonymity) admitted that they themselves and many of their colleagues bump up student marks albeit at times only a couple of percent. The rationalize for "mark bumping" is that students are in competition for highly competitive university admissions  and teachers know that other students applying for those coveted spots are also having their marks bumped in other schools in other boards. In addition, academic scholarship money can be at stake.  For example, a student with an 88 per cent average may qualify for say a $2,000 scholarship but if that average gets bumped to 90 per cent then that could mean up to an additional $1,000 for that same student.
Teachers also expressed a frustration of the "no kid can fail" philosophy. It wasn't that long ago that if you did not hand in an assignment you got a mark of zero or if your overall mark wasn't greater than 50 per cent, you failed that grade. It appears that the responsibility and ownership of academic performance is no longer on the shoulders of students.
"You're not doing a student any favours if they get into university and aren't well-prepared for the challenge," Greg Moran, who ran admissions for the University of Western Ontario in the 1990s told Global News. "They are going to suffer the failure and frustration that that involves."