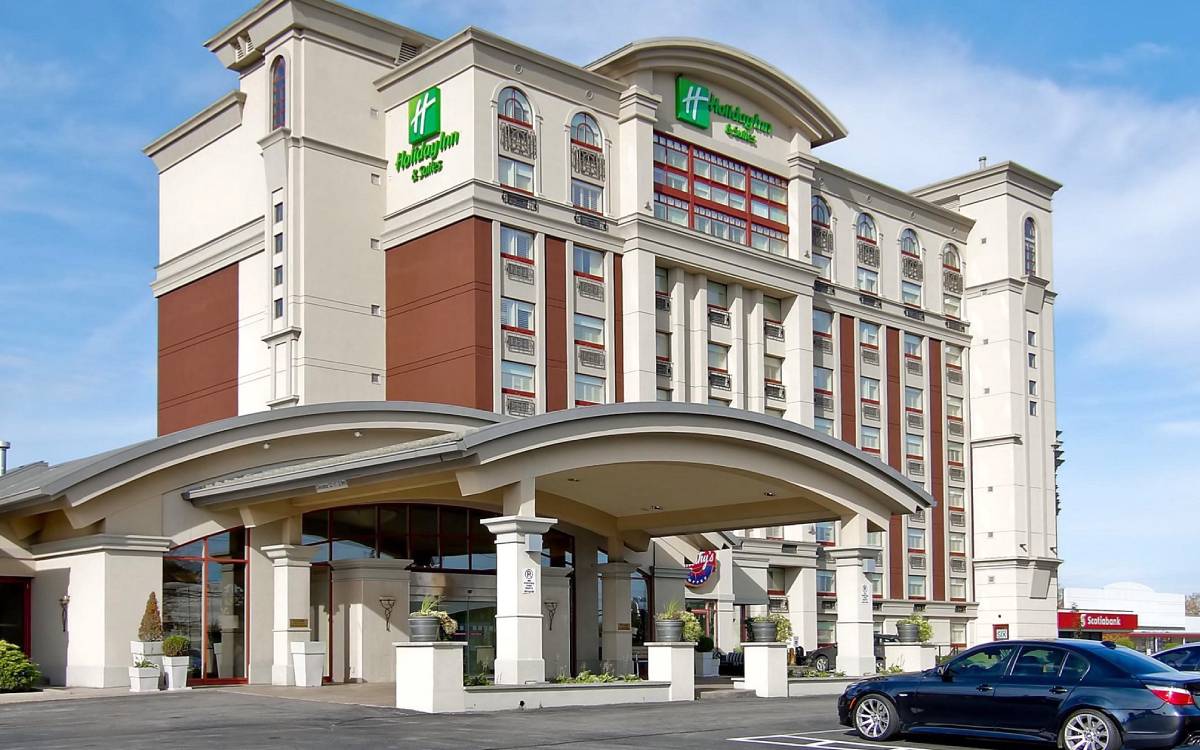 The Holiday Inn and Suites at 327 Ontario Street, St. Catharines. One of the Nitsopoulos family's 'Heart of Niagara Hospitality' properties. Photo credit: IHG/Holiday Inn


An online survey of 22 Canadian hotel executives, representing 127 hotels and over 20,000 hotel rooms across Canada, was conducted by Nanos Research in May and June of 2021. The survey was conducted in an effort to capture the pulse of the Canadian hotel industry during and beyond the COVID-19 pandemic.

Among the survey findings, there was a consensus that it will take two to three years for occupancy rates to return to 2019 levels, and that the Canadian Emergency Wage Subsidy and Canada Emergency Rent Subsidy have been critical to the survival of the industry during the pandemic. The executives reported that they were hopeful the subsidies would continue into 2022, as they plan to ramp up staffing levels and marketing efforts as part of their post-pandemic recovery.
Here in Niagara, a lot hinges on the re-opening of the international border.

Wayne Thomson, who is the former mayor of Niagara Falls, a current city councillor, and Fallsview Group business manager, said that many of the major hotels in Niagara Falls reduced their room rates to around $100 during the pandemic, and slashed their staff in order to stay solvent. 
"At present, we've got patios all over the place, and that's great, as long as the weather is good," he said. "In Niagara Falls, we rely on visitors from the United States…that's a key element. We're all waiting for July 21…that is going to be critical to getting people back to work. We need to get the attractions, the casinos, back in operation."
Discretionary travel restrictions between Canada and the United States are set to expire on July 21, although they could be extended. It is also the point where the Ontario government may move to Step 3 of its re-opening plan, which would allow for indoor dining and larger group capacities. The transition to Step 3 is predicated on 70 to 80 per cent of residents having received at least one jab, and 25 per cent being fully vaccinated.
Angelo Nitsopoulos is owner and operator of Heart of Niagara Hospitality, a group of three hotel properties in St. Catharines. Although he was grateful for the government subsidies, including a loan which allowed him to cover the $600,000 in taxes due on his Ontario Street hotel, the Holiday Inn, he was adamant that there is no recovery until the Canada-U.S. border reopens.
"We're still in a disaster zone," said Nitsopoulos. "A state of 'normal' will exist only when we are fully open for business…when we have soccer and hockey tournaments coming into town, when the IceDogs get to play, when the Performing Arts Centre is open. If it wasn't for the wage and rental subsidies, the whole hospitality industry might have failed," he insisted.
Nitsopoulos said that although his hotels are still engaging in some social media marketing, he has no plans at present to ramp up his advertising. "Absolutely not. We can't spend money and not get a return," he lamented. "I'm disappointed by doctors making the decisions. They're still getting their paycheque. I've got close to 400 employees, and right now, half to 75 per cent of them are laid off. We're maneuvering and tried to keep afloat…we've prepared for recessions in the past, but nobody was prepared for this."
Acting medical officer of health for the Niagara Region Dr. Mustafa Hirji said recently that the risk of reopening the border this summer is too great, especially with the highly transmissible Delta variant spreading in both Canada and the U.S. Although beyond his jurisdiction, Hirji recommended that the border be closed for another month, allowing a longer timeframe for vaccinations to increase. Local politicians and business owners are vocally and vehemently opposed to extending the border closure.
Labour shortages are an unfortunate by-product of the wage subsidies that have been distributed by the government, said Nitsopoulos. "A restaurant server can make good money…between an hourly wage and tips, most do better than $20, even in a slow restaurant," he said. "After three months, we provide a benefits package, and travel accommodation discounts through our branded hotels. It's a pretty good deal."
Bob Jackson is the CEO of Lais Hotel Properties Limited which includes Vintage Hotels and Niagara's Finest Hotels, a brand of 12 hotels and two dozen restaurants and spas in Niagara-on-the-Lake, Jordan, and Stratford. He's excited at the prospect of Step 3 implementation.
"It's certainly been a shared pain in the hotel industry," he said. "The pandemic has had a dramatic effect on business…we've had over 1,000 employees laid off since last spring." Jackson said that Lais kept its core management fully employed, and extended benefits to all full-time team members on layoff. 
Lais Hotels never dropped its room rates. "It was important to us to maintain the real-value proposition of what we offer," said Jackson. From a marketing perspective, Lais engaged in a campaign of "soft messaging," keeping a connection with guests or clients through social media channels.
"There are signals that the corporate side may bounce back a little bit quicker than expected," said Jackson. "We also do a lot of social events, especially weddings, with upwards of 400 a year. Based on the anticipated demand, we're probably going to see record numbers for the next two to three years." He added that the Canadian emergency wage and rent subsidies were certainly helpful for the smaller operations, "and for us too, no question about it."
Jackson is expecting that July and August are going to be quite busy, with "north of 80 per cent occupancy. Generally, people are going to stay closer to home…they can't cross the border just yet, and we have an attentive audience from the GTA and Southern Ontario." Jackson added that the situation could become more problematic into the fall, if the border remains closed. "The Shaw Festival is obviously important to Niagara-on-the-Lake tourism, and a high proportion of that audience comes from the U.S."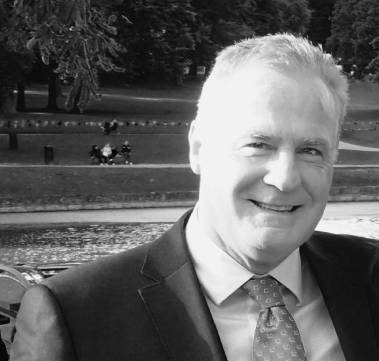 Don Rickers' career in education spanned over three decades, and included stints as a teacher, student recruiter, coach, boarding school housemaster, enrollment management director, and headmaster. He has travelled extensively and visited hundreds of schools around the globe, and served for almost ten years on the governing committee of the Association of Boarding Schools based in Washington, DC. Now a member of the Canadian Association of Journalists, his freelance articles have been featured in newspapers, blogs, and educational journals. A former national team lacrosse player, he holds a masters degree from Brock University, and is a member of the board of directors of the South Niagara Rowing Club. He resides in Fonthill.