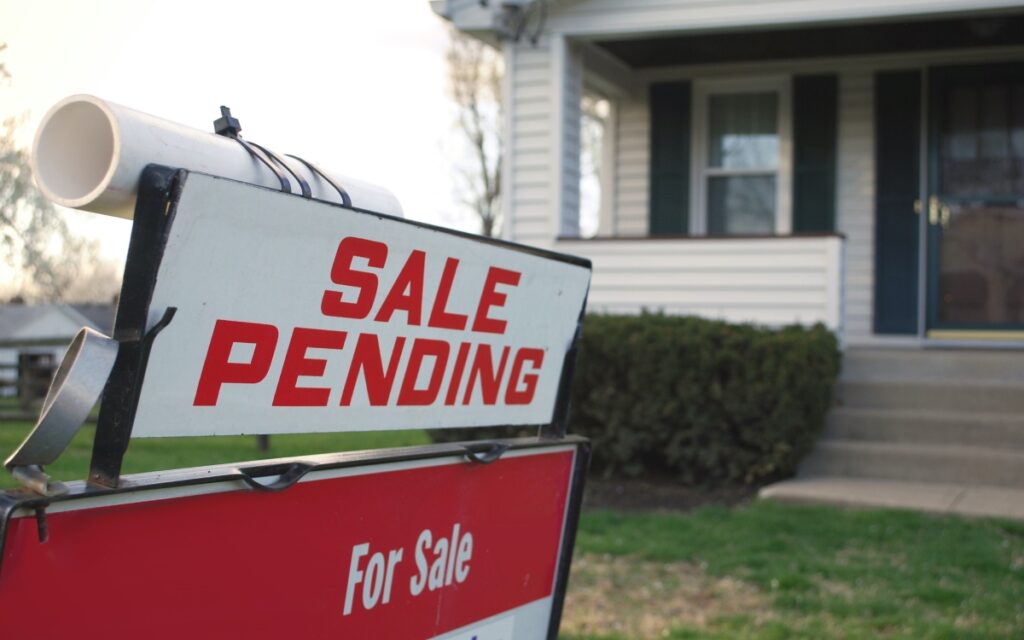 The local Housing Price Index (HPI) benchmark dipped 1.3 per cent between September and October. Photo credit: HouseLogic/Liz Foreman
As the Bank of Canada continues on its campaign to crash the Canadian economy by aggressively raising interest rates in order to bring inflation back down into its arbitrary target range, local housing prices once again dipped downward last month. 
Between September and October 2022, the local Housing Price Index (HPI) composite benchmark fell by 1.3 per cent from $661,900 to $653,500. The decrease represented the seventh consecutive month-over-month price-dip, however, the reduction was noticeably more tame than previous months. 
In September, the HPI fell by 3.7 per cent, the two months before that it dropped by 4.1 and 4.9 per cent, respectively. 
Despite the freefall in prices since April, according to Niagara Association of Realtors (NAR) president Jim Brown, the numbers from last month may suggest the local market is starting to stabilize. 
"Month over month, Niagara real estate has shown a small decrease in the benchmark price," Brown said in a media release Friday. "The number of unit sales is slightly higher when compared to last month. This may be an indication of a trend towards stable pricing and sales in Niagara." 
A total of 410 residential units exchanged hands locally last month, up from 399 in September. 
From Wainfleet to West Lincoln, every municipality in the NAR service area experienced a month-over-month price drop in October. 
In Niagara's largest municipality, St. Catharines, the HPI benchmark fell by 2.2 per cent from $595,100 in September to $582,100. The month prior it fell by 3.7.
In Niagara Falls, where prices consistently and most closely approximate the average HPI across the region at large, prices dropped 1.6 per cent from $650,300 to $640,000.
In Niagara's three most affordable markets of Port Colborne/Wainfleet, Fort Erie, and Welland, prices only fell by one point or less on a month-over-month basis. 
The region's least affordable place to purchase property, Niagara-on-the-Lake, saw its HPI fall by 2.2 per cent down to $1,076,700, after falling 3.7 per cent the month previous and 6.3 per cent in August. The town remains the only locality in Niagara with an HPI above $1 million. 
After falling over $40,000 in September, prices in Pelham/Fonthill effectively flatlined last month, as they did in Lincoln, Thorold, and West Lincoln. 
The average number of days houses remained on the market between September and October jumped from 37 to 44. The number of new listings was 1,085, down from 1,177 in September.
Calculated using a sophisticated statistical model that considers a home's quantitative and qualitative features, HPI provides a more stable price indicator than average prices, as it tracks changes to 'middle-of-the-range' or 'typical' homes and excludes extreme high-end and low-end properties.
The HPI composite benchmark property for Niagara is currently a 1,276 square foot single detached home between 51 to 99 years old with three bedrooms, two bathrooms, forced air, natural gas and on municipal sewers. 
The Niagara Association of Realtors service area excludes Grimsby and certain parts of West Lincoln. Those locations are included in statistics provided by the Realtors Association of Hamilton-Burlington.