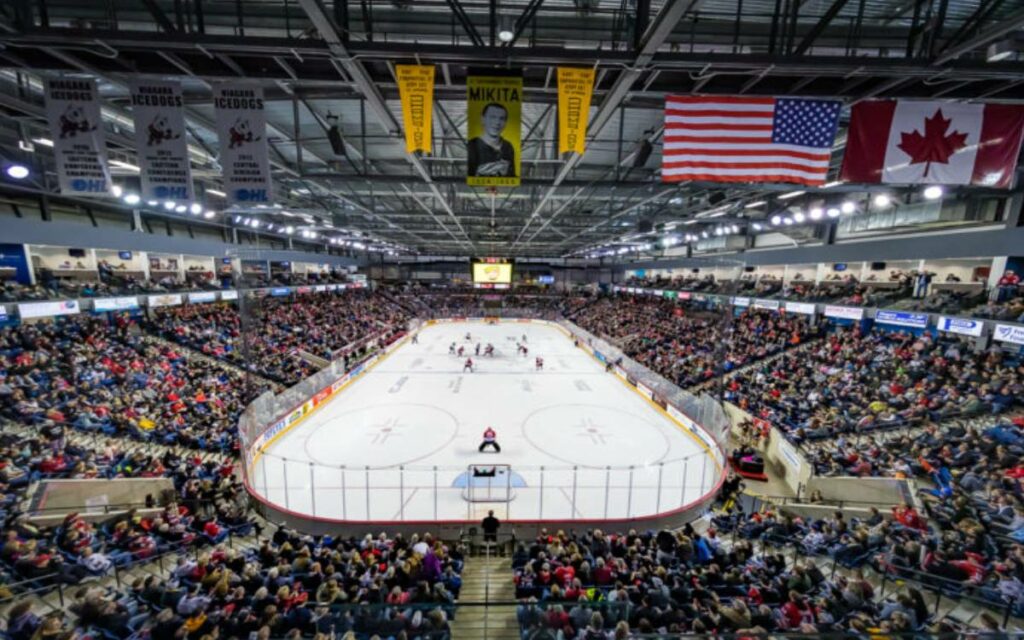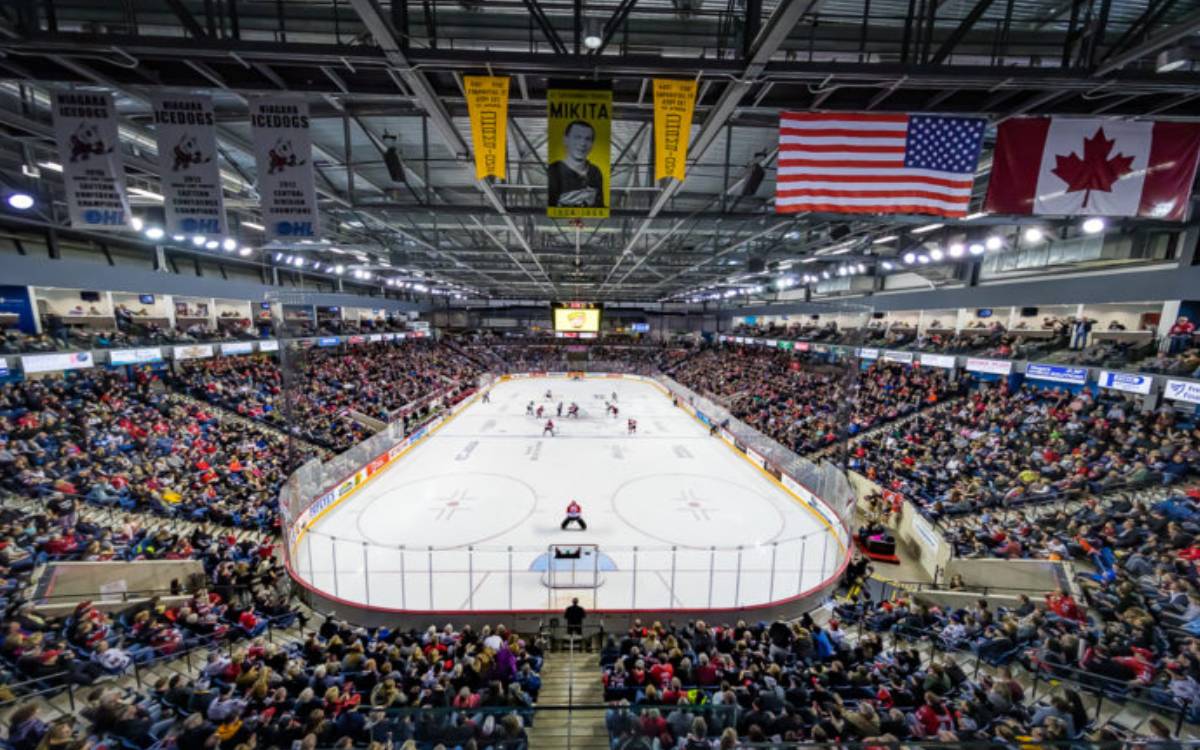 Team also fined $150,000.
To say it's been an interesting week for the Niagara IceDogs would be a massive understatement. 
Just hours after losing in Sudbury Tuesday night, and finding out they wouldn't make the Ontario Hockey League playoffs for the first time since they arrived in Niagara back in 2007, the OHL issued the following statement on Wednesday:
Ontario Hockey League Commissioner David Branch today announced that Niagara IceDogs General Manager, Team Governor and minority owner Joey Burke and Head Coach and minority owner Billy Burke have been indefinitely suspended and, together with the team, fined a combined $150,000.00. An investigation was launched into their overall conduct following the League receiving transcripts of a March 6, 2022 WhatsApp conversation.
Based on the results of the League investigation, it is the position of the League that their conduct is prejudicial to the welfare of the OHL as it violates the Leagues' Harassment & Abuse / Diversity Policy and also runs counter to the OHL's Onside program which emphasizes the importance of demonstrating respect for women through actions and words.
Joey and Billy Burke will have the opportunity to apply for reinstatement no sooner than June 1, 2024. At that time, the Commissioner will assess whether they have successfully completed counselling and education to ensure that there will be no additional violations of League rules, policies, or expected conduct.
The contents of the alleged WhatsApp conversation mentioned were as follows:
(Billy Burke) 
"OHL shows 1 goal on highlights???
Who the f–k runs this s–t!
We win 4-0 and the present it like 1-0????
Send me (name removed) number that P—Y.
Who is the c–t that runs the social media???"
(Joey Burke)
"F–king c–t named (name removed)! Enough of this s–t, she is a bigger fag then our horses–t scouting staff. Bad feel, no radar, enough f–king around."
Thursday afternoon, Billy and Joey Burke issued the following statement:
We are devastated by the sanctions brought down upon us and the Niagara IceDogs by the Ontario Hockey League. 
Certain media outlets are taking liberties speculating on what was said and about whom. To be clear, we were venting in a private hockey staff WhatsApp group chat about the perceived lack of coverage from the league after a win. Unfortunately, we did use profane language, but it was not racial in any sense, nor was it abusive or directed at any IceDogs staff member (male or female) or any players. Embarrassed by our text, we deleted the message right away and apologized directly to our female staff for a vulgar slang word that was used. We also apologized to everyone involved in the chat for the language and tone, long before we knew the chat was leaked.  
It should also be noted that in the 14 years that we have worked for the team, we have never had a complaint brought against us for any inappropriate language or behaviour towards any staff or player.  
Although we are heartbroken, we understand that our positions within the team and the community should have held us to a higher moral standard and for that we are truly sorry. We take great pride in the diverse makeup of our team and our alumni, and we have always strived to create a safe and respectful environment both inside the dressing room and the office as well. We are very proud of the team that we've put together and have all faith that this team will be competing for the Memorial Cup in 2 years and we wish our players, staff and all IceDogs fans nothing but success.
Jody Hull will take over the head coaching duties for Niagara's final four games of the regular season, while the IceDogs scouting department will run the upcoming OHL Priority Selection Draft. 
The draft takes place on Friday, April 29 and Saturday, April 30.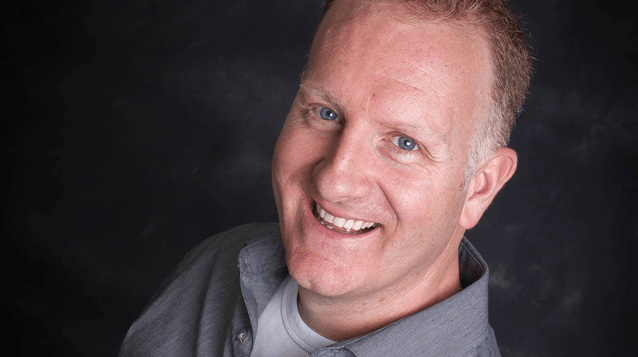 Rod Mawhood is a lifelong Niagara native who has had the pleasure of working in all three mediums – Radio, Print and TV – for over 20 years. His first announcing gig was with the then St. Catharines Stompers. Since then he's worked in radio and TV in Toronto, and currently is the announcer for the Niagara IceDogs and Niagara River Lions.
Rod also covers the Buffalo Bills for FOX Sports and the Buffalo Sabres for NBC Sports.