With the capacity, proper accommodations in place, and collective will, St. Catharines seems like the natural front-runner in the four-city race. Pictured is inside the Meridian Centre. Photo credit: Facebook/Meridian Centre
The Canadian Hockey League (CHL) made it official on Wednesday, naming the Niagara IceDogs one of four finalists to host the 2024 Memorial Cup. 
The Memorial Cup is the national championship of the Canadian Hockey League, which consists of three major junior hockey leagues operating in nine provinces across Canada and four states in the U.S. 
The Ontario Hockey League (OHL), Western Hockey League (WHL), and Quebec Major Junior Hockey League (QMJHL) make up the 52-team CHL. 
Niagara is up against two other Ontario based teams in Kingston (Frontenacs) and Sault Ste. Marie (Greyhounds), and Saginaw (Spirit) out of Michigan. 
"We are excited to have four diverse communities express their interest to bid for the 2024 Memorial Cup presented by Kia," said Dan MacKenzie, President of the Canadian Hockey League.
"The Memorial Cup is a great hockey tradition that not only celebrates the best in junior hockey but also honours the brave men and women who served and continue to serve our country."
Niagara IceDogs Owner and General Manager Darren DeDobbelaer offered this to The Niagara Independent:
"We are very excited to bid on this prestigious event. We are very hopeful that we will be awarded this and bring the tournament to the Region that so richly deserves it."
At first glance, St. Catharines and the Meridian Centre (home of the IceDogs) and the Niagara Region as a whole appears to be a no-brainer with location, hotels and restaurants. 
Let's break down the four finalists.
Niagara IceDogs 
Population: St. Catharines: 140,370  
Niagara: 447,888 
Meridian Centre capacity: 5,300 
Hotel rooms available: over 16,000
Kingston Frontenacs 

Population: 136,685
Leon's Centre capacity: 6,700 
Hotel rooms available: undocumented 
Sault Ste Marie Greyhounds 
Population: 73,368
Essar Centre capacity: 4,928 
Hotel rooms available: 1,700
Saginaw Spirit 

Population: 43,854
Dow Event Centre capacity: just under 5,500
Hotel rooms available: undocumented, but Saginaw, Michigan lists 10 hotels in the city 
Newly elected St. Catharines Mayor Mat Siscoe is hoping to show off St. Catharines and Niagara.
"I'm excited by the steps taken by the IceDogs to submit a bid for the Memorial Cup, and the City of St. Catharines stands ready to work with the IceDogs to make the bid a reality," said Siscoe. 
"The opportunity for Niagara to be showcased on the national stage is one we are proud to be a part of.
We're looking forward to once again playing host to Canada and showing off the world class investment we made with the Meridian Centre in downtown St. Catharines."
Meantime, Niagara Regional Chair Jim Bradley feels St. Catharines and Niagara is ready to host the Memorial Cup.
"There is no better centre of enthusiasm for junior hockey than Niagara," Bradley said. "We've got a first-rate rink, a long history and tradition with Junior A hockey and a huge fan base that will ensure a capacity crowd every game.  
Plenty of top-notch hotel accommodations and high-quality restaurants as well as natural attractions will draw fans from afar to our community.
Experience in hosting national sporting events and a large number of enthusiastic volunteer cohorts will ensure success. We will do junior hockey proud as hosts."
DaDobbelaer, along with City and Regional staff will now gather to put an official bid together. 
The next deadline in the process is January 31, 2023, which is when teams will be required to have their bids submitted with the final decision on the host being made in March of 2023.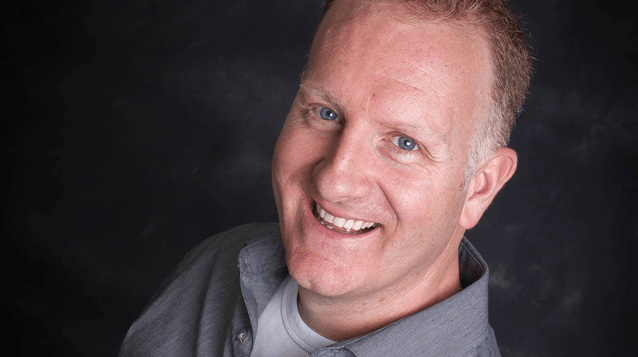 Rod Mawhood is a lifelong Niagara native who has had the pleasure of working in all three mediums – Radio, Print and TV – for over 20 years. His first announcing gig was with the then St. Catharines Stompers. Since then he's worked in radio and TV in Toronto, and currently is the announcer for the Niagara IceDogs and Niagara River Lions.
Rod also covers the Buffalo Bills for FOX Sports and the Buffalo Sabres for NBC Sports.