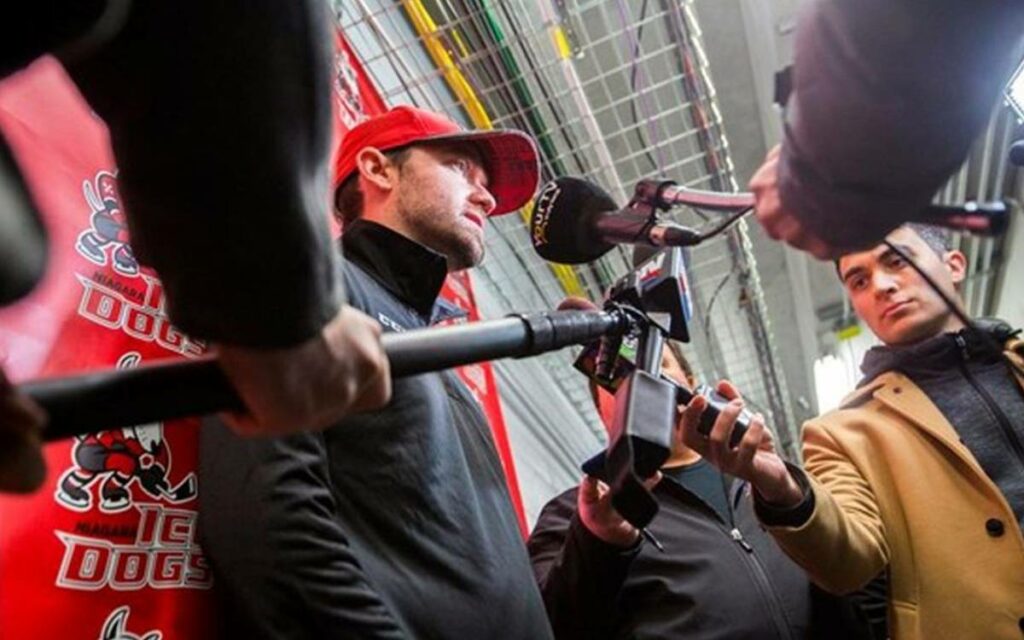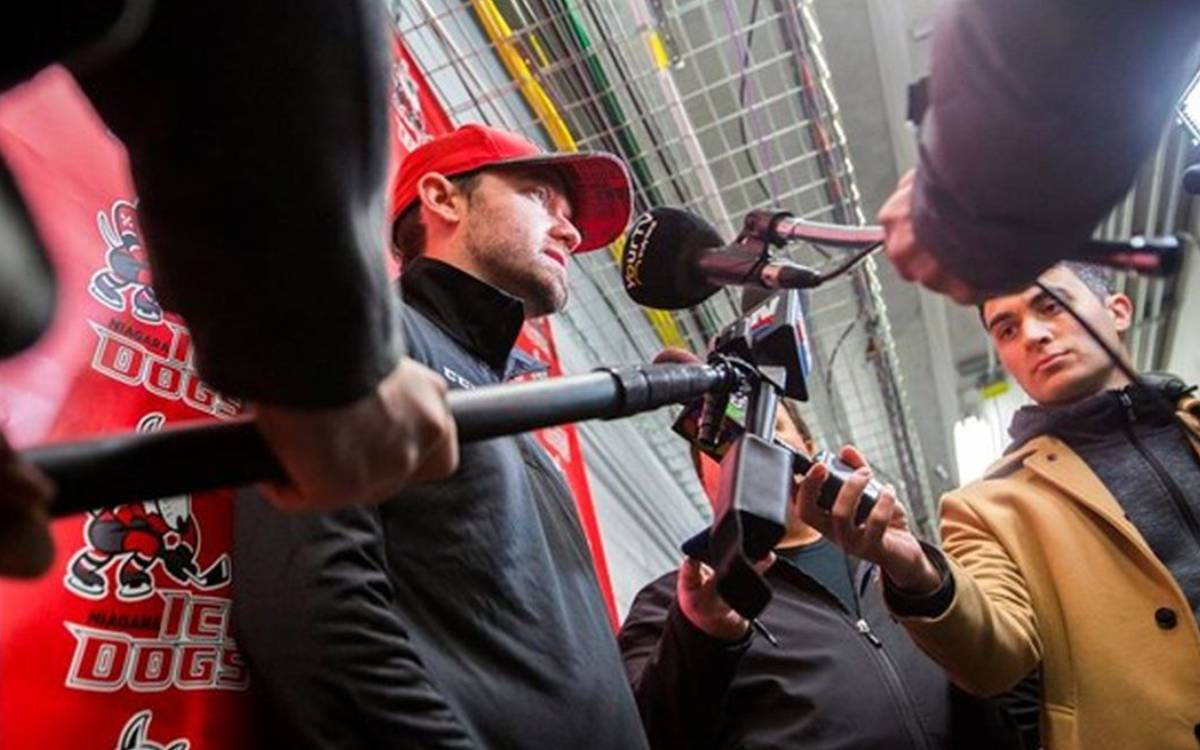 IceDogs general manager Joey Burke at a press conference in December 2019. Photo credit: Hamilton Spectator/Julie Jocsak
Imagine trying to build a hockey team and drafting close to a dozen players who haven't played in a 'real' game in more than a year.
Then, add the fact that the players you're drafting are fifteen and sixteen years old and could have easily added a few inches in height and/or 10 to 20 pounds to their frames.
That's the dilemma Niagara IceDogs general manager Joey Burke and his scouting staff are facing as the OHL Priority Selection Draft gets set to commence Friday night with rounds one to three.
The two-day draft will wrap up Saturday with rounds four to 15.
And again, all happening with no organized 'league' hockey here in Ontario since last March due to the COVID-19 pandemic.
That being said, Burke and the franchise are ready.
"All things considered, we feel very comfortable," said Burke on the Niagara Sports Report on Newstalk 610 CKTB.
"You nailed it though, it absolutely is a daunting task we've been faced with this year. We've been able to put together an unbelievable data base on all these eligible players.
We're going into this with a ton of confidence, and really believe we're going to walk out of it with a truly great group of players."
The IceDogs made two moves this week including one trade that now gives them three second round picks. They were originally slated to select back-to-back, third and fourth overall, already in the second round.
Niagara traded one of two their third round picks and a fourth rounder in 2021 to the Erie Otters for their second round selection this year.
"We're going in best player available. We really feel we don't have a huge need that we have to address."
Instead of in-person meetings, and having draft eligible players visit the Meridian Centre (IceDogs home arena), Burke and his group have conducted an extraordinary amount of Zoom and Google meetings over the computer.
"From our end we love the face to face, but rather than have the straight forward interviews it almost becomes, at times, you're having more casual conversations with these guys.
Asking how they've dealt with the past year, and the challenges as a society we've all been facing. The mental health issues, and to be scouted as you would in a traditional year."
Burke hopes at least three, if not four of the players drafted this weekend will be on the IceDogs opening night roster come October 7.
Due to the cancellation of the 2020-21 Ontario Hockey League season, Niagara's highest ever drafted player (2020 first round, second overall) Pano Fimis has yet to make his IceDogs debut.
Add to that their 2020 European Pick in Russian forward Danil Gushchin, who recently signed an NHL Entry-Level Contract with the San Jose Sharks, and the franchise and their fans are eagerly anticipating a return to normal with visits to the aforementioned Meridian Centre on Thursday and Saturday nights throughout the fall and winter – and hopefully the spring too with some playoff hockey.
"We can't wait for the draft, and can't wait to get back on the ice," concluded Burke.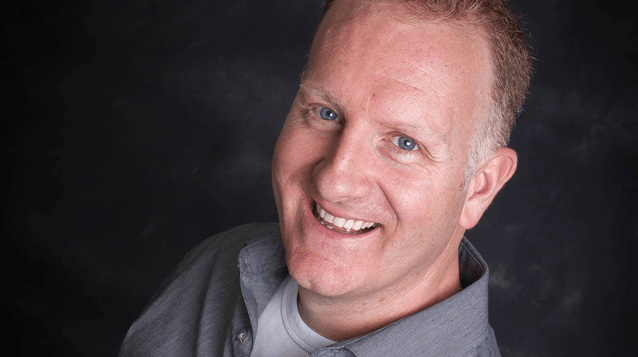 Rod Mawhood is a lifelong Niagara native who has had the pleasure of working in all three mediums – Radio, Print and TV – for over 20 years. His first announcing gig was with the then St. Catharines Stompers. Since then he's worked in radio and TV in Toronto, and currently is the announcer for the Niagara IceDogs and Niagara River Lions.
Rod also covers the Buffalo Bills for FOX Sports and the Buffalo Sabres for NBC Sports.