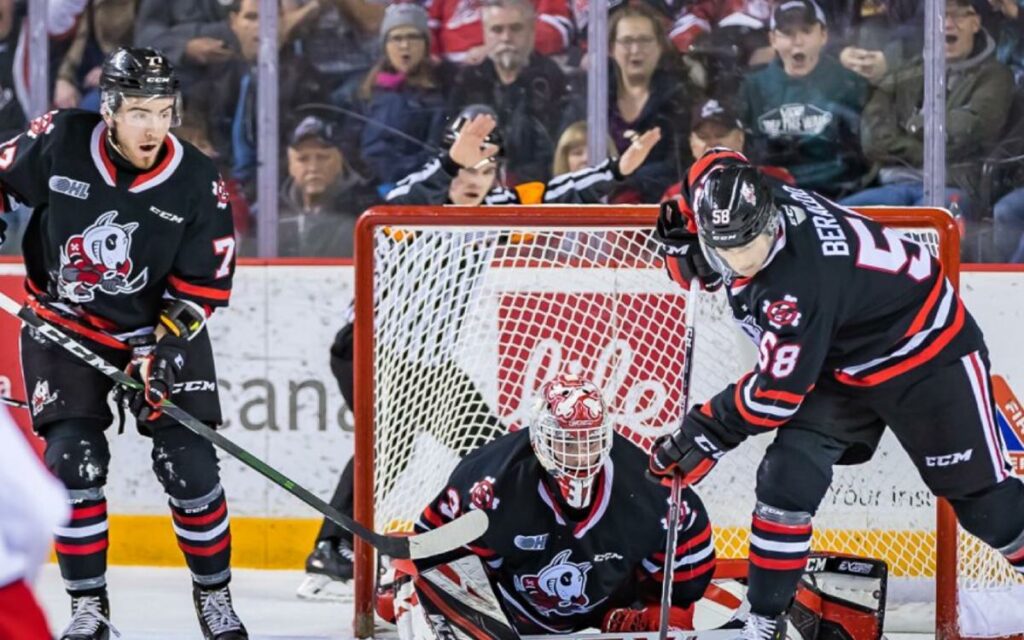 Twelve new players make up the IceDogs roster. Photo credit: Meridian Centre
Puck drop on the Niagara IceDogs 2023-24 season happens Friday evening in London. A night later, the IceDogs welcome the perennial powerhouse Knights back to Meridian Centre in downtown St. Catharines to complete the home and home.
It's certainly not an easy opening to the regular season for a team that won just 12 games last season. 
We'll get to the additions on the ice in just a moment, but first off of it. 
The IceDogs named St. Catharines native, and son of Bruce, Ben Boudreau associate coach earlier this summer. Just over eight weeks later the club named the elder Boudreau senior advisor. 
"When you're starting your first two games against London, we don't want to get behind the eight-ball, and it's not like you're playing a junior b team out there," said Bruce Boudreau, who has connections to St. Catharines and Niagara dating back over 40 years since playing for the then American Hockey League (AHL) St. Catharines Saints, farm team of the Toronto Maple Leafs.
"We want to get off to a good start, and like I've said I've never been shy about giving my thoughts and I think I will end up doing that this year as well."
Boudreau also started the Golden Horseshoe Hockey School in St. Catharines, which has been running since 1982.
Now onto the ice where the team will feature 12 new players from the 2022-23 campaign. 
We'll begin with the forwards, where 2023 first round draft picks Ryan Roobroeck (second overall) and Ethan Czata (fifth overall) will make their official Niagara debuts Friday night. 
Mike Levin, Gavin Bryant, Mathieu Paris, Ryan Humphrey – all via trade – and Ivan Galiyanov (draft) are the other newcomers up front.
On the blue line, local product and former Merritton Bulldog Connor Federkow joins the IceDogs from London (via trade) along with Danil Sobolev (trade), Artem Frolov (draft), and Urban Podrekar (European draft). 
Sobolev is a 2021 fifth round draft pick of the NHL Montreal Canadiens. 
Andrew Wycisk and Bronson Ride are the returnees, on defense, from last season. Ride was an invitee to Ottawa Senators Rookie Camp here in 2023. 
In goal, Marcus Vandenberg, via a trade with Kitchener, joins Owen Flores who just returned from Nashville Predators Rookie Camp on Wednesday of this week. 
Former Niagara IceDogs forward and coach Andrew Fritsch, who was just hired by the NHL Pittsburgh Penguins as a Skills Development Coach offered this assessment when asked about his expectations for the club this season.
"I was around training camp, and it just had a different vibe, they're some younger players and some older players mixed in, but you've got to be excited about the younger players," Fritsch said. 
"Kevin (He), Frolov, Czata, Roobroeck, Galiyanov who I love, this kid has a motor who I think is going to be a really good player – and we got him in the fourth round.
I think the future is bright for this team, it's only trending up, and I think they're a year or two out from being a really good team."
For more information on the IceDogs visit: niagaraicedogs.net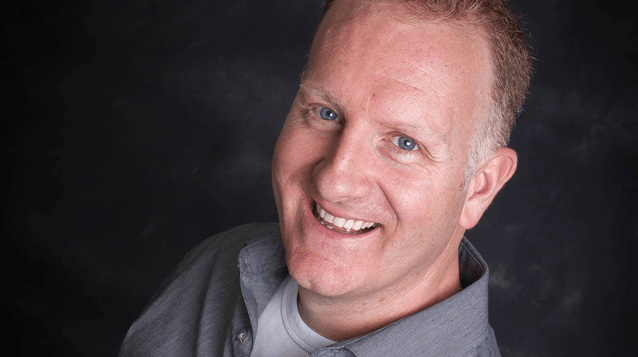 Rod Mawhood is a lifelong Niagara native who has had the pleasure of working in all three mediums – Radio, Print and TV – for over 20 years. His first announcing gig was with the then St. Catharines Stompers. Since then he's worked in radio and TV in Toronto, and currently is the announcer for the Niagara IceDogs and Niagara River Lions.
Rod also covers the Buffalo Bills for FOX Sports and the Buffalo Sabres for NBC Sports.