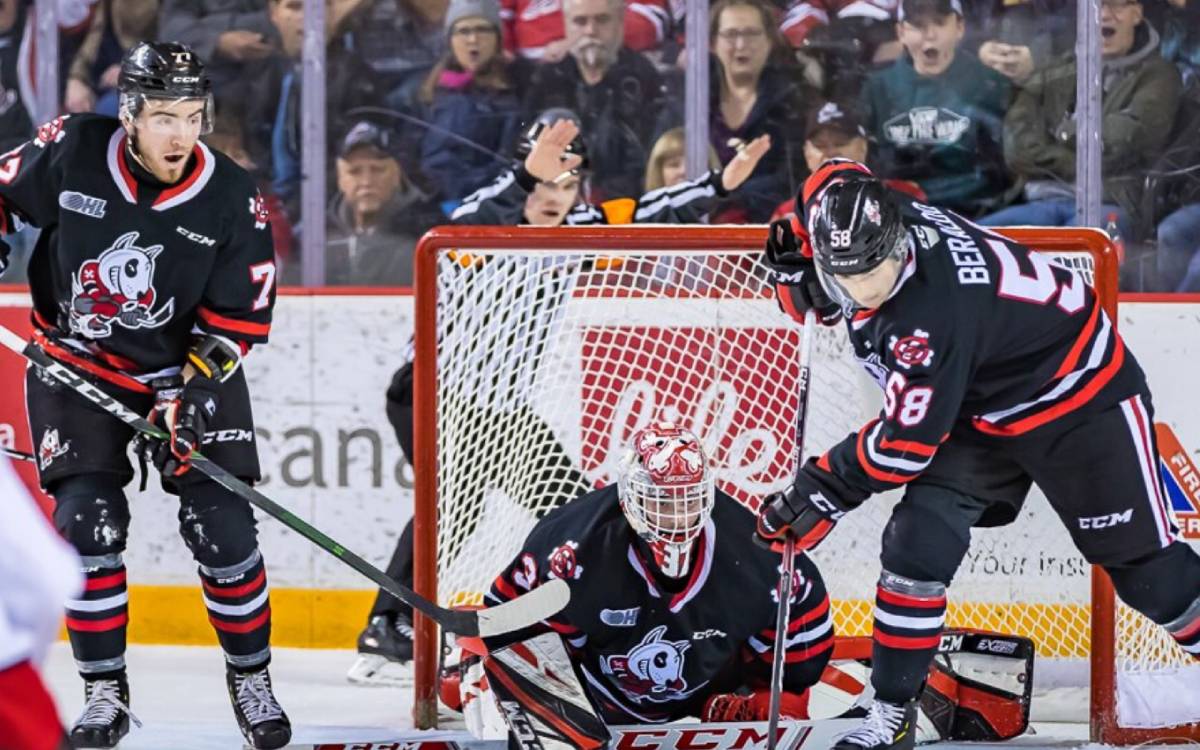 The team returns to action October 7 against the Barrie Colts. Photo credit: Meridian Centre
As things slowly but surely return to normal across Niagara, sports are no different.
The Niagara River Lions began their regular season last week, the Welland Jackfish will begin their season next week, while the Niagara IceDogs released their 2021-22 schedule on Tuesday.
The St. Catharines Jr. A Athletics lacrosse club could return to action in a bubble, outside of the region, in the coming weeks as well.
The IceDogs, who arrived in Niagara in 2007 and average upwards of 5,000 fans a night, will likely be the first sporting franchise in Niagara to allow full capacity at their games.
Niagara's top hockey club plays its home games out of Meridian Centre in downtown St. Catharines and announced their schedule as part of the Ontario Hockey League's (OHL) #GameOn full release this week.
The IceDogs, who last played a game on March 10, 2019, before the COVID-19 pandemic shut down most of the sporting world, will open their campaign on Thursday, October 7 in Barrie. Two nights later they'll welcome the Oshawa Generals in their home opener.
Divisional alignment remains the same in 2021-22, with each of the league's 20 member teams playing a 68-game unbalanced schedule made up mostly of intra-conference play. Cross-conference matchups will occur in select instances between opponents of close geographical proximity. The OHL's three American-based teams – the Erie Otters, Flint Firebirds and Saginaw Spirit – will open the season facing each other exclusively through the end of October.
Niagara will play its entire season within the Eastern Conference, with the exception of six games against the Erie Otters.
In all, Niagara will play the Barrie Colts, Erie Otters, Hamilton Bulldogs, Kingston Frontenacs, Mississauga Steelheads, North Bay Battalion, Oshawa Generals, Ottawa 67's, Peterborough Petes, and the Sudbury Wolves this season.
"The League chose to return to play this year with a schedule that would provide all teams the optimum opportunity for success," said OHL Commissioner David Branch.
"We largely modeled the structure of games after the NHL this season, consisting of mainly regional play along with reduced travel and costs."
Branch went on to mention the league's commitment to its players' education aspirations as well.
"It's an exciting time of new beginnings for our League," Branch said.
"The OHL continues its tradition of developing the world's best young student athletes and we're very much looking forward to having players back in OHL communities as they pursue both their hockey and academic-related goals."
The IceDogs season breaks down like this:
Weeknight Games (Monday—Thursday): 21
Weekend Games (Friday—Sunday): 47
Longest Home Stand: 4 games (March 19—26)
Longest Road Stretch: 6 games (February 5—19)
Busiest Home Month: March (7 games)
Busiest Road Month: January, February, March (7 games)
For more information visit niagaraicedogs.net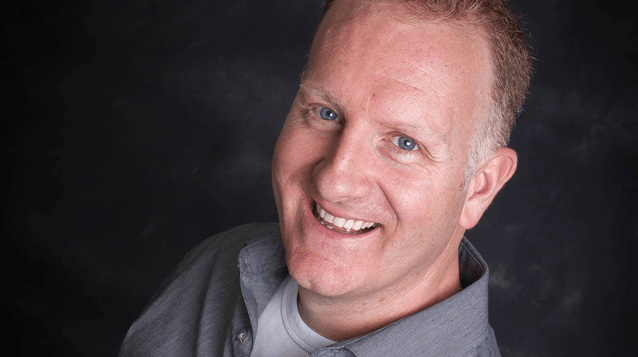 Rod Mawhood is a lifelong Niagara native who has had the pleasure of working in all three mediums – Radio, Print and TV – for over 20 years. His first announcing gig was with the then St. Catharines Stompers. Since then he's worked in radio and TV in Toronto, and currently is the announcer for the Niagara IceDogs and Niagara River Lions.
Rod also covers the Buffalo Bills for FOX Sports and the Buffalo Sabres for NBC Sports.