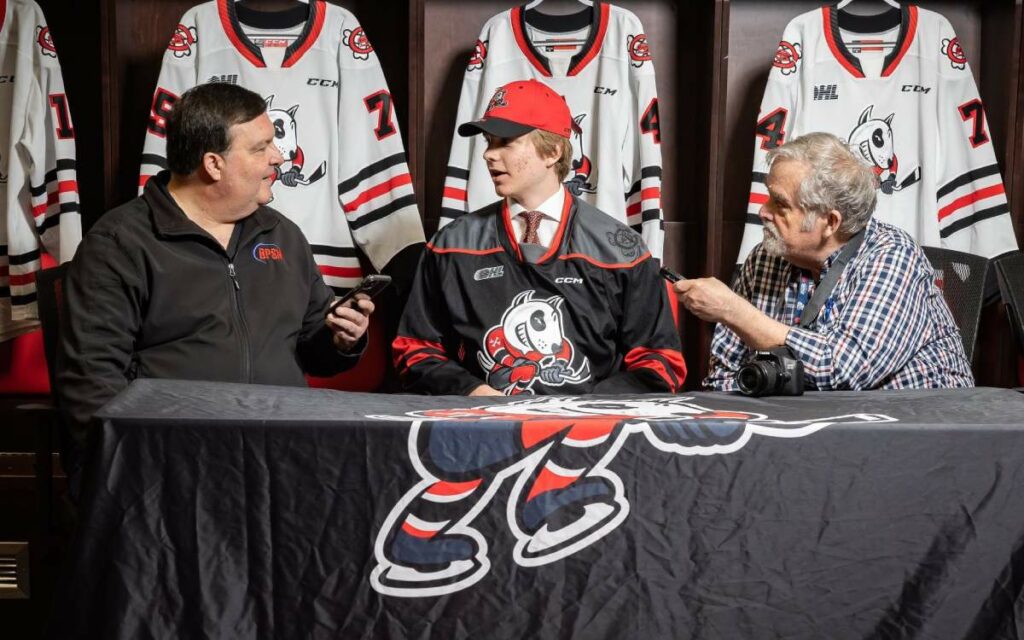 Team makes 16 selections over two-day draft. Several local players drafted. Photo credit: Niagara IceDogs/Vivid Eye Photography
Rather than calling it a rebuild, Niagara IceDogs owner and general manager Darren DeDobbelaer called it a "retool."
After finishing the 2022-23 season last overall in the 20-team Ontario Hockey League (OHL), DeDobbelaer and the IceDogs brass knew this year's Priority Selection Draft was an important one.
Niagara had two picks in the top-five, second and fifth overall.
With their first pick the IceDogs selected centreman Ryan Roobroeck from the London Jr. Knights. 
The 6'2″ Roobroeck, brother of former IceDog Dylan Roobroeck, had 68 goals and 103 points in just 42 games with the Jr. Knights this past season. 
"Ryan Roobroeck has got the highest ceiling in the draft," said DeDobbelaer on the Niagara Sports Report on Newstalk 610 CKTB. 
"Scored over 100 (points) this year, he's just a scoring machine, and we're happy to have him in Niagara."
"It's truly amazing," Roobroeck told the Ontario Hockey League's Terry Doyle on draft night. "I'm looking forward to it. (My brother) loved every second of it (being in Niagara)."
Niagara then selected another forward in Ethan Czata with its second first round pick, fifth overall. 
Czata had 24 goals and 39 points in 39 games with the Red Deer Rebels.
"We liked him (Czata) a lot," DeDobbelaer said. "He blocks shots, he's probably one of, if not the fastest skaters in the draft this year. He backchecks, he wins all of his faceoffs, he's just a complete 200-foot player."
"It's great to be drafted by such a great organization," Czata told the Niagara Sports Report. "A lot of players have come from this organization, and it's an honour."
The IceDogs did draft a pair of local players in St. Catharines natives, goaltender Finn Moffatt and blueliner Ben Arnold.
Other Niagara natives drafted into the OHL saw Fenwick goaltender Isaac Gravelle go to Oshawa, Dryden Allen who calls Niagara Falls home to Flint, Liam Beamish of Beamsville to Sarnia, Dustin Lariviere of Welland to Erie, Niagara-on-the-Lake's Kaleb Dietsch to Ottawa, Trent Vaillancourt of Niagara Falls to Mississauga, Easton Lynds to Peterborough, Noah Read of St. Catharines to London, and Thorold's Carter Timmins – younger brother of Toronto Maple Leafs' Conor – to Sarnia.
A total of seven Southern Tier Admirals were drafted, while a pair of Niagara North Stars were drafted. 
One other interesting draftee for Niagara was Eric He, brother of current forward Kevin He, who was selected in the eighth round.
Below is the full draft list for the Niagara IceDogs.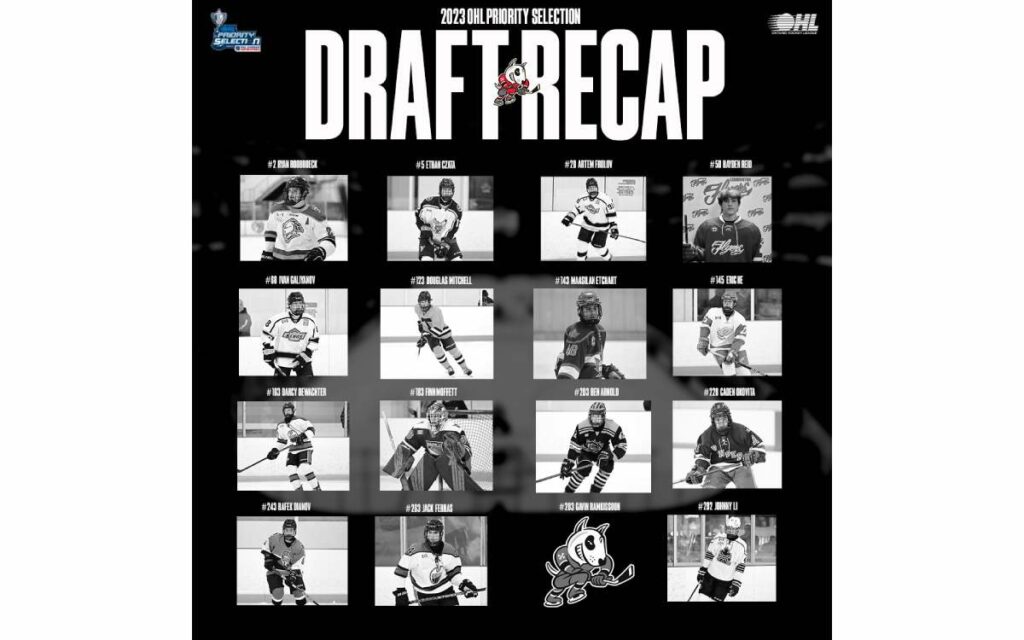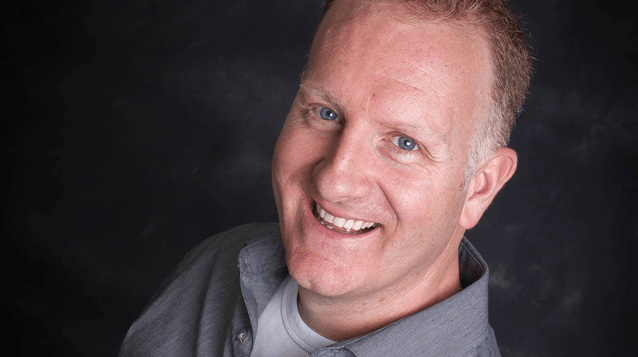 Rod Mawhood is a lifelong Niagara native who has had the pleasure of working in all three mediums – Radio, Print and TV – for over 20 years. His first announcing gig was with the then St. Catharines Stompers. Since then he's worked in radio and TV in Toronto, and currently is the announcer for the Niagara IceDogs and Niagara River Lions.
Rod also covers the Buffalo Bills for FOX Sports and the Buffalo Sabres for NBC Sports.