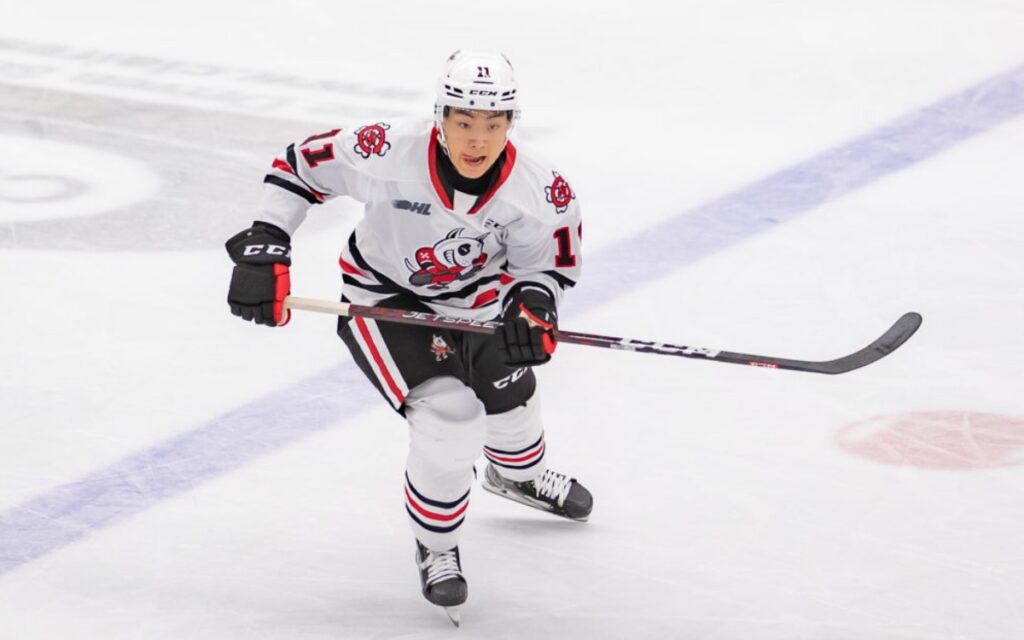 The rebuilt St. Catharines franchise kicks off its 2022-23 season against the Mississauga Steelheads at home at the Meridian Centre. Pictured is 2022 second round pick Kevin He. Photo credit: Niagara IceDogs
The puck drops on the Niagara IceDogs 2022-23 regular season Thursday night at home against the Mississauga Steelheads. 
The IceDogs are coming off a (22-42-4) 2021-22 campaign in which they finished last overall in the 20-team Ontario Hockey League (OHL) with 48 points. 
Last season was also mired in controversy off the ice surrounding ill-advised text messages sent between the previous management and coaching staff. 
Enter a new era of Niagara IceDogs hockey.
For the first time since 2007 when the Burke family brought the IceDogs to Niagara from Mississauga, there are new owners. 
Enter a pair of Brantford natives. Darren DeDobbelaer as majority owner, and his business partner who really needs no introduction when it comes to hockey in Canada, Wayne Gretzky. 
DeDobbelaer took over the IceDogs general manager portfolio as well, and no GM in the OHL has been busier since the sale of the franchise was approved. DeDobbelaer has made no fewer than 14 trades involving 15 players and 34 draft picks. 
Daniel Fitzgerald is the IceDogs new head coach.
Fitzgerald, who previously worked under DeDobbelaer with one of his two Brantford junior teams, the Ontario Junior Hockey League (OJHL) Brantford 99ers, recently joined the Niagara Sports Report to preview the upcoming season. 
"We had a good sense of who we had and what we had after the first week of (training) camp," Fitzgerald said.
"Guys are really starting to settle in on how we want to play. They understand what it takes to be an IceDog now."
Fitzgerald and DeDobbelaer were quick to name third year defenseman Landon Cato captain, and have since named fellow blueliner Nathan Ribau, acquired in a late June trade from the Windsor Spitfires, as an assistant. 
The IceDogs feature four returnees on the blueline, Cato, Team Switzerland World Junior Rodwin Dionicio, Alec Leonard and Andrew Wycisk. 
David Jesus (and yes, it is pronounced like the man above) acquired in a trade with the Oshawa Generals will provide veteran leadership on the backend. 
Pano Fimis, who attended Toronto Maple Leafs rookie camp, highlights a group of seven forwards who played for Niagara last season, while Detroit Red Wings 2021 sixth round draft pick Pasquale Zito is the top ranked forward among the seven new faces at the position. 
Kevin He, a 2022 second round pick by the IceDogs, appears to be worthy of his selection in the OHL Priority Draft. 
As for the goaltending, returnee Josh Rosenzweig and recently acquired Owen Flores, from the London Knights, will get the majority of starts in the Niagara crease. 
"It's certainly a work in progress," said Fitzgerald. "I don't think we expected to be firing on all cylinders quite yet. I think we're in a really good place."
"I think we need to clean up a few things, the defensive side, limiting chances.
We want to be a team that's hard to play against, and really that is anchored by our play off of the puck.
I'm really encouraged with the progress we've made so far." 
Tickets for Thursday's home opener, as of now, are still available at niagaraicedogs.net.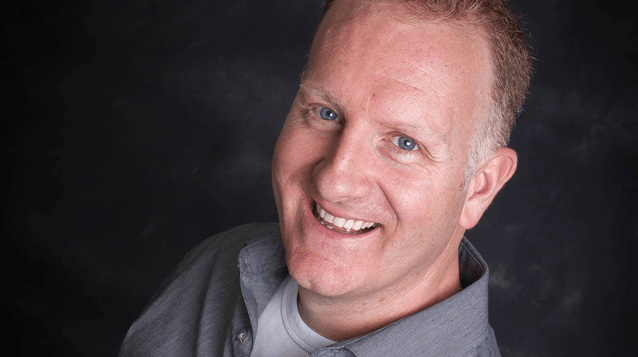 Rod Mawhood is a lifelong Niagara native who has had the pleasure of working in all three mediums – Radio, Print and TV – for over 20 years. His first announcing gig was with the then St. Catharines Stompers. Since then he's worked in radio and TV in Toronto, and currently is the announcer for the Niagara IceDogs and Niagara River Lions.
Rod also covers the Buffalo Bills for FOX Sports and the Buffalo Sabres for NBC Sports.