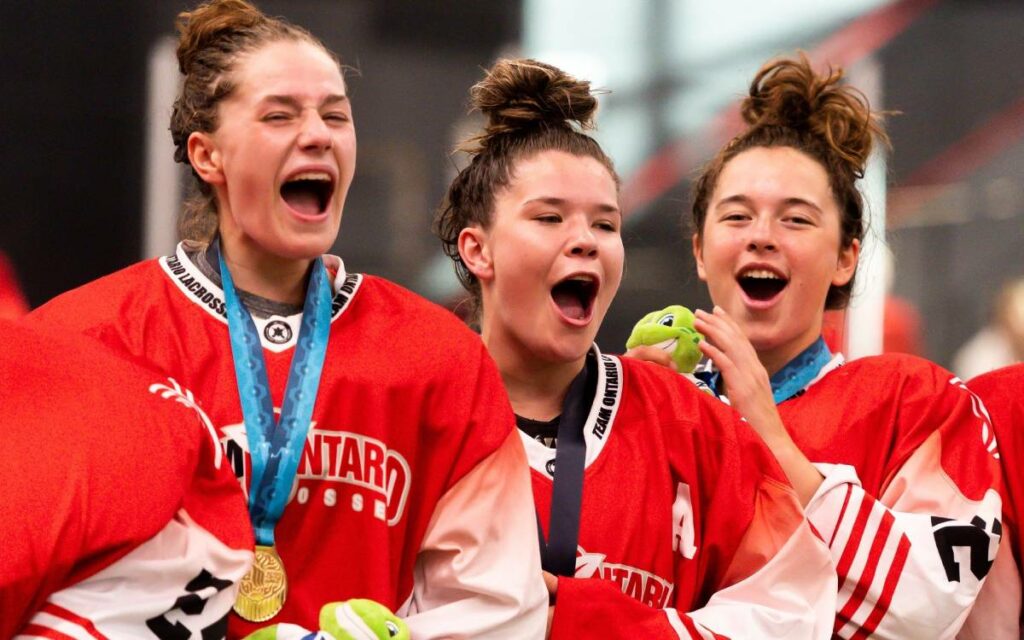 Events continue at various venues around the region Tuesday. Games run until Sunday, August 21. Pictured Team Ontario celebrates taking gold in female box lacrosse. Photo credit: Facebook/Niagara 2022 Canada Summer Games
After off days on Sunday and Monday, action at the Niagara 2022 Canada Summer Games is set to restart Tuesday morning, with the first full day of athletics (track and field) including the 100-metre wheelchair, javelin, decathlon, shot put, 100-metre, 400-metre hurdles, shot put para, 400-metre wheelchair, 1500-metre, pole vault, 4×100-metre relay, and discus events. 
All athletics will take place at Canada Games Park across from Brock University, along with male lacrosse, while canoe and kayak events begin at the Welland Flatwater Centre. 
Male softball starts at Southward Park in Grimsby, female soccer at Youngs Sportsplex in Welland, also on Tuesday. 
And after a week of diving, setting, and spiking in the sand, the sport of volleyball leaves its beach form for the court at Canada Games Park. 
Golf (Legends on the Niagara – Niagara Falls), rowing (Henley Course/Martindale Pond St. Catharines) and sailing (Niagara-on-the-Lake Sailing Club) begin Wednesday. 
One of the stories of the games thus far is 16-year swimmer Julie Brousseau of Ottawa who won 11 medals – tying a Canada Summer Games record. 
Brousseau won six gold, one silver and four bronze medals including a gold in the 200-metre individual medley with a Games-record time of two minutes 14.93 seconds.
Speaking of medals, the home province continues to lead the way. Ontario has more gold and more total medals than any of its provincial counterparts. 
Here is an up-to-date medal list as of Tuesday morning: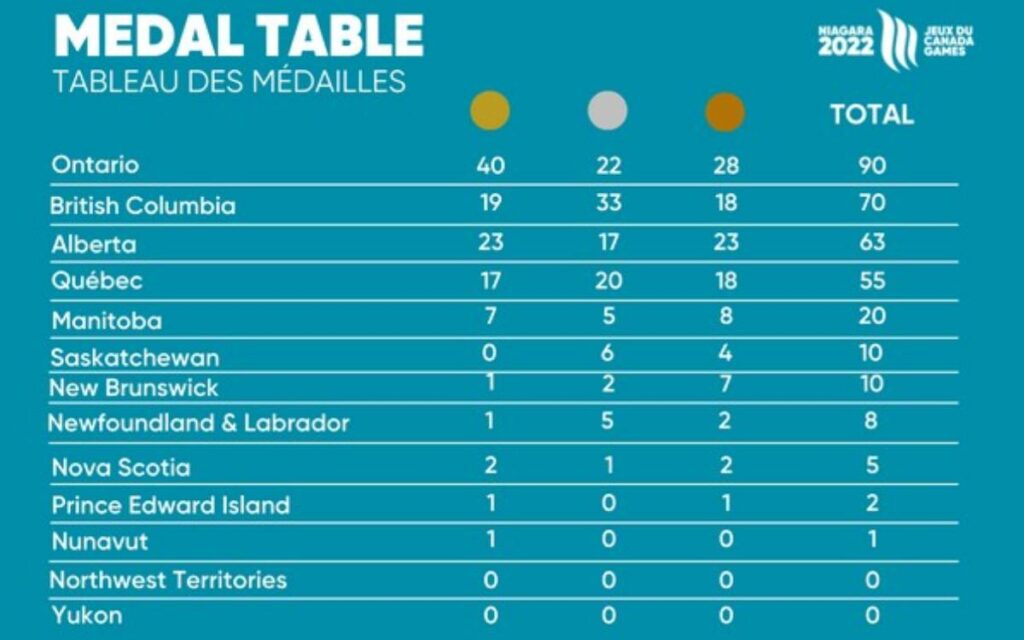 For more information on the Niagara 2022 Canada Summer Games visit niagara2022games.ca.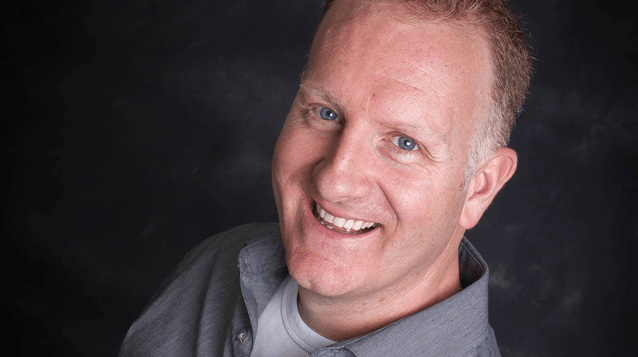 Rod Mawhood is a lifelong Niagara native who has had the pleasure of working in all three mediums – Radio, Print and TV – for over 20 years. His first announcing gig was with the then St. Catharines Stompers. Since then he's worked in radio and TV in Toronto, and currently is the announcer for the Niagara IceDogs and Niagara River Lions.
Rod also covers the Buffalo Bills for FOX Sports and the Buffalo Sabres for NBC Sports.